Attention Festival Promoters
TIME TO POST YOUR FESTIVALS!
It's time to post your 2013 festival information on the
Blues Festival Guide website: www.bluesfestivalguide.com it's FREE!
The sooner you put the information on our website the sooner fans will see it and be able to plan their Blues Festival adventures!
ADD THIS TO YOUR 2013 ADVERTISING BUDGET FOR RESULTS!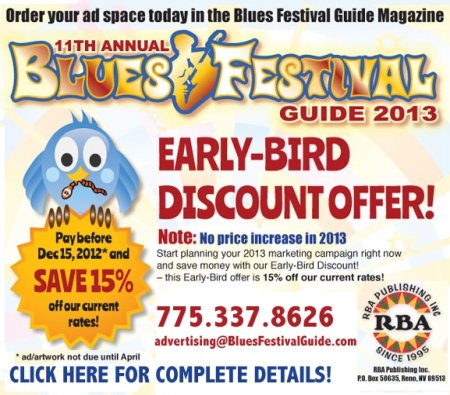 __________________________________________
BRING IT ON!... Send us your cool photos that display the Blues festival Guide magazine! We're so proud to be able to share the annual magazine with you for 10 years now! We'd love to see and share you enjoying it and helping spread the good word! Send your BFG shots with subject, location, date and photo credit to editor@bluesfestivalguide.com
__________________________________________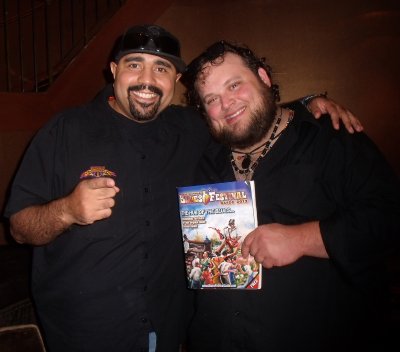 Guitarist, singer Wayne Baker Brooks (Brooks Family Legacy) and piano man, singer Victor Wainwright show off their 2012 BFG onboard the Legendary Rhythm & Blues Cruise, Oct 27, 2012
Photo by Michele Lundeen
___________________________________
Habib Koité & Eric Bibb : BROTHERS IN BAMAKO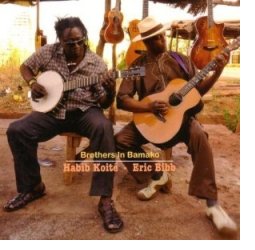 American singer/guitarist Eric Bibb and West African singer/guitarist Habib Koité have come together for Brothers in Bamako (Stoney Plains Records). It is an exciting gumbo of the two artists' influences of blues, folk, gospel and world music.
The 13 tracks on Brothers in Bamako showcase songs penned by each artist, as well as several written together, plus a fascinating cover of Bob Dylan's "Blowin' in the Wind" and the traditional blues, "Goin' Down the Road Feelin' Bad." The new CD represents a musical crossroads of Bibb's blues, folk and gospel influences, blended with Koité's contemporary West African folk/world roots into a unique mixture of voices and guitars that is both passionate and ebullient.
"I watched my parents and it rubbed off on me," says Habib Koité in the album's liner notes, as he traces the origins of his profession and talent as a musician. Habib is the heir to an ancestral knowledge set to song that places him among the most influential voices of contemporary Africa. Eric Bibb has established his name in the new generation of bluesmen without renouncing the legacy of folk and gospel. The result is an organic meeting of Malian/African sounds and American folk/blues/gospel traditional music, creating a unique blend of world-folk-blues.
Habib and Eric first met 10 years ago, when both were invited to play on the album Mali to Memphis (Putumayo). They struck a chord, exchanged a few notes, then a few songs. A connection was established, friendship followed. Both recognized that blues has its roots in Africa. The dialogue continued and a follow-up meeting launched the project that would become Brothers in Bamako.
___________________________________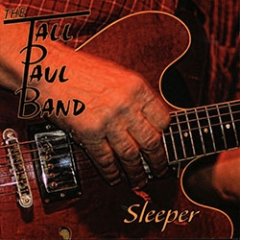 Rest assured there will be no snoozing to Sleeper, the debut album from the Tall Paul Band. Music for splitting from or motoring back to your baby is created by the rocking fret-bending guitarist/lead singer/songwriter, Tall Paul Webner, a natural born "traveling man" from Canada, raised in Washington, D.C. He began playing the guitar at ten after trying the violin and trombone and convened a trio in 1998. A gig backing Sam "The Man" Taylor opened the door for the TPB and they produced a sleek, musical machine built for speed and comfort.
Nine originals and two select covers take the listener on a journey in style. The title track immediately displays the flexible strength of Webner and his cohorts. A charging, churning bass and drum pattern and memorable vocal hook of, "I'm your sleeper, baby, you're my keeper," serves notice that blues cliches will not be tolerated. A quicksliver guitar solo pumps energy just long enough to leave the listener hungering for more.
Paul Webner is a rare guitarist that knows how to pick his spots with intelligence and then get in and out with economy for the most expressive results. Adding to his virtues are his craftsmanship and finely-tuned ear for the sharp turn of phrase both lyrically and melodically. Sleeper is an insistent wakeup call for fans and musicians alike to take a thrill ride.
___________________________________
BUDDY GUY HONORED AS LIVING LEGEND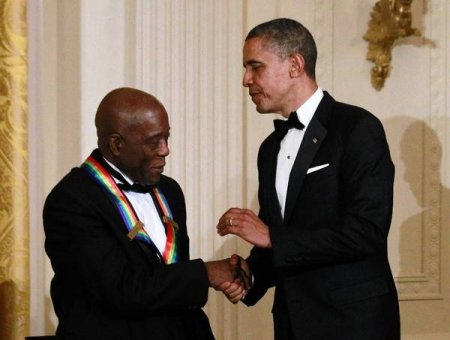 Chicago blues legend Buddy Guy paid homage to Howlin' Wolf, Muddy Waters
before accepting award (above) from President Barack Obama
Chicago Tribune - After bluesman Buddy Guy collected a Kennedy Center Honor, Bonnie Raitt brought a star-studded audience to its feet at Sunday's awards gala by belting out "Sweet Home Chicago" as a tribute to Guy and his adopted hometown.
Guy, 76, a sharecropper's son from Louisiana who made his first guitar from old paint cans and wire, beamed at the anthem, which Raitt delivered in a sultry growl, joined by guitarist Jeff Beck, singer-guitarist Tracy Chapman and other performers.
Guy was seated with President Barack Obama, first lady Michelle Obama and the six other award winners: actor Dustin Hoffman, comedian David Letterman, ballerina Natalia Makarova and three British rockers from Led Zeppelin.
Actor Morgan Freeman, heralding Guy, said he mastered the soul of the "gutbucket" South and found a "new music that no one has ever heard before." He said Guy "went viral" before the Internet, YouTube, and even FM radio, inspiring the likes of Beck, Jimi Hendrix and Eric Clapton.
With political heavyweights and business titans ensconced at the black-tie awards show, the night leapt from the grace of the pas de deux to the growl of the blues, punctuated with some raucous laughter in between.
The awards show airs on CBS on Dec. 26.
________________________________________
Two York Students Perform in
Tribute to Buddy Guy at Millenium Park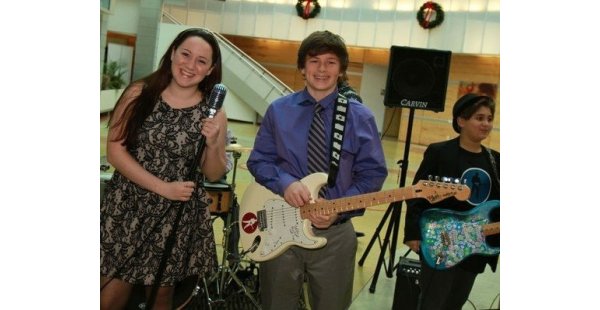 Elmhust Patch - Two York High School students were among the youth who performed at a send-off celebration Nov. 27 for bluesman Buddy Guy. Fifteen-year-old Haley Goulding sang, while 14-year-old Matt Lezak played guitar for the nonprofit group, Blues Kids of America.
The afternoon was a mixture of legendary talent and youth coming together to honor a man many consider to be a pioneer in Chicago blues. The celebration was a going-away of sorts for Guy, who was heading to Washington, D.C., to receive the 2012 Kennedy Center Honors.
The private event was held at the Pritzker Pavilion at Millenium Park and took place on a glass-enclosed stage with the sunset and the Art Institute serving as a backdrop. Those in attendance were treated to performances by Eddie Clearwater, Jimmy Johnson, Paul Winter, Lonny Brooks and his sons Wayne Baker Brooks and Ronnie Brooks, Todd Park Mohr of Big Head Todd and the Monsters, Ken Kinsey and Fernando Jones. Lonny Brooks and his sons ended the event with their version of "Sweet Home Chicago."
_______________________________________
LAWRENCE LEBO... DON'T CALL HER BASHFUL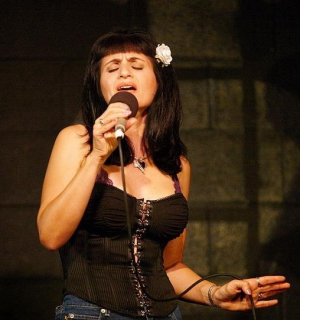 "There are a lot of fine blues divas belting it out today, but there's no one quite like Lawrence Lebo."
- LA Weekly
When Lawrence Lebo opens her mouth to sing the blues, a world of passion and hurt comes barreling out and hits you. Lawrence knows firsthand what it's like to struggle. It's this personal experience that informs her guttural growls, her plaintiff moans, and it is why listening to her perform can leave one shaken and moved to the very depth of their core. It is also why Blues radio stations around the world feature her music, including the prestigious Weekend Edition Show on National Public Radio.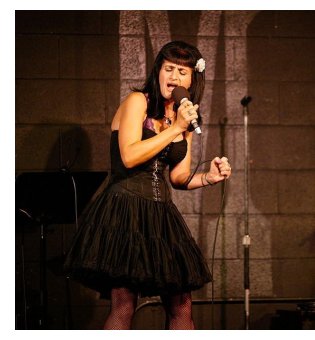 By special request and hand-picked for blues lovers, singer, songwriter, educator Lawrence Lebo brings you her fifth CD release titled, The Best of Don't Call Her Larry: Blues Mix featuring the sizzling, sexed-up holiday romp, "(I'm Your) Christmas Present, Baby!"
Lawrence Lebo can be found performing and teaching the blues at clubs, concert halls and festivals. She's listed as a Blues educator with the Blues Foundation.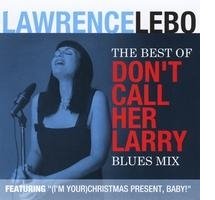 "I'd never call her Larry, but I will call her an instant classic." - Cashbox Magazine
Now booking for 2013
Contact: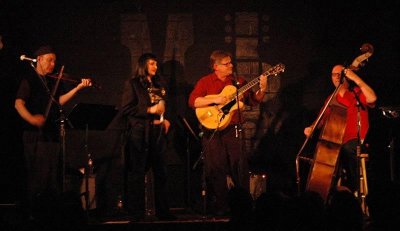 _______________________________________
BLUES FESTIVAL GUIDE WEBSITE NOW OFFERS GIG/CONCERT LISTINGS IN ADDITION TO BLUES FESTIVAL LISTINGS

The top-ranking blues website, www.BluesFestivalGuide.com, well-known for its comprehensive list of blues festivals throughout the world, has a new feature: Gig/Concert listings which will benefit fans, bands, and venues.
It is easy to use and completely free! To post your event, simply go to www.BluesFestivalGuide.com, click on SUBMIT GIG/CONCERT and fill in the blanks. It will appear in our Gig/Concert calendar within 24 hours so fans can search by date, band, venue, city, state and country.
Our site, www.BluesFestivalGuide also offers a Blues Link Directory for everything blues: bands, labels, venues, etc., and of course, dozens of festivals. Visit our site today, and while you are there, be sure to sign up for our free weekly electronic newsletter called the Blues Festival e-Guide.
Our website, e-newsletter and print magazine are all published by RBA Publishing Inc, 775-337-8626, info@BluesFestivalGuide.com
________________________________________
2013 INTERNATIONAL BLUES CHALLENGE TICKETS ON SALE!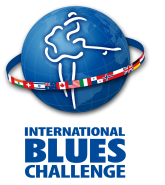 The 29th International Blues Challenge runs Tue, Jan 29, 2013 - Sat, Feb 2, 2013 in Memphis, TN in the Beale Street entertainment district. Tickets are available online now.
The Blues Foundation has special prices and direct lines and links to a number of Downtown Memphis hotels for the 2013 International Blues Challenge. Reserve your room early... Click here.

The Keeping The Blues Alive Awards luncheon ceremony, will be held February 1, at the Doubletree Hotel in downtown Memphis is also part of the International Blues Challenge (IBC) weekend of events.
For complete information about the 2013 International Blues Challenge weekend click here.
__________________________________
FIND YOUR GROOVE ON THE LEGENDARY RHYTHM & BLUES CRUISE!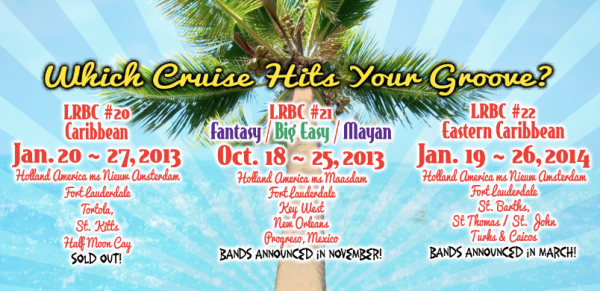 Legendary Rhythm & Blues Cruise #20 Jan. 20 ~ 27, 2013 Caribbean
Ft. Lauderdale, FL to Tortola, St. Kitts & Half Moon Cay.
Sold out - join waitlist!
#21 Oct. 18 ~ 25, 2013 Fantasy/Big Easy/Mayan
Ft. Lauderdale, FL to Key West, New Orleans & Progreso, Mexico
Now Pre-Booking w/ $250 per person full refundable deposit.
Bands announced in November.
#22 Jan. 19 ~ 26, 2014 Eastern Caribbean
Ft. Lauderdale, FL to St. Barths, St. Thomas / St. John & Turks and Caicos
Now Pre-Booking w/ $250 per person full refundable deposit.
Bands announced in March.
www.BluesCruise.com or (816) 753-7979 reservations & info.
You HAVE to experience this at least once in your lifetime!
__________________________________
ANTONE'S AND AUSTIN BLUES SOCIETY OPEN BLUES JAM MONDAYS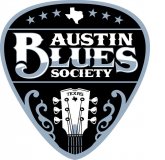 Antone's and Austin Blues Society present the Austin Blues Society's open Blues Jam on Monday nights at Antone's, 213 W. 15th, Austin, TX. Doors open at 7 pm and the night kicks off at 8 pm with a different host band each week. The jam starts at 8:30 pm. Cover is $5 or ABS Members $3. Jammers get in FREE... that's right, if you're gonna play, you don't pay!
The Austin Blues Society serves the community as "Ambassadors of the Blues" and seeks to represent the past, present, and future of Blues through education, commemoration and preservation of the rich musical history that is so prominent here in Austin, and throughout Texas.
Antone's Nightclub was founded by legendary promoter Clifford Antone and has hosted such blues "greats" as Muddy Waters, B.B. King, Buddy Guy, John Lee Hooker, Pinetop Perkins, James Cotton and countless others.
Antone's has also helped launch the careers of Stevie Ray Vaughan, Jimmie Vaughan, The Fabulous Thunderbirds, Los Lonely Boys, Ian Moore, to name a few.
__________________________________
If you represent a Blues Society and/or have a very special announcement for a not-for-profit event coming up, send your brief news or Press Release (300 words or less) with "Blues Society News" in the subject line to: editor@bluesfestivalguide.com.
___________________________________________
Back in the eighties, Angela Strehli helped shape the legendary blues scene in Austin, Texas. "The First Lady of Texas Blues," is now touring with an ensemble called The Blues Broads. The Blues Broads: Angela Strehli along with Tracy Nelson, Annie Sampson, and Dorothy Morrison.
Then, in the second hour of the program…master slide guitar player Roy Rogers and Doors' keyboard legend, Ray Manzarek met a few years back when Ray moved to Northern California. They wound up recording an album of instrumentals, an eclectic mix ranging from classical and jazz to Doors covers. Now, Ray and Roy are back again, with a new CD called Translucent Blues.
Angela Strehli, and life as a Blues Broad plus Ray Manzarek and Roy Rogers. Next time, in the BluesMobile.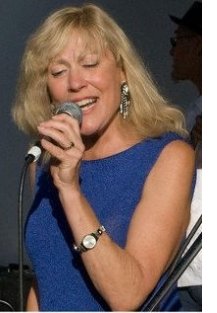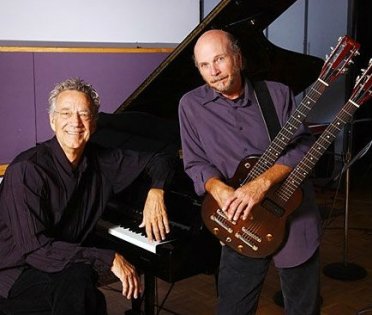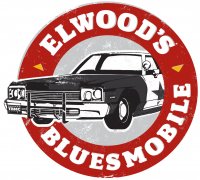 For a list of stations where you can find BluesMobile Radio
___________________________________________
James Harman
___________________________________________
Raise The Roof: Campaign for the Blues Hall of Fame
YOU can make the Blues Hall of Fame a reality. Your support matters!

The Hall of Fame pays tribute to the greatest of the genre and educates new people about the genre. The Blues Foundation has been inducting into the Blues Hall of Fame for years; it was just a simple evening with web presence. Now we need physical presence, and with your help, we are going to get The Blues Hall of Fame building built in Memphis, TN!
Here is a link with more details about the BHF campaign:
Doesn't this project sound important and exciting?
Our goal is to raise awareness and funds to reach the goal of 3.5 million.
How to donate: 1. Make a multi-year pledge online or print out and sign form and mail to: The Blues Foundation, 421 South Main, Memphis, TN 38104-4464;
OR fax to 901.529.4030; OR e-mail it to jay@blues.org.
2. Make a one-time donation by calling with a credit card or mailing a check or find online.
3. Text the word " blues" to 80077 to donate $10. When you receive a message to confirm, answer with "YES."

No effort is too small or unappreciated!
If not us, who? If not now, when?
Note: Thanks to Tall City Blues Festival, Music Matters Entertainment, A Music Company Inc., and Garvin Gate Blues Festival for helping to raise awareness about the Blues Hall of Fame.
You too can get involved. Email us: Info@BluesFestivalGuide.com to get logos and links for your website or Facebook.
_________________________________________
Did you know that I do Custom Comic Strips and Comic Pages as gifts?
____________________________________________
Roots Blues Airplay Charts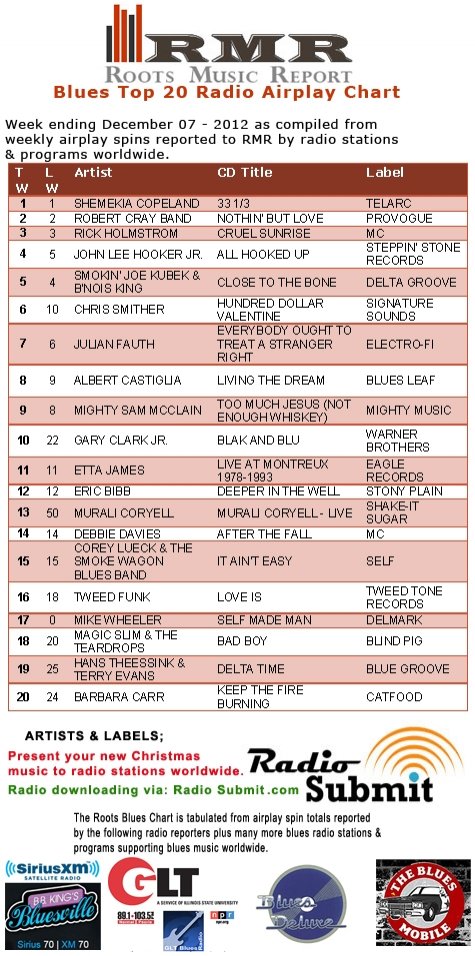 To view our entire calendar of more than 500 festivals click here!
ATTENTION:

FESTIVAL

PROMOTERS

LIST YOUR FESTIVAL

WITH US

FREE!

Website

E-Guide

Magazine
Friday-Saturday

December 7th-8th 2012

Perry, Florida, USA

Thursday-Sunday

January 17th-20th 2013

Ft. Lauderdale, Florida USA
Saturday- Saturday

January 20th - January 27th 2013

Fort Lauderdale, Florida USA

Thursday-Sunday

January 24th -January 27th, 2013

Clarksdale, Mississippi USA
Tuesday-Saturday

January 29th - February 2nd 2013

Memphis, Tennessee USA

Friday-Sunday

February 8th-17th 2013

Charleston, South Carolina USA
Saturday-Sunday

February 16th-17th 2013

Clearwater, Florida USA

Monday - Sunday

February 25th - March 3rd 2013

Saskatoon, Saskatchewan Canada
Thursday-Sunday

February 28th - March 3rd 2013

Boquete, Chiriquo Panama

Saturday

March 2, 2013

Greenwood, Mississippi USA
If you host or know of a Blues Festival you don't see here or in our online listings...

Please get us the info or POST!

Saturday

March 9th 2013

Phoenix, Arizona USA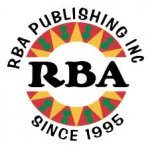 RBA Publishing Inc is based in Reno, Nevada USA. We are woman owned and operated.
We produce the annual Blues Festival Guide magazine (publishing our 10th annual in 2012), affiliated with the top-ranking website:
www.BluesFestivalGuide.com, and this weekly blues newsletter: The Blues Festival E-Guide with approximately 28,500 weekly subscribers.
We look forward to your suggestions, critiques and questions!
You can reach the E-Guide editor, Michele Lundeen at editor@bluesfestivaleguide.com or michele@bluesfestivalguide.com
Contact our home office to find out how to advertise in this e-weekly newsletter 775-337-8626.
Information, both editorial and advertising, in the Blues Festival E-Guide, is believed to be correct but not guaranteed. Double check info carefully before you attend any event or send money for anything. We do not write the news... we just report it!