Attention Festival Promoters
TIME TO POST YOUR FESTIVALS!
It's time to post your 2013 festival information on the
Blues Festival Guide website: www.bluesfestivalguide.com it's FREE!
The sooner you put the information on our website the sooner fans will see it and be able to plan their Blues Festival adventures!
ADD THIS TO YOUR 2013 ADVERTISING BUDGET FOR RESULTS!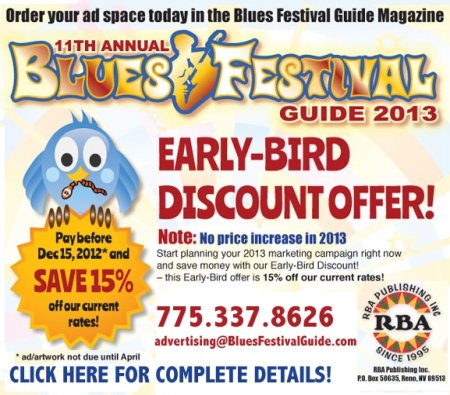 __________________________________________
BRING IT ON!... Send us your cool photos that display the Blues festival Guide magazine! We're so proud to be able to share the annual magazine with you for 10 years now! We'd love to see and share you enjoying it and helping spread the good word! Send your BFG shots with subject, location, date and photo credit to editor@bluesfestivalguide.com
__________________________________________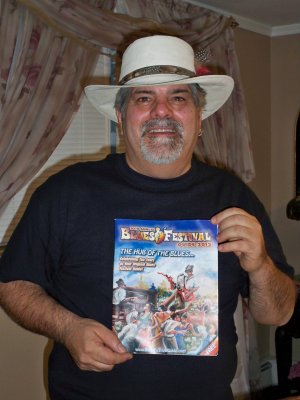 Tommy Keys, boogie-woogie piano man and current President of the Long Island Blues Society shows off his 2012 BFG (click pic for his website)
Thanks Tommy!
___________________________________
Nathan James & The Rhythm Scratchers : WHAT YOU MAKE OF IT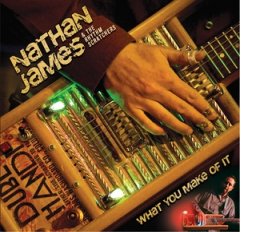 Nathan James has created a musical identity with his homemade instruments and self-taught skills. Whether you catch Nathan as his true one-man band pickin' and scratchin' on his own invention of washboard guitar, stomping out time on his custom suitcase drum set while singing and blowing harmonica or kazoo; or leading his new trio, you are sure to be moved and impressed with the unique energy and soul that he possesses.
At age 19, Nathan got the call from internationally renowned blues veteran James Harman to join his band and tour the country. After touring and recording nonstop with Harman for 3 1/2 years, Nathan decided to have a go at a solo career leading to playing over 30 gigs a month at times. He eventually teamed up with harmonica player/vocalist Ben Hernandez, a like-minded young blues roots aficionado. In 2007, they entered the International Blues Challenge in Memphis, TN, and took 1st place.
On What You Make Of It, Nathan's first-ever national release for Delta Groove Music, Nathan James & The Rhythm Scratchers have forged a cumulative sound that combines elements of 1920's acoustic blues, amplified juke joint hill country, and 1950's uptown blues mixed with 1960's soulful R&B. Backing support is provided by Troy Sandow (upright and Fender bass, harmonica) and Marty Dodson (drums). Not your average blues power trio, they offer an original and fresh, new energy that comes from musicians of a younger generation. Add to the mix Nathan's exclusive homemade instruments, including the Washtar Guitboard and Tri-Tar, plus a special guest appearance by the one and only James Harman.
___________________________________
The Strange Tones : CRIME-A-BILLY CHRISTMAS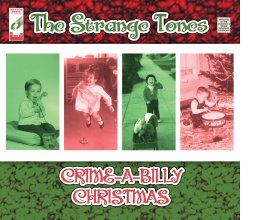 The Strange Tones now take their distinct brand of Crime-A-Billy music and infuse it with the holiday spirit in their new Crime-A-Billy Christmas CD. Known for their top notch musicianship and wildly entertaining live performances, these Cascade Blues Association Hall of Fame inductees have been busy as elves, hammering, sanding and painting their fourth and newest recording entirely themselves. No cigar smoking record producers or heavy handed record label executives were allowed to put a lump of coal, or a fatal dose of commercialism into the project. The Strange Tones' signature sound and spirit come shining through in this Christmas celebration of friends, families, and goodwill.
"It is everything you'd expect from The Strange Tones with their high-energy drive and sensational guitar slinging." – Cascade Blues Association
Listen to "Spending Christmas With You"
___________________________________
33RD BLUES MUSIC AWARDS • 2012 LIVE CD & DVD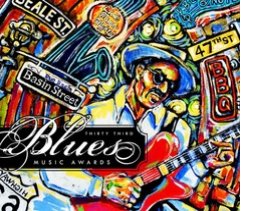 For the first time, the Blues Foundation produced a CD/DVD package, the 33RD BLUES MUSIC AWARDS • 2012 LIVE CD & DVD, so you will now be able to listen to it in the car and watch it at home! This production is the best in terms of HD and 5.1 sound. Thanks go to Blues Foundation Deputy Director, Joe Whitmer and Memphis' world-renown Ardent Studios for their stellar post-production work. Those of you who were at the 2012 show and those who have seen their previous DVDs know they are always full of incredible performances. This release is no exception.
The 33RD BLUES MUSIC AWARDS • 2012 LIVE CD & DVD features Nominee Performances by Doug MacLeod, Chicago Living Blues: Billy Boy Arnold, John Primer, Matthew Skoller, Charlie Musselwhite, Eric Bibb, Kenny 'Blues Boss' Wayne, Samantha Fish, Trampled Under Foot, Terry Hanck, Otis Clay, Ruthie Foster, Susan Tedeschi & Derek Trucks, Johnny Sansone, Tab Benoit, Big Joe Shelton, Alexis P. Suter, Victor Wainwright, Sugar Ray & the Bluetones, Hadden Sayers, Tracy Nelson, Rich Del Grosso, Mike Zito, JP Soars, Diunna Greenleaf, Grady Champion, David Maxwell, Jimi Bott, Stanton Moore, Patrick Rynn, and more!
You can pre-order today for delivery by early January 2013.
___________________________________
BLUES MUSIC AWARD NOMINEES ANNOUNCED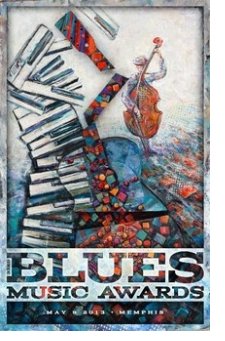 The Blues Foundation is pleased to announce the nominations for the 34th Blues Music Award nominees. Online voting is now open for members. Blues Foundation members are the only fans who are able vote to decide which nominees will actually take home the Blues Music Award. Members also receive seating preference at the Awards show. Of course, any one can become a member.
The Blues Music Awards are universally recognized as the highest accolade afforded musicians and songwriters in Blues music. The annual Blues Music Awards ceremony is the premier event for Blues professionals, musicians, and fans from all over the world.
The 34th annual Blues Music Awards, which will be presented at the Cook Convention Center in downtown Memphis, TN, on May 9, 2013. Tickets are on sale online now and go fast. You can also reserve your room at the host hotel, the Memphis Marriott Downtown here.
___________________________________
TAKE HOME ZZ TOP SIGNED GEAR TO HELP HOMELESS VETS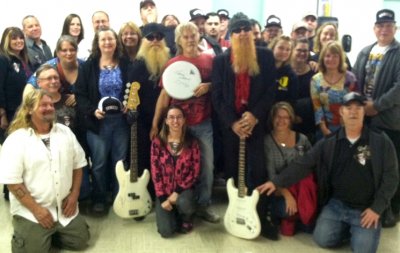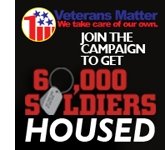 The ZZ Top boys are serious about this. Dusty Hill is leading the charge to raise $160,000 to help 200 veterans get a home this next year through Veterans Matter. 10% of that was raised in 1 day and since 12/3 they have now helped six Houston veterans get a home of their own.
BID HIGH! Every single $1 they get goes to house another homeless veteran in the boy's hometown
of Houston Texas.
________________________________________
2013 INTERNATIONAL BLUES CHALLENGE TICKETS ON SALE!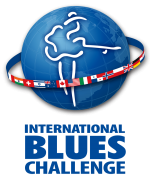 The 29th International Blues Challenge runs Tues, Jan 29 - Sat, Feb 2, 2013 in Memphis, TN.
Tickets are available online now.
The Blues Foundation has special prices and direct lines and links to a number of Downtown Memphis hotels 2013 IBC. Reserve early... Click here.

The Keeping The Blues Alive Awards luncheon ceremony, February 1, at the Doubletree Hotel in downtown Memphis is also part of the International Blues Challenge (IBC) weekend of events. For complete information about the 2013 International Blues Challenge weekend click here.
1-25-13
_________________________________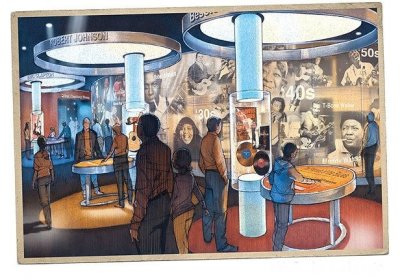 The Icons/Legends and Timeline exhibit is highlighted with kiosks
that contains imagery, artifact(s), and interactive tables where
visitors can connect influences of various musicians.
ST. LOUIS, December 12, 2012 - The National Blues Museum (NBM) announced today it will receive a major donation that will serve as the foundational contribution for its capital campaign. Pinnacle Entertainment, Inc. and Lumière Place Casino and Hotels will contribute $6 million to the museum's soon to be announced capital campaign to raise the remainder of the funds.
The 23,000-square-foot National Blues Museum in downtown St. Louis will offer an interactive experience that includes a mix of artifacts and technology-driven exhibits. This emerging cultural attraction will showcase the Blues as the foundation of modern American music and illustrate its rich history. Upon opening, projected for 2014, the museum will include a performance venue, highly interactive touch screen exhibits and educational programming that will include onsite and in-classroom opportunities to explore the history of Blues music and its influence on rock and roll, hip hop, jazz, gospel, and R&B. Public programs will feature intimate performances, lectures, screenings of documentaries and other films, and Q&A sessions with national artists and music industry professionals.
"Thanks to Pinnacle Entertainment and Lumière Place's generous donation, the National Blues Museum will be able to begin construction much sooner than anticipated," said Robert Endicott, chairman of the National Blues Museum and partner at Bryan Cave. "This contribution is a tremendous start for our capital campaign. We are extremely appreciative to Pinnacle Entertainment for helping make the National Blues Museum a reality for St. Louis and for Blues music fans everywhere."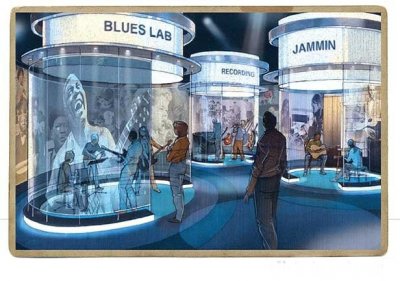 The Blues Lab will be the central hub where visitors can utilize a number
of interactives, including recording and 'jamming' in an interpretive setting.
Project advisors include Patrick Gallagher of Gallagher & Associates, a firm that has provided museum exhibition design and master planning for such institutions as the B.B. King Museum, Bethel Woods Center for the Arts, the World War II Museum, International Spy Museum, and the GRAMMY Museum at L.A. Live; and Bob Santelli, a noted Blues author, historian, and executive director of the GRAMMY Museum at L.A. Live. Santelli has worked with NBM as a volunteer consultant providing strategic direction, a suggested narrative for the museum, and guidance in the development of the project's public programs and educational initiatives.
_______________________________________
ORDER LRBC MICHAEL BURKS COMMEMORATIVE SHIRTS NOW!
Just in time for the Holidays! LRBC #20 Commemorative Shirts! Here's a preview of LRBC #20 January 2013 Commemorative Art honoring Michael Burks by Dane Tilghman. These items are available for a limited time only for Holiday orders. Please place orders by December 18th to ensure Holiday delivery.
Red, Chocolate Brown, Khaki and more! Please note there will be a wider variety of colors and styles available at the Pre-Party and in the Bluesin' Bazaar on the ship.
Allow 5-7 working days for shipping.
Orders are shipped by USPS Priority Mail.
_______________________________________
FIND YOUR GROOVE ON THE LEGENDARY RHYTHM & BLUES CRUISE!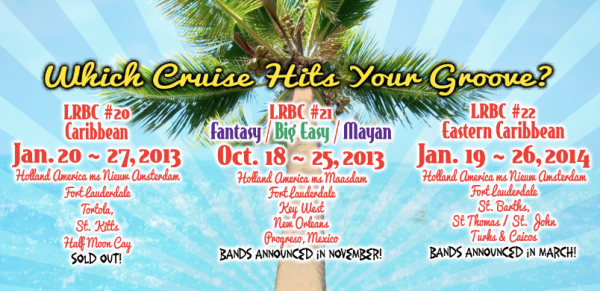 www.BluesCruise.com or (816) 753-7979 reservations & info
You HAVE to experience this at least once in your lifetime!
__________________________________
TORONTO BLUES SOCIETY BLUES SUMMIT/MAPLE BLUES AWARDS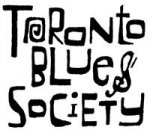 The annual Blues Summit Six, the Toronto Blues Society's bi-annual conference at the Delta Chelsea Hotel in Toronto, will bring together the blues industry from around Canada and beyond Jan 18-21, 2013
Honoring the finest in Canadian blues, the 16th annual Maple Blues Awards will be held January 21, 2013 as part of Blues Summit week. Tickets are sold separately through the Koerner Hall Box Office.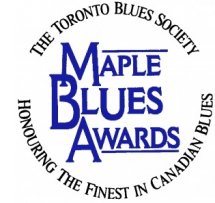 Through membership support, the Toronto Blues Society continues to be able to present their Blues in the Schools program, a Women's Blues Revue, the Maple Blues Awards, The Biennial Blues Summit Conference, The Gladstone Hotel Blues Series, community workshops, opportunities for local artists to showcase at conferences to help build their careers and other programming in addition to providing information to the community via the website, Where It's At! email broadcasts, the Maple Blues Newsletter, and lobbying the media for more blues coverage. You can join and get more involved in the community by clicking here
__________________________________
If you represent a Blues Society and/or have a very special announcement for a not-for-profit event coming up, send your brief news or Press Release (300 words or less) with "Blues Society News" in the subject line to: editor@bluesfestivalguide.com.
___________________________________________
RUF RECORDS OFFERS INCENTIVES FOR HALL OF FAME PROJECT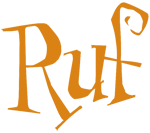 Ruf Records is offering 5 CDs for every donation of $100 or more to the Blues Foundation's "Raise The Roof" project for the Blues Hall of Fame. All donors of $500 or more are listed on the Blues Foundation website here. All donors of $1000 or more will be recognized in the Blues Hall of Fame. Donations may be made in the form of a pledge that does not have to be paid at once.
More info...
___________________________________________
PAT "LAMONT" HAYES plus JOAN OSBORNE
The Lamont Cranston Band has been the premiere blues band in the U.S. upper Midwest since forever. They played with, or opened for every major blues act around. The Blues Brothers were big fans, and recorded one of their songs in 1979. Lamont Cranston is still performing, and still recording today.
Then, in the second hour of the program… Joan Osborne became a huge pop star in the nineties with her hit, "One of Us." In the years since, she has become one of the most respected performers out there.
Joan took time away from her own music, to put out a soul and blues tribute record, Bring It On Home. She does Tina Turner, Otis Redding, Al Green. And more.
The Lamont Cranston Band front man, Pat Hayes PLUS Joan Osborne. Next time, in The BluesMobile.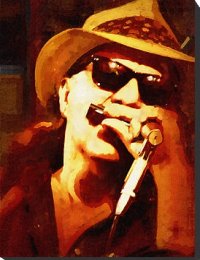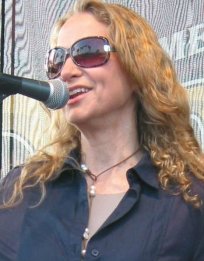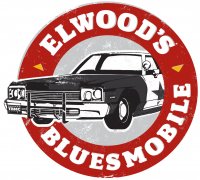 For a list of stations where you can find BluesMobile Radio
___________________________________________
William Clarke "Please Let Me Be Your Santa Claus"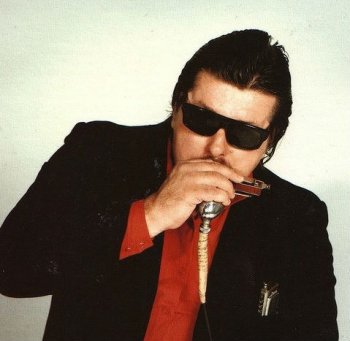 ___________________________________________
Raise The Roof: Campaign for the Blues Hall of Fame
YOU can make the Blues Hall of Fame a reality. Your support matters!

The Hall of Fame pays tribute to the greatest of the genre and educates new people about the genre. The Blues Foundation has been inducting into the Blues Hall of Fame for years; it was just a simple evening with web presence. Now we need physical presence, and with your help, we are going to get The Blues Hall of Fame building built in Memphis, TN! Here are details about the BHF campaign
How to donate: 1. Make a multi-year pledge online or print out and sign form and mail to: The Blues Foundation, 421 South Main, Memphis, TN 38104-4464;
OR fax to 901.529.4030; OR e-mail it to jay@blues.org.
2. Make a one-time donation by calling with a credit card or mailing a check or find online.
3. Text the word " blues" to 80077 to donate $10. When you receive a message to confirm, answer with "YES."

No effort is too small or unappreciated!
If not us, who? If not now, when?
You too can get involved. Email us: Info@BluesFestivalGuide.com to get logos and links for your website or Facebook.
_________________________________________
Did you know that I do Custom Comic Strips and Comic Pages as gifts?
____________________________________________
BLUES FESTIVAL GUIDE SITE OFFERS GIG/CONCERT LISTINGS

Our top-ranking blues website, www.BluesFestivalGuide.com, well-known for its comprehensive list of blues festivals throughout the world, has a new feature: Gig/Concert listings which will benefit fans, bands, and venues!
To post your event, simply go to www.BluesFestivalGuide.com, click on SUBMIT GIG/CONCERT and fill in the blanks. It will appear in our Gig/Concert calendar within 24 hours so fans can search by date, band, venue, city, state and country.... AND IT'S FREE!
www.BluesFestivalGuide also offers a Blues Link Directory for everything blues: bands, labels, venues, etc., and of course, dozens of festivals.
Our website, e-newsletter and print magazine are all published by RBA Publishing Inc, 775-337-8626, info@BluesFestivalGuide.com
12-28-12
_______________________________________
Roots Blues Airplay Charts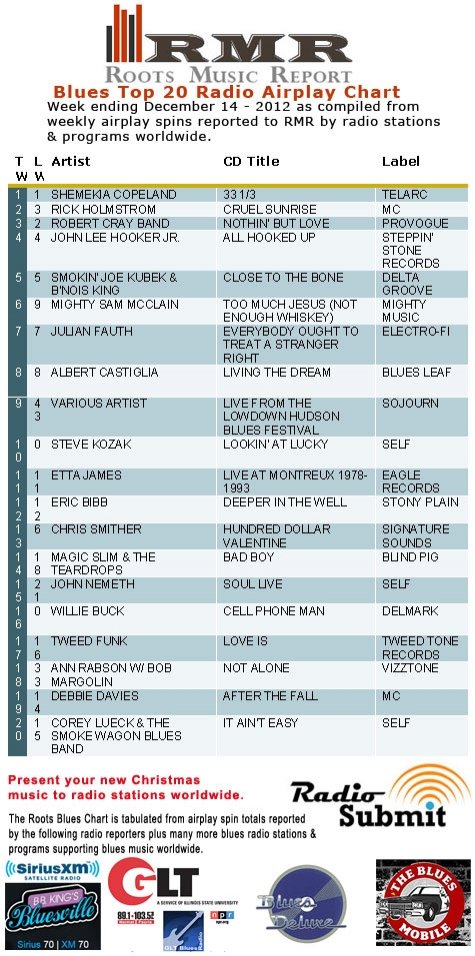 To view our entire calendar of more than 500 festivals click here!
ATTENTION:

FESTIVAL PROMOTERS

LIST YOUR FESTIVAL WITH US

FREE!

Website

E-Guide

Magazine

If you host or know of a Blues Festival you don't see here or in our online listings...

Please get us the info or POST!

________________
Thursday-Sunday

January 17th-20th 2013

Ft. Lauderdale, Florida USA

Saturday- Saturday

January 20th - January 27th 2013

Fort Lauderdale, Florida USA
Thursday-Sunday

January 24th-27th 2013

Coral Gables, Florida USA

Thursday-Sunday

January 24th -January 27th, 2013

Clarksdale, Mississippi USA
Tuesday-Saturday

January 29th - February 2nd 2013

Memphis, Tennessee USA

Friday-Sunday

February 8th-17th 2013

Charleston, South Carolina USA
Saturday-Sunday

February 16th-17th 2013

Clearwater, Florida USA

Monday-Sunday

February 25th - March 3rd 2013

Saskatoon, Saskatchewan Canada
Thursday-Sunday

February 28th - March 3rd 2013

Boquete, Chiriquo Panama

Saturday

March 2, 2013

Greenwood, Mississippi USA
Saturday

March 9th 2013

Phoenix, Arizona USA

Friday-Sunday

March 22nd-24th

San Felipe, Baja, Mexico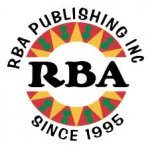 RBA Publishing Inc is based in Reno, Nevada USA. We are woman owned and operated.
We produce the annual Blues Festival Guide magazine (publishing our 10th annual in 2012), affiliated with the top-ranking website:
www.BluesFestivalGuide.com, and this weekly blues newsletter: The Blues Festival E-Guide with approximately 28,500 weekly subscribers.
We look forward to your suggestions, critiques and questions!
You can reach the E-Guide editor, Michele Lundeen at editor@bluesfestivaleguide.com or michele@bluesfestivalguide.com
Contact our home office to find out how to advertise in this e-weekly newsletter 775-337-8626.
Information, both editorial and advertising, in the Blues Festival E-Guide, is believed to be correct but not guaranteed. Double check info carefully before you attend any event or send money for anything. We do not write the news... we just report it!