100% of Song's Proceeds Go to Families of Mass Shooting Victims
Listen to "20 Little Angels" Here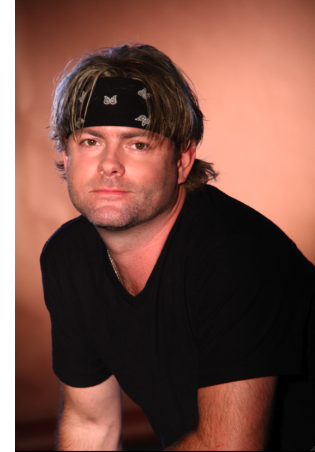 Nashville, Tenn. (January 7, 2013) - Country music star Andy Griggs and hit songwriter Bobby Pinson have penned a song dedicated to the families of those affected by the recent tragedy in Newtown, CT. Proceeds from the song, "20 Little Angels" will be donated to the Sandy Hook School Support Fund managed by the United Way of Western Connecticut.
"United Way says there will be no fees for the administration of this project," says Griggs. "Even credit card companies have waived their fees for credit transactions benefiting this cause."
Griggs and Pinson were grief stricken over the incident. Griggs wrote on his Facebook account, "My eyes have been raining all afternoon. 'Twenty Little Angels' tells of the tragedy and asks questions we all have asked and want to know. How did these sweet, pure, innocent children get 'caught up in someone else's hell?' We do believe these little angels are in heaven now so we tried to put things in perspective by sharing our personal feelings to calm our anger and soothe our grief by writing a song that would bring comfort to us and to all affected by this tragedy."
"20 Little Angels" will be available for download, via iTunes, this week.
Griggs notes, "There's not enough that can be done for this cause but by downloading this song, everyone's small contribution can make a big difference to the families of these 'Twenty Little Angels.'"
About Andy Griggs & Bobby Pinson
Andy Griggs and Bobby Pinson met while signed with RCA Records. Pinson's "Man Like Me" packed a punch that landed him a highly coveted slot in Blender Magazine's year end list as one of the Top 50 Albums in all genres. After his label deal, over 40 of Pinson's songs found their way onto major albums and six were #1 hits by Toby Keith, Rascal Flatts, Sugarland and Jason Aldean. In 2009, Pinson's success earned him the coveted BMI Songwriter of the Year Award. Griggs signed with RCA in 1998 and his first album and single by the same name "You Won't Ever Be Lonely" went #1 and both were given the status of "forever" Gold. "She's More" also went to #1. Additionally, Griggs has had ten Top 10 hits including: "She Thinks She Needs Me," "If Heaven," "Tonight I Wanna Be Your Man," "How Cool is That," and also performed duets with his dear friend and "hero" Waylon Jennings, as well as Martina McBride and Cinderellas' Tom Keiffer. He had three albums on RCA, and one on Montage before taking the leap to start his own label, Little Hannel Records. The label allows Griggs to bring more definition to his music style, his producing abilities and his brand.
# # #
Media Contact:
Absolute Publicity, Inc.
Don Murry Grubbs / 615-275-8380