1/18- 1/20
Holly... LaGrange, IL
708-352-8481
2/9- 2/10
Lisl...Newinton, CT
860-673-6863
2/16- 2/17
Audre...Santa Fe, NM
928-300-5090
2/22- 2/24
Siddiqa... Ardmore, PA
610-340-4760
3/23- 3/24
Sam... Tesuque, NM
505-984-2030
4/19- 4/21
Leila... New York, NY 917-273-6530
4/19- 4/21
John... New Hartford, CT
860-922-6846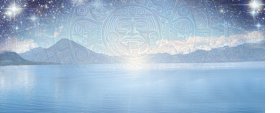 We Wish Everyone a most Blessed and Wondrous New Year filled with Love and Blessings from deep within the Universe. 2013 is sure to be a year to search deep within for truth, integrity and peace. We are being called to be in community and partnership with each other and with the world. WOTE is happy to be in community and partnership with You and the Plant and Tree kingdom. We are grateful and honored to have you as our family, friends, clients and students. May this year bring happiness, prosperity, peace and contentment to all.
With Much Love Always,
Cynthia, Barry, Audre, Rich and Marah
Our Purple "Words of Wisdom" Newsletter is ready...
Read about...

Turning the "Big 50"... Creating 50 issues of "Words of Wisdom" (Thanks Audre for 50 fabulous issues)
Connecting to our True Self with Violet
Black Cardamon... Dark, Sultry, Deep in Her Wisdom
Mugwort... Remembering what is Really Important
Spikenard... For a Peaceful Transition
Spiritual Mastery
White Lotus... Our Medicinal Angel
Reflections & Intentions... Manifesting 2013
*This is a short video packed with info to decalicfy your pineal gland so get your pen and paper ready... How to decalcify you Pineal Gland
*This is and hour+ video about the vibratory frenquecies of the Earth, our brains and how the micowave frequencies (cell phones) affect our health and our immunue systems... Watch here
* This next one has beautiful images, music and words... Good for the soul... En-Joy! Nahko Bear