What Do The Credentials C.C.E.P. Stand For?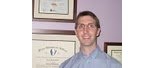 These credentials are abbreviated for the title of Certified Chiropractic Extremity Practitioner. This is a 7-month post graduate certification that trains chiropractic doctors to properly diagnose and treat conditions related to fingers, wrists, elbows, shoulders, ribs, hips, knees, ankles, feet, and toes.
Many chiropractic doctors receive some level of training in extremity adjustments, but frequently, they do not receive adequate training as to how to properly diagnose the extremity condition so that they know which treatments will work most effectively. This is what the C.C.E.P. program does best, and it is the reason why most professional sports teams like to work with chiropractic doctors that are C.C.E.P. certified.
The marathon is this Sunday and all of Houston is getting ready. I will be at my office Saturday morning January 12th from 9:00 a.m. - 12:00 p.m. to treat any runners who need help. I will be able to apply sports tape if you have a new muscle strain, modify existing orthotics or running shoes, and or stretch and adjust you if anything is hurting. Please call my office by Friday, tomorrow if you need me on Saturday.
I want to thank all of you for a successful year in 2012. I am honored and grateful that you have trusted me to take care of you and your health care needs. The future of health care is going to drastically change with the health care reform act in ways we cannot predict. I am hoping all of the changes are positive, but there is much uncertainty at this time. I want to re-affirm to you that despite any changes in health care and health insurance laws I will be here ready to take care of you and your family to the best of my abilities. I am completely dedicated to caring for all of you treating you as a whole person. You are my only priority when you walk in the door and that will never change. I will continue to be a low volume clinic that focuses on the quality of care, not the quantity of patients. I hope to see you in 2013 for tune ups to keep your spine, nerves, and entire body functioning and healthy.
Flatter me with Referrals
I am always grateful and humbled when people appreciate my services. If you have used my services and benefitted from what I do, please review me on Google or click on Google, or Yelp.
You are my marketing team. If you have seen me as a patient please give my card to 3 people you think might need my help. If you don't have my cards please give them my office number or website address. Thank you