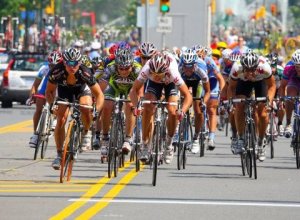 Many of you will be participating in the MS 150 bike ride this weekend. What steps should you take to prepare for the ride? Below are 4 quick tips to make the ride go smoothly.
1. Make sure you hydrate with at least 8 glasses of water the day before the ride starts. Hydration keeps muscle soreness and fatigue from happening as quickly.
2. Wake up the morning of the ride and give yourself enough time to drink 3 glasses of water and eat a full meal approximately 2 hours before the start time. The average stomach takes 2 hours to move food through it into the small intestines, which is were the majority of food is absorbed into the body.
3. Wear padded cycling shorts with vaseline or a moisturizing lotion applied to the inner groin areas. You will rub your groin/ inner thighs raw unless you are used to riding for 70 miles or 2 days in a row. I know this sounds weird, but you will thank me later.
4. Do not start the race if you have neck or back pains/ tightness. If you have current symptoms they will magnify over the course of the MS 150 ride. Get into my office for an adjustment if you are in pain, and get a massage scheduled for Tuesday or Wednesday after the ride to help get rid of muscle soreness.