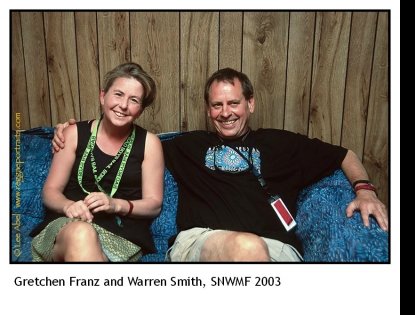 Warren Smith is the promoter at the helm of Epiphany Artists, which has been producing the Sierra Nevada World Music Festival since 1993. The festival, now located in Boonville, Mendocino County, CA, celebrates 20 years this coming June 21, 22 & 23. Billed as a Summer Solstice and World Peace Celebration, SNWMF always features a lineup rich in classic roots reggae legends, modern conscious reggae luminaries, world music's biggest names, and the brightest emerging artists from all of these camps. Warren took some time from his busy schedule to speak with Anthony Postman, Reggae Festival Guide Magazine Editor, about 20 years of Sierra Nevada World Music Festival.
(Special Thanks to author, audio and sound producer, Brian Bahouth, at www.BrianBahouth.com for helping facilitate the production of this interview.)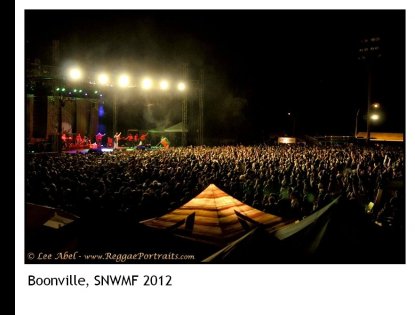 Anthony Postman: First of all, I have to congratulate you on (it's close enough now that I think I can go ahead now) and congratulate you on 20 years of the Sierra Nevada World Music Festival
Warren Smith: Well, it's been a long long road. Yeah...it's our 20th year...it's kind of surprising.. all of a sudden you wake up and say, "Oh my heavens—it's been 20 years!" and here we are, and of course we try to maybe make a note of it this year.
AP: Indeed, indeed!
WS: Everything seems to be going really good. I can say right now I don't think we could have ever have done everything we've done here over the last 20 years, if it hadn't been for this extended family that just kind of comes in and makes it happen. That's really the unbelievable part of our event. . . you know, I'll work on the bookings and all that kind of stuff, and after that, I'll kind of just get out of the way. Because everybody else, including the audience, when they come in they just know exactly what they're doing, and they know exactly how to fit in; and they create this vibe that humbles me. So. . . I'm looking forward to another 20 years of the festival no matter where I might be.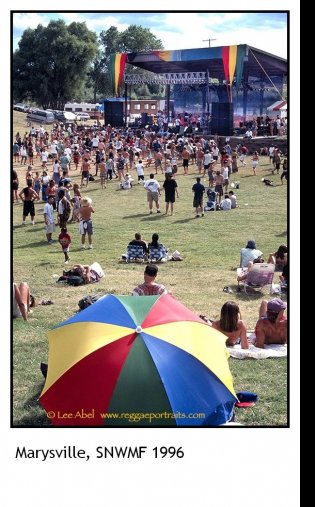 AP: That's excellent. We are too. Yes, wishing Sierra Nevada a long and prosperous life as one of the most wonderful festivals that I've ever gotten to take part in. And I get the sense that there's a synergistic vibe there amongst the crew and volunteers, and of course all of the music lovers and fans and families that come in to enjoy Sierra Nevada every year.
WS: Well that's certainly true, and you know with reggae, with all of its ups and downs and go-arounds, we try to be a steady ship and just move forward here, and...it's been going well. It's been going very well.
AP: And I have to take this opportunity too, to thank you for creating the community and the place for us to be able to gather in the name of peace and unity and community, and for the full enjoyment of roots music, both classic and new, and world music; and you've brought us names from all of over the world, and I think probably have exposed a lot of people to acts from reggae music and world music that we may have never heard of, had we not attended the festival.
WS: Well, that's my job! I really go out and look for things, and really what I look for isn't necessarily the biggest band that I can bring in, but the most exciting one, and you know, so that's where we're really looking. . . Whenever I am asked, I always ask people, '"Who do you want to see? Who do you want to see?" and I guess the most popular answer has been, "Surprise me!" So that's given us the opportunity to embrace risk, and to bring in people that nobody's heard of, with the hopes that it can be really surprising and fulfilling, and I know this year we have quite a bit of that; but we've always had an element of that in the past as well.
AP: Yeah, every year.
WS: Are you familiar with Hollie Cook? Hollie's one of our surprises this year. Hollie is the daughter of Paul Cook of the Sex Pistols. Her mother was in Culture Club. Boy George is her Godfather. She was also in the group called The Slits, just in their last days. . . she was a background singer. Anyway, she's done [a record] with Prince Fatty [also on this year's bill], who's kind of sound system guy in Brighton, England. They put together a record that is just incredible. It's really a nice record. She's going to be making her first American appearance here, and I'm really looking forward to that.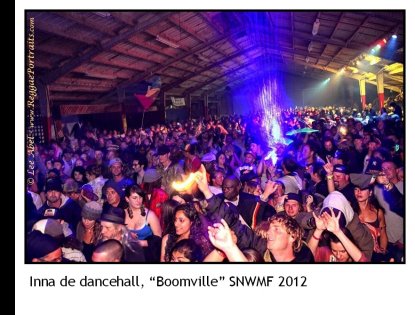 That along with Danakil, which is a band from France, that is a huuuge band in France. They're as big as any Jamaican band. They really draw very strongly. And then we have a very very interesting group coming from Seoul, South Korea. It's a very spiritual, very humble band by the name of Windy City. I'd put 'em as a cross somewhere between Augustus Pablo and Midnite, and this will be their first real—they did come out and play SxSW recently—but this will be their first real performance [here]. So we are really looking forward to Windy City.
I do know in the future we are going to be reaching out for a lot of bands from Africa and Asia that carry the reggae vibe, and kind of help bring together our world community, you know. . .I think always our purpose was to bring together as many cultures as possible so people just weren't locked into their own little rooms, afraid of the rest of the world—I mean we've got to reach out and see different cultures and embrace them, rather that being in fear of them, and all of that—particularly in this country, I think that is necessary.
AP: Definitely. Much respect to you for bringing that consciousness forward to The Massive here; that understanding across cultures has been a brilliant aspect of SNWMF. So has that been part of the mission since the inception of the festival?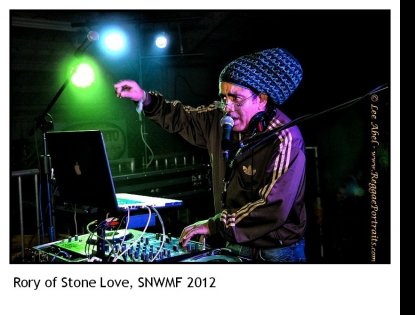 WS: Absolutely. That's the thing that's really carried us on. It hasn't just been a show. It's really been more of a mission. It's really something that's bigger than all of us put together. It's something that kind of just drives us.
AP: And you can see that on the website, on SNWMF.com., on the left-hand bar if you scroll down, there's the mission statement: "Sierra Nevada World Music Festival is dedicated to nurturing a world family peacefully united in celebration of the universal spirit of music." On that note, what was the original inspiration, going back 20 years now, to actually start the Sierra Nevada World Music Festival?
WS: Well you know, I had been involved in reggae for a good part of my life, at least my adult life. I started in my early 20s. I was always involved in music. I worked a lot with San Francisco music during the late '60s. And then I discovered reggae—I believe it was 1973 in Berkeley with some friends of mine—and then in 1974 I booked in Bob Marley for a benefit, and then that ended up getting cancelled; that whole tour got cancelled. But in 1975 I went down to Jamaica and started recording The Soul Syndicate and a few other people, and then in the late '70s we opened up a booking agency where we brought in dozens of bands, and most of them coming into the country for the first time.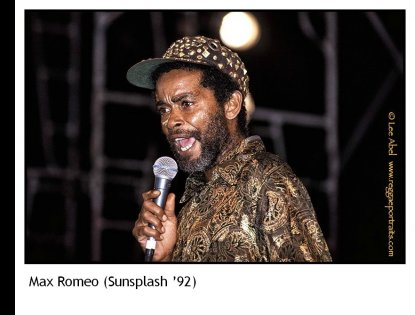 In the '80s I actually stepped away from music for a while, but when I came back in the '90s, the festival thing was a really interesting thing, and I had a really strong desire to bring out a lot of these roots artists that I knew, that I'd worked with in the past, that I'd been with in Jamaica, that I thought really expressed pure magic. I really wanted to bring them out, and I guess the most surprising thing [was that] we got the Congos and the Abyssinians. I didn't know if anybody had heard of these people, and Geeez—the response we would get was so heartening!
So that was the mission for the first 10-12 years, to just bring out all of these roots artists, and we continue to do it. But then it (like I said) really expanded into being more of a thing that was building community. I think that's one of the things that's changed in our show. . . we always try to have a strong lineup, but we don't believe that it's the lineup any longer that brings people to the Sierra Nevada World Music Festival. People come to the festival to see their friends, to get together for an annual celebration. . . and that's the driving force right now, and we really want to nurture that, and we also want to be there with the music, and we always want to bring something new to the festival every year, and I guess more than anything, we really want to get out and say. . . just give thanks to these people that have been with us for the last 20 years. A lot of the audience has been coming every year for 20 years! And that's the reason we're still doing this, that's the reason we're going to go on.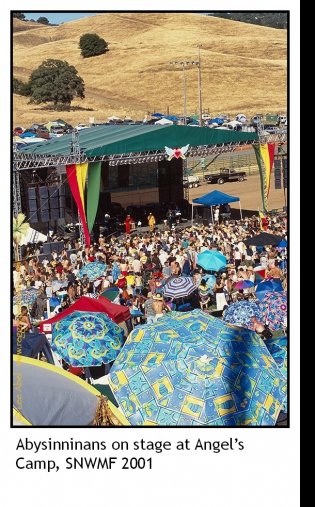 AP: How do you keep abreast of the music that is coming out, and music that interests you, bands that you're looking at bringing in—how do you keep your ear to the ground, and bring us all of these great acts, in many cases unknown acts?
WS: Well, I keep my ears open, that's for sure. I listen more for what people are saying, and of course I am always on the Internet looking for leads and all of that. Also, I've been really fortunate; I've been invited to these conferences that showcase music from certain areas. . . for the last five years I've gone to Australia each year for the Australasian World Music Expo, and that really turned me on to. . . well, New Zealand for one, and some of the great acts that have come out of there and Australia as well. . . Last year I went to a festival in Korea, and that's how I met Windy City; and also I spent some time in Europe: France and Spain last year as well. That's how we have Danakil. Of course I went over there looking for Hollie and I did spend a little time with Damian [Marley] over there as well. So that's one of the things that I do, is really look at other bands. . . like with Danakil. Danakil is a huge band—they will draw 2000 people a show in France. They knew about the festival—just like Windy City.
When I went to Korea, I said, "I do this festival called Sierra Nevada World Music Festival, have you heard of it?" They said, "Oh, no! We know all about your festival," I said, "Excuse me?!?"
"Yes we know all about your festival"
"Well how do you do that?"
"Well we always go to your YouTube channel, and look at the live performances there, because we really want to see the live performances of the Jamaican bands, so we know about your people and your vibe, and all of that."
I went "Oh my heavens! This is amazing."
So we live in a world of technology that has gotten even waaay beyond what I even imagined it might. . . and the same way with Danakil. Danakil's coming out—they're buying their own airfare this year. They realize as a French band, they might not really mean a lot here, but they want a showcase. . . you know, they're a top-notch band. This is a band that's really. . . the lead singer is just a wonderful singer. So. . . it's gonna be an exciting year—what can I tell you?! (Laughs)
AP: Do you have anything extra-special in store for the 20th anniversary year?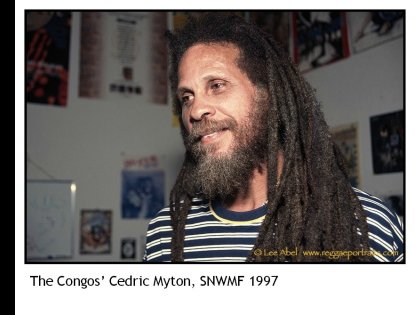 WS: In fact we're working on a couple of things to enhance that. I'm sure with the ambiance and all of that, I think we're gonna have some displays of the last 20 years, and yeah—we're working to enhance in every way possible, and we're certainly open to suggestions for that.
AP: I've been wanting to ask about the name of the festival: Sierra Nevada. I've heard a couple of different ideas and conjecture about the name, and how it was still maintained when the festival moved from the foothills of The Sierras to its current wonderful location in Boonville in Mendocino County. You kept the name Sierra Nevada World Music Festival. Could you address that?
WS: Well, we started in Marysville. We were at the heart of the Sierra Nevada. We were at the confluence of the Yuba River and The Feather River, both flowing out of the Sierra Nevada, and it certainly fit real well when we were in Angel's Camp, as well. In fact, when you look in the phone book [there] the Sierra Nevada World Music Festival was right above the Sierra Nevada Guns for Hire, which was a cowboy group out there that displays at fairs and all that kind of stuff. . . Then we moved to (for whatever reason) we ended up moving to Mendocino, and of course you never know how long you're gonna stay there, and then making a name change is like—Geez, how do you do that! We haven't really thought about our name, I guess. I guess we branded it so much that, you know we just haven't changed it. We thought we'd change it, but there again, I thought we are just going to ride with it right now. You never know—we might pick up our bags and move again sometime. We have no intention of doing that right now. We LOVE the vibes in Mendocino. Everybody's been really good. In fact, we probably feel more at home than we ever had in the past. So I have no anticipation of leaving. As of right now I don't think we're looking to change our name. Of course that could change after 20 years. We might want to get a new fresh look.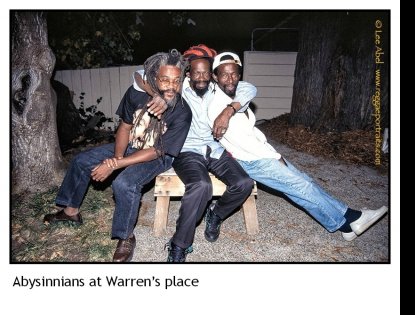 AP: But people know when they hear the name Sierra Nevada that they can expect a solid roots lineup. They can expect a solid lineup in terms of the new sounds of reggae music, and world music in all of its variety too, that they have a very strong association with all of the wonderfulness there, and with all of the musical aspects associated with Sierra Nevada in particular; and maybe to dispel one of the ideas going around—was it ever associated with the [Sierra Nevada] brewery?
WS: Not really, not really. Our name came independent from them, but then they became a sponsor early-on, and then they dropped out from being a sponsor, because they were having a major problem. They couldn't brew enough beer for their orders, so it didn't really make much sense to sponsor us, and try to promote their beer, when they couldn't make enough beer to fill their orders anyway. But now they've come back, I think they've figured out how to deal with that problem. So they're one of our beer sponsors, along with Lagunitas, who we just love as well. We have a great group of beer sponsors, so they'll both be there in full force, and they're a major part of it as well.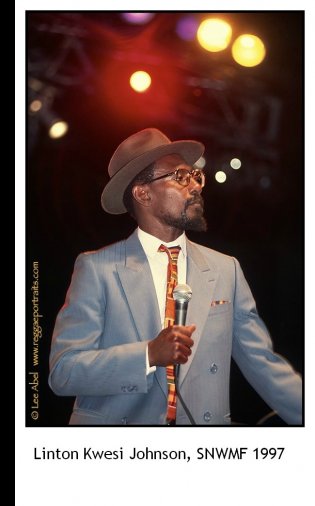 AP: And speaking of the venues, just looking back towards Angel's Camp, and to now in the current great venue of Boonville—both of those have an area where you've been able to bring in the dancehall, which is another crucial part of the development of reggae music, and in so doing, you are bringing us some living history. I am wondering if you could just address some of the inspiration of creating the dancehall, and bringing in dancehall DJs, Stone Love in particular.
WS: Stone Love—We've been bringing in Stone Love since Marysville. I can remember we first put them on the Village Stage there. The dancehall is a real integral part. Luckily, we've been blessed with having a great area to put it on, and that was a really important part of us looking for a place. It's also a way to entertain people later at night, so that maybe they don't entertain themselves out in the campground. I guess that's one of the problems we've had, is that a lot of people want to blast away all night long out in the campgrounds. A lot of people are very committed to getting up early enough to catch the acts there on the Village Stage, and you know, not just to be up all night.
The dancehall thing has been a lot of fun. I mean, one of the things that is a misunderstanding is that it's not an act like you see on stage. These guys spin records, and if you want to sit and stare at somebody spinning records, well you might go ahead and do that, but the purpose is that it's the Saturday night dance. It's supposed to give you a chance not to look at the stage, but to look at your partner, and dance and have fun and be with your friends. And so we really look at it as the Saturday night dance, and not really as another performer so to speak. But with Stone Love, you know. . . it's the top soundsystem in Jamaica. They don't just play the hits. Stone Love's known for making the hits. You don't really have a hit until Stone Love plays it, and kind of puts its brand on it. So they're the most appropriate soundsytem to come in and do our Saturday night dance. Of course this year we have Jah Shaka as well on Friday That's really an important thing as well. As well as Downbeat The Ruler. We have Downbeat coming as well. It's going to be a great weekend in the dancehall. And Comanche as well. We can't forget about Comanche.
You know another special one we have this year, for those people that really keep their eye out for acts they've never seen: is Max Romeo. The thing with Max is that here's a man with such an inventory of great songs, and he really executes them really well. It's gonna be great, just to have Max on our stage.
Along with that of course, one of the big surprising ones this year is gonna be Bombino. Bombino is from Niger. . . Just recently, within the last couple of weeks [Bombino] released a record [Nomad] that was produced by [four-time Grammy-winner] Dan Auerbach from the Black Keys. . . and this album is just amazing—have you heard it?
AP: I've heard a couple of tracks from it.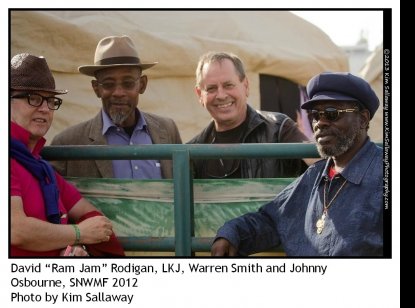 WS: It was immediately posted on the front of Rolling Stone Magazine, and it was on NPR and all of that. Bombino is going to be a really great act this year—we are really looking forward to Bombino. And of course, Fatoumata Diamara is from Mali, and she's been a real strong figure in uniting all of the artists there, you know, just to create some solidarity, and to move forward, and—of course, you know some of the problems they are having there with Al-Qaeda coming in and all that kind of stuff, it's really been. . . you know those people don't like music very much! Anyway, she's going to be, well, she is just a magical woman, with an incredible voice, and an incredible presence as well.
AP: It's going to be great! Bombino—is he part of the desert blues tradition?
WS: Yes he is. He's Tuareg. And it is desert blues, you know. Desert rock blues as well. That record is just amazing. It really is! If you know Tinariwen, he's very similar to Tinariwen, which again is desert blues as well.
AP: One of the special gems that we can look forward to hearing—that's something you just aren't going to encounter (at least for most people) in our own locales. It's just something that makes Sierra Nevada a special destination for music lovers.
WS: People reach out. . . want our audience, so [Bombino] actually came to us, and really wanted to get on, and we just opened up the door for them.
AP: Looking back over the 20 years, are there any particular highlights, any personal favorites of yours that come to mind?
WS: Oh, there's a lot of them. I think one that really stands out more than anything, a really amazing thing that took place, was when Junior Byles performed in Marysville. Really, that was the first show Junior Byles has ever really done. I don't know if you know his history or not, but he was produced by Lee Scratch Perry, came up with an incredibly sensitive, just an amazing record. And then the day that Haile Selassie died, he tried to commit suicide, and he just. . . the gears in his mind just changed, and—Geez—he was running around the streets of Kingston naked, and just really off, off. And then they finally got him on meds and all of that, and then it was actually through Earl Chinna Smith who. . .had him come up and do one show in Kingston, and I said "We would love to do that."
We had to get him a passport, we had to get him some dental work done. And then we had to get him a visa, and he had to go on for the interview on all of that; and then he came out and did a 45 minute set, and I mean the tears were just flowing from the audience for the people that really knew what was going on. It was just a moment I will never forget. It was a moment I will never forget, was Junior Byles at our event. It just happened so well. So that one of course stands out.
You know, and having The Congos and The Abyssinians when they first came back after 20 years in isolation. There's been a lot of 'em. . . it's always been good working with Linton Kwesi Johnson. He is such a powerful artist who has committed his words to action. I could just go on and on. . .you know we've booked 100s of artists over the last 20 years. We have roughly about 35 acts per year; sometimes a little more, sometime a little less. . . so that times 20. . . We try not to repeat too much, but we have of course repeated particularly with headliners.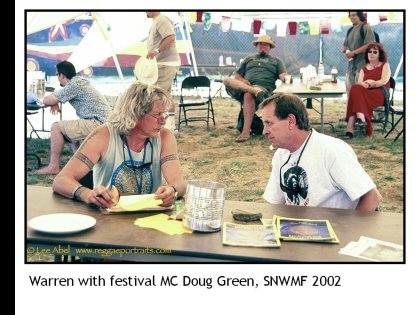 I think this year is going to have some very memorable events in it as well. And you know, just as an added thing: this is the first year that we've had a Marley. I don't know why we haven't had them in the past. . . I think we have a great stage for them this year. Saturday night at 9:00 we are going to have Stephen and Damian, and Ghetto Youth Crew, and it's going to be quite an event.
AP: It should be pretty huge! I am really looking forward to this year's celebration. The lineup is as big as ever, and as deep as ever. Obviously we have what will probably be some surprises for the audience this year, bands we may not have heard of yet.
WS: Oh yeah, there's going to be some surprises! Hollie's gonna be a surprise. Danakil's going to be a surprise. Windy City's gonna be a surprise. 'Cause really, nobody's seen those bands, so it's going to be a lot of fun!
AP: Thank you very much for your time today, and for sharing this time with us!
WS: Well, thank you for the opportunity and I'm really looking forward to all of us getting together here in June
AP: . . . once again, congratulations on 20 years here, and wishing you 20 more—and beyond—of the beautiful gathering that is Sierra Nevada World Music Fest
WS: Well, thank-you again, and One Love.