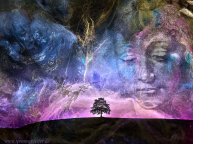 Heaven Scent...
Image by World of Collages

Sept 12, Blossom Wellness in Ardmore, PA *Sept 15, Reflections, NYC

Sept 17, CAFTA, Torrington, CT *Sept 18, Tru-Elements, West Hartford, CT

You are invited to join Cynthia and Barry for a two-hour presentation, "Heaven Scent--Gifts from Mother Earth". During our program we will share with you some of the wonders and magic of our essential essences, as you journey deep into the Heart of the Mother with an essence ceremony, sound, meditation and deep conversation. Let us help you re-connect to the ancient longing within your soul to hear the Natural world speak.

We will also be giving updates on Gaia's Ascension and some of the new information regarding our Star Family. We look forward to meeting you, our WOTE students, and visiting with the many friends and family we have on the East Coast.

Pre-registration required for all locations… Seating is Limited
Sept 12, 7:30-9:30 pm... Blossom Ardmore in PA... 16 E Lancaster Ave. Plaza 16, Ardmore, PA Contact Siddiqa Salter @ 484-542-5547 or siddiqasalter@gmail.com $40

Sept 15, 2:00-4:00 pm... Reflections, NYC... 250 W 49th ST 2nd 2nd floor

Contact Leila @ 917-273-6530 or leila66@mac.com $50

Sept 16, 7:00-9:00 pm... CAFTA, Torrington, 69 Main St., Torrington, CT

Contact Lisl @860-480-0115 0r lislmeredith@hotmail $40

Sept 18, 7:00-9:00 pm... Tru Elements @ Colonic Institute, 43 N Main St West Hartford, CT Contact John @ 860-922-6846 or john@tru-elements.com $40

To contact Cynthia or Barry during their travels, call 928-300-7180

"When I am among the trees, especially the willows and honey locusts, equally the beeches, the oaks and the pines, they give off such hints of gladness. I would almost say that they save me, and daily…" ~ Mary Oliver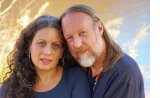 Barry & I look forward to being with our wonderful WOTE teachers and their students. We hope you will have the time to come out and meet us. Until then, enjoy the rest of your summer.