By Owen Ogletree


Bobby Beer-Lover packs his bags in preparation for a 800 mile drive to the exclusive nanobrewery release of a new ultra-rare, highly anticipated, 18% alcohol-by-volume (ABV), barrel-aged seasonal ale. He'll arrive at the brewery at 6:00 AM, set up his lawn chair in the parking lot and chat up a hundred or so other beer pilgrims from several states who also made the journey. Later that day, his buddies back home gather at their local pub to drink the pale ale and IPA from the brewery down the street and raise a toast to wish Bobby a happy and fruitful journey.

Just fifteen or so years ago, the scenario outlined above would never have taken place. My, how craft beer culture has evolved. The current, explosive craft beer craze in the United States can be described as exciting, trendy, cutting-edge, fanatical, obsessive and creative. Many say it's "craft beer nirvana," while others wonder whether or not it's a bit out of control. This article poses four questions concerning our modern craft beer climate...

Just because a beer is very rare, does this make it great?

Bobby Beer-Lover would offer an emphatic "yes." Small-batch and hard-to-find brews make up an exciting aspect of craft beer collecting and tasting, and seeking out these beers and traveling to "release days" can be extremely enjoyable for many beer geeks. Also, many modern beer aficionados will only attend festivals or beer dinners that offer special beers not readily available in local markets. It's all about the mystique of the latest, limited release beer and the thrill of the hunt.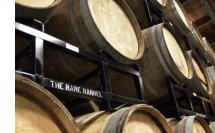 Others disagree by saying that it's better to drink locally and support regional beers that are more affordable and often taste just as good or better than the uncommon brands offered up on special release events in other states. With so many new breweries opening up in the Southeast and across the country, many beer drinkers now find it a daunting challenge to try every new craft brand coming into local markets, and a majority of drinkers don't see a need for driving across five states to seek out a new-fangled, expensive, limited release.
Are "extreme" beers really the best in the world?

Loads of craft beer followers seek out radical pints that push the proverbial envelope toward palate bruising heights. These immoderate brews include barrel-aged strong ales that taste more like bourbon than beer; imperial IPAs with hops enough to seemingly strip the enamel off teeth; potent, malty imperial stouts packing a concentrated coffee punch; and beers with outlandish, spirit-like alcohol contents produced by mutant yeast strains. The U.K. even produces an ultra-expensive, collectible strong ale in a bottle swathed with a squirrel skin.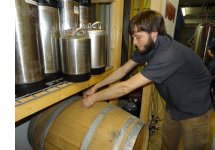 Many states in the Southeast fought long and hard for sales of high-gravity beers, and extreme beer followers there adhere to the stance that stronger, more intense beers sport passionate aromas, concentrated flavors and maximum drinking pleasure never matched by more conventional, lighter-weight styles.
Conversely, more traditional styles of craft beer, especially trendy new "session" ales under 5% ABV, offer elegant, subtle nose and palate nuances that can be enjoyed pint after pint in sociable settings. Why settle for twelve ounces of a pricey, ultimate ale when, for the same price, one can quaff four pints of a lower alcohol, lower calorie, perfectly dry-hopped pale ale or new English-style mild at the local brewpub? Many traditional beer styles offer a great deal of character, along with lower gravities and respectable water contents that help avoid alcohol-related regrets the next morning. Many people want their craft beer to be delicious - yet approachable - and simply taste like malt and hops - not whisky, coffee, rum or spices.

Are there too many beer festivals?

Fifteen years ago, beer festivals in the Southeast seemed as hard to find as a high gravity ale wrapped in a squirrel skin. Now days, there seem to be several each weekend. Bobby Beer-Lover takes great joy in picking which events offer the widest range of rare and interesting ales and lagers, and almost every local region now boasts its own beer fest. Folks no longer need to drive long distances to enjoy the camaraderie and delightful beers offered by these celebrations that range in size from small and intimate to huge gatherings of thousands. Almost every local group or charity seems to hold the notion that running a beer festival would be fun and profitable.

On the down side, with all the new beer festivals on the scene, organizers of long-established events are now finding it more difficult to sell all their tickets, and festival budgets of breweries and distributors are stretched extremely thin. No craft beer follower could possibly have the time or resources to attend the majority of the nearby festivals, and some former beer festival enthusiasts now admit to being burned-out on the festival scene.

Are American brewers making great cask ales?
Cask ale (a.k.a. real ale) is any unfiltered, unpasteurized beer containing viable yeast cells and a bit of residual sugar that is placed in a barrel or cask to allow secondary fermentation to produce a soft carbon dioxide sparkle, unique flavor components and an eventual layer of sediment on the bottom of the container.

Cask ales make up a wonderful U.K. tradition, with the majority in that country containing only long-established, lower-gravity beers that involve no special ingredients or flavorings. On this side of the pond, many American craft brewers take joy in adding wood chips, spices, fruit, sugars and all manner of eclectic items into the cask with the beer. Not usually limited to lower gravity brews, U.S. casks also frequently contain imperial stouts, barleywines, strong Belgian-style ales, etc.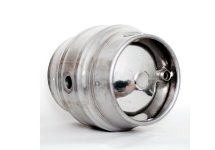 Even though cask ale is a process, not a style of beer, some cask ale purists balk at the unusual spin of some American real ales, saying that the cask-conditioning process offers its own subtle layers of complexity that can be lost in aggressive, high gravity ales and casks dosed with spices or flavorings.
Avant-garde U.S. craft brewers argue that there's nothing wrong with adding a bit of flare to their casks - it's simply a way of making cask-conditioning their own and paying homage to this marvelous, English way of enjoying beer. They say that it doesn't matter if the cask contains a classic Yorkshire best bitter or an imperial stout with ginger and vanilla beans.

The Evolving American Craft Beer Scene

Hopefully the presentation of these four questions provided fuel for thought, conversation and introspection regarding values and notions of what's important in regard to the dynamic world of craft beer in our country. What are your thoughts? We'd love to get input and reactions, so please hit 'reply' and send us any brief comments, along with your first name, city and state.