Love Is a Four Legged Word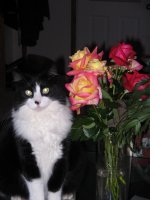 Dear ,
"Love is a four legged word"

I saw that slogan at a healthy food store the other day and thought: Isn't that the truth. I really like that expression.

Think about it. All of the ways our animal companions remind us to be more loving, compassionate, patient or light-hearted. Take a moment to really feel that gratitude in your heart. Breathe into it and allow it to expand and fill you up. Embody that love and gratitude and share it with others.

At times in life when you may temporarily forget what an extraordinary and loving being you truly are, just ask your dog, cat, horse... they'll remind you. If you don't currently have an animal companion in your life, ask a good friend to mirror back the truth of you.

Love is a verb; an action; something to be shared. While we may each have a different purpose in life, ultimately, this will be the most important thing we ever do: share the love.

As the holiday season approaches, I'd like to take this opportunity to thank you for all of the ways that you and your animal companions share the love in my life. My heart is full with gratitude.

Wishing you joy and many blessings,

Rain

Sharing The Love - A Gift That Keeps On Giving - For The Holidays and Beyond

AND AN OPPORTUNITY TO

WIN A FREE CONSULTATION WITH ME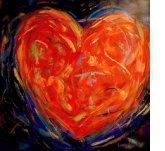 One of the ways that Donna learned about love from her dog Dylan, who crossed over in 2011 from cancer, was to transform her grief into helping others. Dylan's Hearts is a non-profit organization that helps with veterinary costs at critical times of need.
Please consider supporting Dylan's Hearts as part of your gift-giving this holiday season and automatically enter a raffle to win a consultation with me.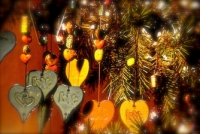 Dylan's Hearts has some neat gifts to share with you, your family and friends. Click
here
to see them all.
Check out these fun
"bells"
only $20. Notecards, mugs, key chains, $10. Vases, sun catchers and more. Hand crafted in the USA.
To learn more about Dylan's Hearts, click
here
.
This is a gift that keeps on giving and will make a world of difference to someone and their beloved animal companion.

Complimentary consultation with me.
In an effort to support this heart-full organization, I am offering everyone who donates to, or makes a gift purchase from, Dylan's Hearts (now through December 20) an opportunity to win a free consultation* with me. Just let Donna know you heard about Dylan's Hearts from my newsletter and she'll enter your name into the drawing. Click
here
to get started.
*Your choice of an animal communication consultation, a soul journey, or a distance Reiki healing session for one of your animals. Don't need a consultation for yourself at this time? No problem. You're welcome to gift this to a friend. The winner will be notified on or about December 21. Consultation to be scheduled within 3 months of notification of winning.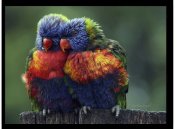 Please help me spread the word to friends and family. I want to make my services available to anyone who would like to deepen their relationship with their animal companions... and themselves. Thank you! It's a pleasure and privilege to be of service to you. Just click "Tell a Friend" below.

Have A Tip or Story to Share?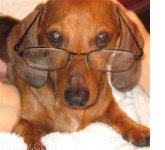 Do you have a favorite story about your animal companion? Perhaps a cute video, helpful tip or suggestion, maybe a favorite rescue story? Please send them to me to share with other animal lovers who read my blog and newsletters. Send a photo of your animal to include too!
Gift certificates for
my services
are always available. Holiday, birthday, special occasions, any time. I am happy to send a gift card to you or the recipient. Just send me an
email
or call me at
828-337-4686.


I really love being in contact with you and sharing stories and insightful information to help you deepen your relationship with your animal companions as well as sharing inspiring messages for you.
To "follow" my blog via email, which means you'll receive an email whenever a new post is made, click here or, if you'd like to follow my blog via RSS Feed, click here.
There is a comment button at the bottom of each blog post. Please share your thoughts and feedback. I'd love to know what you think!


The Animal Rescue Site
provides money to rescued animals. The sponsors of the website pay for food and care and 100% goes to charity. You can help by visiting their site. It's FREE and it only takes 5 seconds. Please consider
clicking
on this link to help animals in need. Thank you.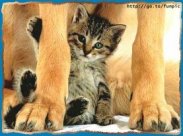 Click on any heading to learn more about that service.

Have you ever wondered what your animal companion was trying to tell you? A consultation can help you understand your animal and enhance your relationship.

Soul Journey: Receive insights, guidance and healing directly from your Spiritual Guides in a Soul Journey....like a bridge that connects you more deeply with your Divine Essence.
Reiki: Experience the powerful and gentle healing energy of Reiki for yourself or your animal companion.
Mentoring: Offering personalized mentoring to deepen your intuitive abilities. Also Reiki training.
Workshops

: Basic Animal Communication, Advanced Animal Communication, Monthly Practice Sessions, Journeying with Animals, Reiki Training and more. Click

here

for details.
Would you like to deepen your intuitive abilities, learn to communicate more deeply with your animal companions or journey for yourself? I offer
personalized mentoring sessions
to assist you on your path. Please contact me to discuss your needs. I look forward to being of service to you. For more information, click
here
.