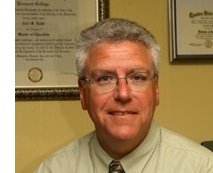 Congratulations to Dr. Carl Ladd, Superintendent of SAU 58, on being recognized as the 2014 Superintendent of the Year by the New Hampshire School Administrators Association. Dr. Ladd currently serves as the President of the Board of Directors for North Country Education Services and is the lead facilitator for the second cohort of the NISL School Leadership program.

Read more about Dr. Ladd's background and the award.

Lori Langlois
Executive Director

Wormeli's Fair Isn't Always Equal
Educators participating in Rick Wormeli's Differentiating Assessment Grading in a World of Common Core Standards and Accountability in March should have received a copy of Rick Wormeli's Fair Isn't Always Equal (with a few of you receiving a different text per request of your administration). Local book discussions should be occurring in your school prior to the March event. Check with your principal for more information.

Regional Book Discussions
There will be three regional book discussions held in March for those interested in engaging with teachers outside of their local school. Check the February newsletter for dates and locations.

Online Book Discussions
There is an online discussion forum available. Those interested should complete this form to be sent a username and password to the forum. One to two chapters will be discussed each week. Those participating will receive a certificate of one to two hours of participation per chapter based on quality of posts and engagement in the forum.

Graduate Credit
One graduate credit from Plymouth State University is available for $185 plus registration fee. Requirements and details.


Arts at the Core: Creating Connections Between the Arts and Common Core State Standards
A common question throughout the country is "Where do I fit in to the Common Core State Standards?" Come discover the connections between the CCSS in ELA and Mathematics and the Arts. Topics include conceptual alignment between the Common Core State Standards (CCSS) and the new, re-imagined National Core Arts Standards (NCAS) currently under construction; links between mathematical practices and creative practices found in the NCAS; identification of portals for cross-curricular connections; and additional tools and resources for sharing. Who should attend?Arts Teachers K-12 including music, visual arts, drama, dance and media arts, curriculum directors, administrators, English and theater teachers.

At the end of this conference, participants will:

have a deep understanding of the purpose of the Common Core State Standards and strategies to incorporate these standards into their instruction without taking from their own content.
be on the cutting edge of understanding and implementing the re-imagined national standards for the arts.
gather new ideas for projects, strategies and suggestions from their peers.

Presenters: Marcia McCaffrey, Arts Consultant at the NH Department of Education and Lyn Ward Healy, Independent Consultant
Date/Time: January 30, 2014 from 9:00 to 2:30 (check-in at 8:30)
Registration: Contact Lisa Blais at lisa@ncedservices.org or 800-268-5437 or register online. Please register by January 10th.

Video Conferencing in Your Classroom
Interested in learning more about utilizing video conferencing in your classroom or school? Brian Barrows from Northeast Technologies is presenting a workshop on how to use video conferencing in the classroom. He will demonstrate how to operate the new Cisco C20 Video Conferencing System and discuss how to integrate video conferencing into classroom activities. All are welcome.

Date/Time: Thursday, January 9, 2014 from 10:00 to 2:30.
Location: NCES Bellavance Room No charge to participate.
Registration: Contact Lisa Blais lisa@ncedservices.org, 466-5437 or register online.

Counseling on Access to Lethal Means (CALM) Workshop
Suicide is the second leading cause of death for young people ages 15 to 34 in New Hampshire and a significant cause of death for those of all ages. We know that many attempters are as ambivalent about suicide as they are about life. Preventing these suicides is a very complex puzzle that requires all of us to work collaboratively to complete the picture. In NH, firearms are the leading method used in suicide deaths accounting for more suicide deaths than all other methods combined.
One piece of that puzzle that has been demonstrated to be effective is to reduce access to lethal means – particularly firearms as well as medications. Elaine Frank and Mark Ciocca have developed CALM - a two hour workshop designed for mental health and primary care providers that addresses why and how to counsel clients and their families on reducing access to these suicide means. CALM includes: powerpoint presentations regarding why CALM is important, a model videotaped counseling session, lots of time for discussion and, when time allows, role plays.

Read full description

Information and resources for suicide prevention and response
This information was recently shared by Commissioner Barry's office from the NH Department of Education. Websites for information and resources for suicide. www.SPRC.org
www.AFSP.org
www.suicidology.org
www.theconnectproject.org

Preventing Suicide: A toolkit for high schoolsThis SAMHSA Substance Abuse and Mental Health Services Administration) publication is to assist high schools and school districts in designing and implementing strategies to prevent suicide and promote behavioral health. Includes tools to implement a multi-faceted suicide prevention program that responds to the needs and cultures of students. Download here

After a Suicide: A toolkit for schoolsThis toolkit is designed to assist schools in the aftermath of a suicide (or other death) in the school community. It is meant to serve as a practical resource for schools facing real-time crises to help them determine what to do, when, and how. The toolkit reflects consensus recommendations developed in consultation with a diverse group of national experts, including school-based personnel, clinicians, researchers, and crisis response professionals. It incorporates relevant existing material and research findings as well as references, templates, and links to additional information and assistance. Download here

HS Seniors Sought for National Youth Science Camp Honors
Applications to represent New Hampshire at the 2014 National Youth Science Camp (NYSC) are open. Two high school seniors will receive a full scholarship to exchange ideas with scientists and other professionals from the academic and corporate worlds. The nearly month-long experience includes lectures and hands-on research projects presented by scientists from across the nation; overnight camping trips into the Monogahela National Forest; and a visit to Washington D.C. The selected delegates must not only demonstrate academic achievement in science, but also show potential for thoughtful scientific leadership.The NYSC experience is offered at no cost to its participants, so that selected delegates may attend regardless of their financial status. Contributions to the National Youth Science Foundation® allow delegates to participate in this "once in a lifetime" experience. Educational and recreational programming, as well as meals, lodging, and round-trip air passage on scheduled airlines are provided free of charge. Applications must be submitted by Friday, March 1, 2014. FMI visit http://apply.nysc.org.
________________________________________________________________

Coös NetWorks is here to support people of the region, the cultural and natural resources, future community and economic development of the region. This network is comprised of people who share a common passion for the greater Coös Region. If you're one of those people, please consider joining today.


________________________________________________________________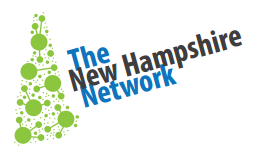 Have you joined?

The New Hampshire Network is an online platform with features let users connect to educators, reach out to experts in the field, explore hundreds of curated resources in its KnowledgeBase library and join the communities and networks that are being launched across the state. Access to The NH Network is through NH DOE Single Sign On System. Certified educators likely already have an account. Login at the following link: https://my.doe.nh.gov/myNHDOE/Login/Login.aspx

For those who do not hold certification through the NHDOE, you may still join the network. Follow the link above, go to "Create New User Account" and choose "No – I am not a New Hampshire Educator" then continue to follow the prompts accordingly.

FAQS and more information on The NH Network

Autism and Asperger's series for paraeducators, evenings, this winter and spring, with David Freschi,