Extra! Extra! We've Got Best Sellers and Award Winners for 2014!
Curious about all the award-winning and best-selling authors you'll see on May 17 at the fifth annual Gaithersburg Book Festival? Take a look below to see the new authors we confirmed during the last month. For a full list of all 2014 featured authors, visit the GBF website.

Dan Balz is chief correspondent at The Washington Post, and its former national editor, political editor, White House correspondent and Southwest correspondent. His most recent book is "Collision 2012: Obama vs. Romney and the Future of Elections in America." He also is the co-author of two previous books, The New York Times best-selling "The Battle for America 2008" and "Storming the Gates." He is a regular panelist on PBS's "Washington Week" and MSNBC's "Daily Rundown."

Gregg Easterbrook is the author of eight books, including the non-fiction book "The King of Sports" and the novel "The Leading Indicators." He is a contributing editor to The Atlantic, for which he's authored 11 cover stories. His writing has appeared in The New York Times, Los Angeles Times, New Yorker, Science, Esquire, Wilson Quarterly and Harvard Business Review. Gregg has been a fellow at the Brookings Institution and the Fulbright Foundation, as well as a bartender, a bus driver and a used car salesman. He lives outside of Washington, D.C.

Dr. Ida E. Jones is a native of Cambridge, Mass., and is the assistant curator of manuscripts at the Moorland-Spingarn Research Center at Howard University. Her most recent book is "Mary McLeod Bethune in Washington, D.C.: Education and Activism in Logan Circle." Ida's first book was a biography of Howard University Dean Kelly Miller, an African-American mathematician, sociologist, essayist, newspaper columnist and author, and an important figure in the intellectual life of black America for close to half a century. Ida has appeared on C-SPAN as the moderator for a discussion on the 90th anniversary of women's suffrage. She is a consummate public scholar who seeks to inform people about the gravity that history and historical studies have on everyday life.

Allison Leotta was dubbed "the female John Grisham" for her first novel, "Law of Attraction," which The Washington Post called "a racy legal thriller…taking on a still-taboo subject." Suspense Magazine named her most recent book, "Speak of the Devil," one of the best books of 2013. Prior to becoming a novelist, Allison spent 12 years as a federal sex crimes prosecutor in Washington, D.C. She founded the award-winning blog, The Prime-Time Crime Review, and her weekly column also is carried by The Huffington Post. She has provided legal expertise for CNN, MSNBC and PBS. A graduate of Harvard Law School, she lives outside D.C.
~ Children's & Young Adult ~

Fred Bowen writes the weekly KidsPost sports column in The Washington Post and is the author of 17 books of sports fiction (ages 8+) and a picture book biography of Red Sox legend Ted Williams titled "No Easy Way." His latest book, "Perfect Game," is about the important lessons sports can teach: how to play for the love of the game. Fred is not your usual sports fiction writer; he always weaves a little real sports history into his fast-moving plots, and includes a history chapter at the back. He likes showing kids that the games they play are part of a large, rich tradition. Fred grew up in Massachusetts and now lives in Silver Spring, Md.

Deborah Heiligman is the author of more than 25 books for young readers, including "Charles and Emma: The Darwins' Leap of Faith," a National Book Award finalist. Her newest book is "The Boy Who Loved Math: The Improbable Life of Paul Erdos," a memorable picture book biography about an eccentric mathematician. Deborah loves to sing and paint with water colors, though she claims to not be good at either one. She lives in New York City with her husband and dog.

Emmy Laybourne is a novelist, teacher and former character actress. Before her life as an author, Emmy performed original comedy on Comedy Central, MTV and VH1; and acted in the movies "Superstar," "The In-Laws" and "Nancy Drew," among others. Nowadays, Emmy loves working on the Monument 14 trilogy. The next book in the series, "Monument 14: Savage Drift," will be out in May 2014. Emmy lives outside New York City with her husband, two kids and a flock of six nifty chickens.

Lisa Martin co-wrote her first book for young readers, "Anton and Cecil: Cats at Sea," with her aunt, Valerie Martin. She has published in Ladybug Magazine, and has written several collections of children's poetry. She has worked as an educator and children's poet and currently resides in Charlottesville, Va.

Valerie Martin, an Orange Prize-winner, is the co-author of "Anton and Cecil: Cats At Sea," which she co-wrote with her niece, Lisa Martin. She also is the author of eight acclaimed adult novels, including "Property" and "The Confessions of Edward Day," which was a New York Times notable book for 2009. Valerie has taught in writing programs at Mt. Holyoke College, University of Massachusetts and Sarah Lawrence College, among others. She resides in Dutchess County, N.Y., and is currently a professor of English at Mt. Holyoke College.

Jon Skovron has been an actor, musician, lifeguard, Broadway theater ticket seller, warehouse grunt, technical writer and Web developer. Now he is the author of multiple young adult novels, including "Struts & Frets," "Misfit" and, most recently, "Man Made Boy." He generally likes stories that are dark, strange and occasionally funny. He lives just outside Washington, D.C., with his two sons.

Janet Tashjian is the author of many popular middle grade and young adult novels including "My Life as a Stuntboy" and "My Life as a Book," both illustrated by her son, Jake Tashjian; as well as "The Gospel According to Larry" and "For What It's Worth." Her latest book, "My Life as a Cartoonist," is also illustrated by her son. Janet's first novel, "Tru Confessions," was made into a critically acclaimed Disney TV movie starring Clara Bryant and Shia LaBeouf. She has been writing books for children for 15 years and lives with her family in Los Angeles.
One Month Left for H.S. Students to Submit to Annual Writing Contest
Time is ticking down for high school students in the Washington, D.C., area to submit to this year's Gaithersburg Book Festival short story contest. The submission deadline is Friday, February 21, 2014.
I've seen some odd things delivering food for Ned's Pizza, but nothing beat the lady that ordered a half-mushroom, half fish-eyeball pie, then hit me with this request at the door…

The trouble began since my cell number is one digit off from Madam O'Wiggy's, the psychic, which is how I came to be answering questions about the future to begin with…

The main thing to know, if pirates commandeer the cruise ship you're on during family vacation, is that they do much less dancing and singing than in movies…
Stories must be no longer than 1,000 words and written by individuals enrolled in grades 9-12 at a public or private school, or in a homeschool program for the 2013-14 school year.
Up to 12 stories will be selected as finalists and posted on the Gaithersburg Book Festival website prior to the festival.
The first-, second-, and third-place winners will be announced at the Gaithersburg Book Festival on Saturday, May 17, 2014, and will be awarded $100, $50 and $25 gift certificates, respectively, courtesy of the Johns Hopkins Montgomery County Campus.
Sign Up to Exhibit Now and
Save with Early Bird Rates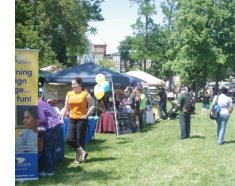 Whether you're an author, poet, publisher, literary non-profit or have a business that relates to reading or the book industry, the Gaithersburg Book Festival provides you with a great opportunity to connect with avid readers. And if you sign up to exhibit before March 3, you can save by taking advantage of early bird rates.
Exhibitors at the festival receive their own space for the day where they can meet and interact with thousands of attendees and showcase their work, literary-related wares, services and programs.
GBF Marks Second Year as Official Event of Children's Book Week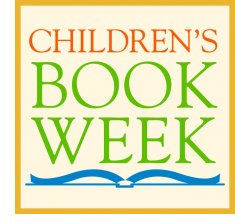 The GBF once again has been named an official event of
Children's Book Week
, which is taking place May 12-18. Children's Book Week is the longest-running literacy initiative in the country.
Every year, author and illustrator appearances, storytelling, parties and other book-related events are held at schools, libraries, bookstores, museums and homes from coast to coast!
The 2014 Gaithersburg Book Festival is featuring a stellar line-up of authors for children and young adults, including Tom Angleberger, Kathi Appelt, Fred Bowen, Brian Floca, Ben Hatke, Deborah Heiligman, Tad Hills, Gareth Hinds, Laurie Keller, Uma Krishnaswami, Emmy Laybourne, Lisa Martin, Valerie Martin, George O'Connor, Kevin O'Malley, Geoff Rodkey, Dave Roman, Rachel Renee Russell, Jon Skovron, Tanya Lee Stone, James L. Swanson, Janet Tashjian and Chris Van Dusen. For a complete list of children's and young adult authors, visit the
GBF website
.
GBF Blog Begins Featuring Q&As: Learn More about Our 2014 Authors
Did you know that children's author Tom Angleberger receives inspiration while walking? Or that biographer Ida E. Jones plays computer games when she has writer's block? You can find out more about these authors and others via our ongoing series of author Q&As published on the GBF Blog.
Our first Q&A – with Tom Angleberger – went live last week, and you can expect to see ones from Dr. Ida Jones, David O. Stewart, Fred Bowen and more between now and the Festival on May 17.
Share the GBF News with your friends, family and especially book club members so they can stay up-to-date with what we're planning for 2014... and beyond.
Simply click the "Send to a Friend" button at the top of the newsletter to pass along this issue.
To become a regular GBF News subscriber, visit the festival website and click "Join Our Mailing List." Subscriber contact information will be used solely for the newsletter and will not be shared or sold to other parties.
5th Annual Gaithersburg Book

Festival

____

Saturday

May 17, 2014

____

On the Grounds of

City Hall in

Olde Towne Gaithersburg, Md.

Presenting Author Application Deadline Extended
Are you a writer who has dreamed about sharing the spotlight with our best-selling and award-winning authors?
Well, your dreams could come true at the 2014 Gaithersburg Book Festival.
Authors who have published a book within the last year, or that will have a new work coming out by May 2014, are invited to submit an application to present at the fifth annual Gaithersburg Book Festival.
If selected, you could present individually, be paired with other featured authors or be featured in a panel discussion.
The deadline for
applications to be submitted has been extended to this Friday, January 17. For more details, visit the GBF website.
Looking to reach some of the region's most educated individuals? Would you like to show your support for the community and the arts?
Called "one of the region's top literary get-togethers" by Washingtonian magazine in its 201

2 Hidden Gems feature, the Gaithersburg Book Festival attracted 18,500 attendees and more than 100 authors in 2013.
This world-class even

t, which draws praise from participating authors every year, is only possible as a result of the generosity of corporate partners, foundations and individual donors.
Never Too Early to Volunteer
Do you enjoy spending time with authors? Read any great new books? If you answered yes to either question, we have the event for you! Come help set up for the Festival on Friday, May 16, or volunteer during the Festival on Saturday, May 17.
As a volunteer, you'll play an important role in the success of the fifth annual GBF, and have a unique chance to meet and interact with some of today's top authors.
High school students ages 16+ also have the opportunity to earn SSL hours.
If you are interested in volunteering to set up the day before or assist the day of the festival, please visit the GBF website for more information or to sign up.
Want to be one of the first to know about

the latest news from the Gaithersburg Book Festival and our featured authors?