Follow our craft beer adventures...
- UK Cask List for ATLANTA CASK ALE TASTING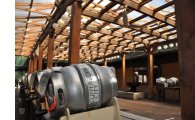 We're excited to confirm that among the 40+ amazing casks at the January 25 ATLANTA CASK ALE TASTING, we'll be pouring the 11 UK casks listed below. Having these rare, elegant, delicious UK casks under one roof in the USA will be an unforgettable treat for any craft beer lover. If you don't have an ACAT ticket yet, just what are you thinking?
Get a ticket! Bring some friends! Enjoys these exquisite English ales without the cost of trans-Atlantic airfare!

CLICK HERE for tickets and complete details on ACAT.

Hawkshead Brodie's Prime Export (UK - 8.5% ABV). An extra-strength version of Brodie's Prime, this "old ale" is rich and malty with a roasted edge balanced by spice and fruit notes from a medley of English and American hops.
Hawkshead NZPA (New Zealand Pale Ale) (UK - 6.0% ABV) – A complex, modern pale ale packed with wild fruit flavors and hoppy aromas. Made using four New Zealand hops: Green Bullet, Riwaka, Motueka & Nelson Sauvin.


Hawkshead Cumbrian Five Hop (UK - 5.0% ABV) – A highly hopped, English-style golden ale with a tropical fruit nose, fruity flavor notes and a long, dry finish. Made with a blend of traditional and modern hops that includes Citra and Amarillo.
Ilkley Mary Jane IPA (UK - 6.0% ABV) is a trans-Atlantic India Pale Ale that relies on English hops for bittering and North American hops for a floral aroma. Based on an award-winning Yorkshire ale, this version boasts notes of honey and a pleasant, lingering bitterness.


Ilkley Mayan Chocolate Chipotle Stout (UK - 6.5% ABV). They may not have gotten all their predictions right, but they knew how to brew great beer! Inspired by an ancient Mayan recipe, this extraordinary stout is velvety smooth, bittersweet, and has a subtle, smoky fire in its belly.

Ilkley Siberia Rhubarb Saison (UK - 5.9% ABV). World famous Yorkshire rhubarb adds a hint of pleasant sourness to the earthy spice and fresh vanilla character of this naturally hazy saison. Refreshing on the palate, with a long, satisfying, bittersweet finish.
Hobson's Postman's Knock Dark English Ale (UK - 5.1% ABV) – A ruby porter offering a blend of complex ingredients - producing a chocolately character with hints of vanilla, treacle and roast malt. Initial sweetness gives way to a velvety, cocoa-like finish.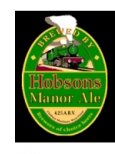 Hobson's Manor Ale (UK - 5.5% ABV) – Brewed to celebrate England's Severn Valley Railway Manor Class steam engines, this amber bitter offers aromas and flavors that reflect fresh grains, hops and biscuit crust.

Thornbridge Halcyon (UK - 7.4% ABV) is an imperial English IPA that pours an opaque honey hue and throws a huge tropical fruit/hop aroma. Chewy, juicy, biscuity malts and intense pineapple fruit flavors and citrus hoppiness combine with a hint of tangerine and pear drops.
Thornbridge Jaipur (UK - 5.9% ABV). The immediate impression of this multi-award-winning India Pale Ale is a soft smoothness that quickly gives way to a crescendo of massive hoppiness accentuated by honey notes.


Harviestoun Old Engine Oil (UK - 6% ABV) is a remarkably smooth, creamy, 6% ABV porter with a beautiful, velvety mouthfeel. Enjoy flavors of coffee, slightly buttered toffee, roasted malt, dark chocolate, earthy hops and a mild cherry ester.
Atlanta Cask Ale Tasting sponsors: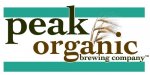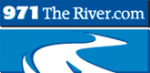 - Yes Face IPA at Brewhouse Pub on 1/17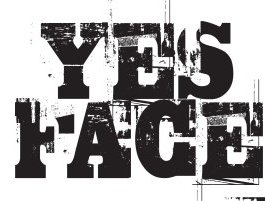 Sample a Classic English-Style Ale on Cask
If you love English-style cask ale (who wouldn't?), be sure to head over to The Brewhouse Pub (401 Moreland Drive, Atlanta) tomorrow (1/17) at 7:30 PM to sample an absolutely delicious cask of Yes Face IPA.

Yes Face brewer Mark Broe will be on hand to answer questions. Yes Face is in the style of a hoppy UK-style golden ale - a style that is extremely popular now across the pond. Please share this event on social media and bring your friends!
- Terrapin to Brew Collaboration Ale in Vienna, Austria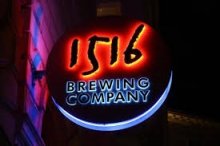 Along with a group of 27 local beer lovers led by Owen Ogletree, Terrapin's Spike Buckowski travels to Vienna, Austria this February to help produce a collaborative clone of his award-winning Rye Pale Ale at 1516 Brewing Company. Known for their love of American craft beer styles, the brewers at 1516 worked with Victory to create a clone of HopDevil a few years back, and the chance to reproduce Terrapin Rye Pale for their customers in Vienna is an exciting opportunity as well. Stay tuned her for details and photos.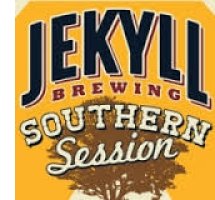 Alpharetta's Jekyll Brewing began distribution last August, with their Hop Dang Diggity IPA grabbing People's Choice at the Grayson Beer Fest shortly thereafter. Jekyll's tasty brands also include Big Creek Kolsch, Cooter Brown American brown ale, Southern Session Ale and 'Merican American amber ale. Smoked Porter and Jaded Blonde are also available exclusively in the brewery's tap room.
"We have a passion for the art of creating great beer, a love of the camaraderie of the craft beer industry and a desire to share our passion with our customers," says Michael Lundmark, Jekyll's Founder & CEO.
- Max Lager's Brings on the Winter Brews

Atlanta's own Max Lager's Big Beers of Winter series continues with the release of Frost Giant DIPA and Wry King Max Imperial Rye Pilsner. A double IPA heavily dosed with the new American varietal Azacca hop, as well as Kohatu and Centennial, Frost Giant hits the 10% ABV mark that'll surely fend off the winter chill. Wry King Max sports a deceptively light character, despite its 10.5% ABV. Rye malt complements Saaz and Tettnanger hops, providing a complex, spicy finish.

- Featured Links & Events

01/25/2014 - ATLANTA CASK ALE TASTING offers around 40 rare cask ales for sampling from the USA and UK. It's epic. Tickets on sale NOW!
04/13/2014 - CLASSIC CITY BREW FEST. Foundry Park Inn & Melting Point, Athens, GA. Georgia's premier craft beer event with almost 400 craft beers and 20 one-off cask ales. Tickets on sale NOW!
- Like Brewtopia Events on Facebook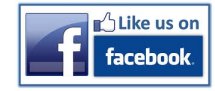 CLICK HERE and hit the Brewtopia Events "like" button on Facebook to see live photos and news posts as we sip, quaff and sniff craft beer around the world.
COMING UP...

This weekend we hit Wicked Weed, Oskar Blues and all the new craft beer spots around Asheville, NC.
In three weeks, Owen leads a group of 27 craft beer fans on his annual European beer adventure. This year's destinations include Munich, Vienna, Stift Engelszell Trappist brewery, Pilsen, Prague, Pilsner Urquell, Weltenburg and Schneider Brewery in Kelheim. These trips are amazing!
Owen travels to the April CAMRA Annual General Meeting in Scarborough, England to report on the state of cask ale in the UK.