Follow our craft beer adventures...
- Ilkley Brewer in Athens, GA 1/28
Tomorrow (January 28) at 6 PM at Trappeze Pub in Athens Georgia, come hang out with Owen Ogletree and Chris Ives. Chris, the Head Brewer for the amazing Ilkley Brewery in the UK, is in town for last Sunday's Atlanta Cask Ale Tasting, and he will be tapping two rare Ilkley casks at Trappeze. Don't miss this chance to sample these two scrumptious English craft beers on cask! Watch the weather, as there is a chance of snow.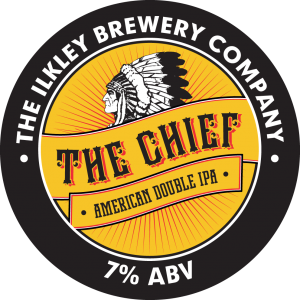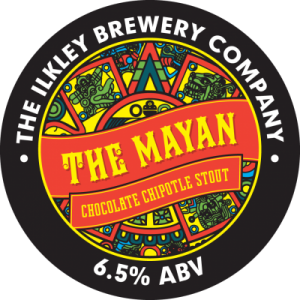 - ATLANTA CASK ALE TASTING Winners
The LIST OF WINNERS from Sunday's mind-blowing ATLANTA CASK ALE TASTING follows...
All 44 cask ales were evaluated in the morning by a team of expert judges, and awards were designated for Classic Style, Specialty Ale and UK Beer. Attendees also voted on People's Choice.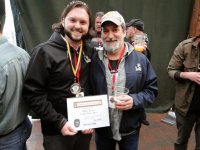 Twain's Chase Medlin & Uri Wurtzel

1st: Twain's Galactic Criminal Sin IPA
2nd: New Belgium Rampant IPA
3rd: Sierra Nevada Bigfoot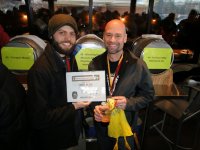 Wrecking Bar's Neal Engleman & Bob Sandage

1st: Wrecking Bar Mexican Siberius Maximus Russian Imperial Stout
2nd: Strawn Peach Habanero Wheat
3rd: Westbrook Bourbon Barrel-Aged 2nd Anniversary Cap'n Skoon's Ballistic Stout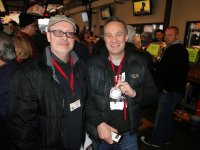 Owen Ogletree & Ilkley's Chris Ives

1st: Harviestoun Old Engine Oil
3rd: Ilkley Mary Jane IPA
Wrecking Bar Mexican Siberius Maximus Russian Imperial Stout
Congratulations to all the brewers! It was a stellar lineup of cask ales this year! We want to thank our venues, brewers, distributors, volunteers and attendees for braving the polar vortex and making this great event possible.
Atlanta Cask Ale Tasting sponsors: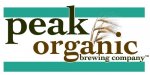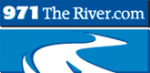 - Eventide Joins Atlanta Brewing Scene

Launched in Atlanta last January, Eventide Brewing ranks as the latest to join Georgia's growing brewery scene. Eventide's four member team, along with family, friends, and volunteers, completely renovated their Grant Park building.

"We hope to showcase the release of multiple offerings in the new year," notes Eventide's Haley Cowan. "At the time of launch, we offered a 6.2% ABV Pale Ale and a 5.3% ABV Kolsch available on draft at restaurants, bars and growler stations throughout Atlanta. We also plan to expand into the Athens market by the end of February."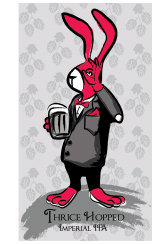 In February, Red Hare Brewing Company's Rabbit's Reserve Thrice Hopped Imperial IPA hits the market. This very limited, 7th beer in series comes in at a solid 8.4% ABV with Cascade, Falconers Flight and Saaz dry-hops.
"We're also having our spring seasonal release party at the brewery on Saturday March 1st with live music and a local food vendor," adds Red Hare's Elyse Moore.
- Like Brewtopia Events on Facebook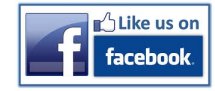 CLICK HERE and hit the Brewtopia Events "like" button on Facebook to see live photos and news posts as we sip, quaff and sniff craft beer around the world.
COMING UP...

In two weeks, Owen leads a group of 27 craft beer fans on his annual European beer adventure. This year's destinations include Munich, Vienna, Stift Engelszell Trappist brewery, Pilsen, Prague, Pilsner Urquell, Weltenburg and Schneider Brewery in Kelheim. These trips are amazing!
Owen travels to the April CAMRA Annual General Meeting in Scarborough, England to report on the state of cask ale in the UK.
- Featured Links & Events