Follow our craft beer adventures...
- Classic City Brew Fest Coming Soon!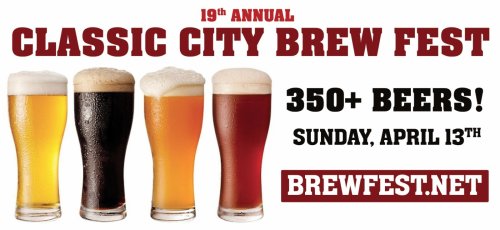 Sunday, April 13, 2014 - Athens, GA

Voted one of the USA's top 10 beer festivals on BeerInfo.com and AmericasBestOnline.com!
Every ticket is a VIP ticket!
The Cask Ale Pavilion alone is worth the price!
Proceeds benefit the Athens-Area Humane Society.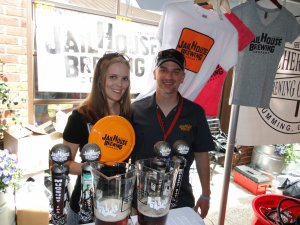 Why Not Volunteer at the Brew Fest?
We're looking for responsible volunteers to have fun and help pour at our 19th annual CLASSIC CITY BREW FEST. There is a super volunteer party after the fest with beer and pizza, and all volunteers get a free t-shirt and festival mug! CLICK HERE to volunteer - and bring your friends to help out! Check out the Brew Fest website for full information.
Breweries supplying a unique, one-off cask ale for the Classic City Brew Fest...

BELL'S | BURNT HICKORY | MAZURT | CHERRY STREET | COPPER CREEK | CREATURE COMFORTS | EVENTIDE | HAWKSHEAD | HEAVY SEAS | JAILHOUSE | JEKYLL BREWING | MAX LAGER'S | MONDAY NIGHT | MOON RIVER | O'DEMPSEY'S | RED BRICK | RED HARE | STARR HILL | TERRAPIN | THOMAS CREEK | TWAIN'S | WILD HEAVEN | WRECKING BAR | YES FACE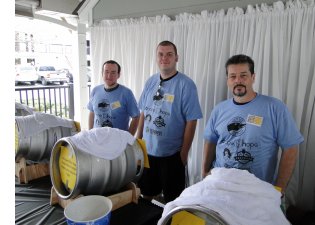 Classic City Brew Fest Sponsors:

- Athens Craft Beer Week: April 7-13, 2014
April 7-13 marks the annual Athens Craft Beer Week with exceptional tappings, releases and special events taking place at Trappeze Pub, Aromas [Craft Works], Copper Creek, Catch 22, Chops & Hops, and Terrapin. The heady week comes to a boil with Terrapin's Anniversary Carnival on Saturday and the 19th annual Classic City Brew Fest on Sunday. Click here to secure your discounted hotel rooms at the Foundry Park Inn.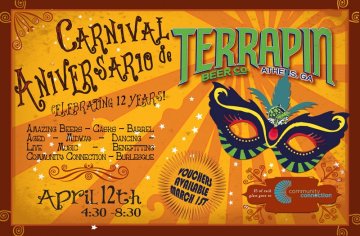 - Light Body / Heavenly Flavor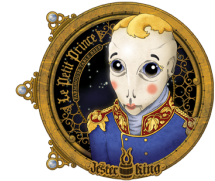 By Owen Ogletree
Session beers are usually described as lower alcohol brews under 5% ABV that can be enjoyed pint-after-pint without excessive intoxication. As people realize that craft beers don't always have to possess a huge body and massive alcohol content to be extremely flavorful and enjoyable, session beers are seeing a new wave of popularity these days.

Here are only a dozen of Owen's favorite session brews that could make almost any fanatic of high gravity, extreme beers reevaluate his or her priorities...
21st Amendment Bitter American - A delightful hybrid of a British bitter and American pale ale.
Cantillon Gueuze - Truly one of the world's most complex, sour Lambics - made in a historic brewery "museum" in the heart of Brussels. 5% ABV.
Founder's All Day IPA - How do these guys pack so much hop flavor and aroma into a beer of only 4.7% ABV?
Fuller's London Pride - This 4.7% ABV English best bitter is scrumptious in fresh bottles and on cask in a London pub.
Hawkshead Bitter - A pale, hoppy, 3.7% ABV English bitter with a slight elderflower aroma from Slovenian "Celeia" hops. 2012 CAMRA Champion Bitter of Cumbria.
Hobsons Champion Mild - This dark mild ale packs chocolately malt character and impressive UK hop notes into a highly quaff-able, 3.2% ABV beer. I'm afraid you'll have to travel to the UK to try this previous CAMRA Champion Beer of Britain.
Jester King Le Petit Prince - Made in the Texas Hill Country, just outside Austin, this amazing 2.9% ABV farmhouse table beer is loaded with notes of wheat, hops and wild yeast character.
Pilsner Urquell (unfiltered) - When in the Czech Republic, be certain to take the Pilsner Urquell tour to sample the breath-taking, unfiltered lager straight from the old wooden vessels.
Boulevard Pop-Up Session I.P.A. - This new 4.3% ABV ale offers a drinkable character and restrained bitterness, balanced by terrific hop aroma and flavor.
Terrapin RecreationAle - Terrapin's first canned beer seems perfect to enjoy in the great outdoors. An appealing blend of toasty malt notes and smooth, citrusy hops.
Westbrook Weisse Weisse Baby - A refreshing, German-style Berliner Weisse soured in a special brewing method that involves NO boiling.
Yes Face IPA - Made by Georgia's own Mark Broe at JailHouse in Hampton, this classic English-style, hoppy golden ale will definitely put a smile on your face.
- Southeastern Craft Brewers' Symposium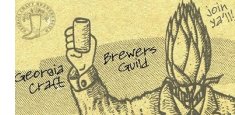 The Georgia Craft Brewers Guild is excited to announce our first annual Southeastern Craft Brewers' Symposium. The event is being held at the Marriott in downtown Decatur on Saturday April 19th, from 9 am to 5pm. This one-day conference featuring ten 45-minute seminars from the leaders of the craft brewing industry. There will be seminars on the science of brewing from brew-masters, suppliers, and experts on topics such as yeast, adjunct grains, and recipe development. For the next generation of southeastern brewery owners, we're offering a unique series of seminars on the business of brewing that will cover everything from how to raise money to how to write a business plan.
If you're considering opening a brewery or if you just love craft beer and/or homebrewing, this symposium is a no-brainer. There's no other conference in the southeast that covers this much information for such a fantastic price! Symposium tickets are $130 and include admission to all 10 seminars and the expo room. GCBG Enthusiast Members can purchase tickets for only $105. For tickets and more information, visit www.georgiacraftbrewersguild.org
- Secret Stash Bash Winner
Atlanta's Secret Stash Bash, held March 1st at 5 Seasons and Taco Mac Prado, proved an outrageous success once again. Out of more than 40 rare ales and lagers, Alpharetta's Jekyll Brewing took the People's Choice award for their spicy and fruity Hop Dang Diggity IPA infused with habanero and pineapple.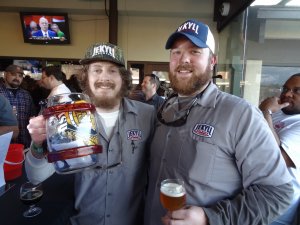 - Terrapin Rye Pale Ale in Vienna, Austria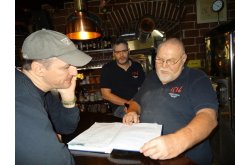 Last February, Terrapin's Brian "Spike" Buckowski traveled with Owen's Brewtopia European group beer trip to Germany, Austria and the Czech Republic. In Vienna, Spike and the crew participated in a special collaborative brew of Terrapin's award-winning Rye Pale Ale at the American-themed 1516 Brewpub. 1516 already pours a collaborative clone of Victory HopDevil IPA, and the popular brewpub is quite excited to add the Terrapin offering. Check out our brewing session video on YouTube
.
- Owen's Brewtopia Craft Beer Group Trips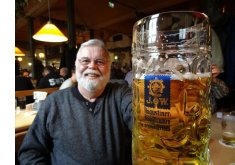 After Owen retires from his day job at the end of June, he plans on organizing 2-3 enjoyable and affordable group beer trips each year. His previous trips are regarded as legendary. Destinations will include: England, Belgium, Netherlands, Germany, Austria, Czech Republic and the Pacific NW USA. If you are interested in coming along on one of these craft beer adventures, keep watch on this Brewsletter for announcements regarding the next two trips very soon! We'd love to have you along.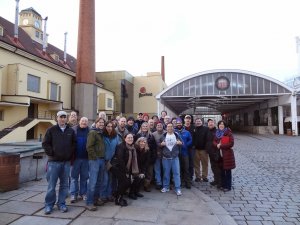 Our crew at Pilsner Urquell last February

- Photos & Winners - ATLANTA CASK ALE TASTING
Click the photo below to read the descriptions of all the delightful cask ales presented at last January's Atlanta Cask Ale Tasting. Winners in each category are also posted, along with a link to photos from the event. All photos are courtesy of Phil Farrell.

If you missed out on the 44 impressive casks this year from the UK and USA, take comfort in the fact that tickets will go on sale this summer for our 2015 ACAT!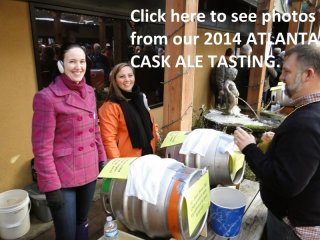 - Austria's Hofstetten Brewery
Pictured are Owen Ogletree and our friends at the wonderful Brauerei Hofstetten in Austria during our recent group visit last February. Hofstetten owner Peter Krammer (far right) makes some absolutely delicious ales and lagers - many of which are available in bottles in some U.S. markets...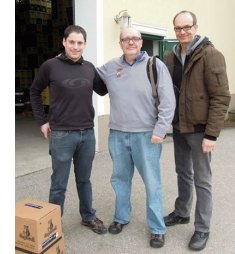 KÜBELBIER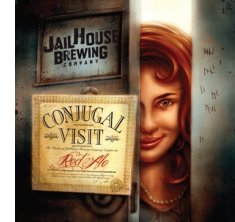 JailHouse Brewing
Part of the Trustees Series of Seasonal Releases
Tasting Notes:

Juicy and full of titillating hop aroma. Caramel sweetness balanced with a plethora of piney, resinous hop bitterness.
Available: January through March
- Featured Links & Events

03/22/2014 - First Annual Craft Beer Fest at Red Brick Brewing Company - This celebration of Georgia brewing culture showcases tastes from local breweries around the state. The event supports the Georgia Craft Brewers Guild. Tickets: www.gacraftbeerfest.com.
04/13/2014 - CLASSIC CITY BREW FEST. Foundry Park Inn & Melting Point, Athens, GA. Georgia's premier craft beer event with almost 400 craft beers and 20 one-off cask ales. Tickets on sale NOW!
04/19/2014 - Georgia Craft Brewers Guild's Southeastern Craft Brewers' Symposium

.
- Like Brewtopia Events on Facebook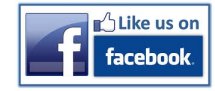 CLICK HERE and hit the Brewtopia Events "like" button on Facebook to see live photos and news posts as we sip, quaff and sniff craft beer around the world.
COMING UP...

Next week Owen pops across the pond to enjoy the Leicester CAMRA Beer Festival and get some photos and an interview at the historic Robinsons Brewery near Manchester, UK.
Owen travels to the April CAMRA Annual General Meeting in Scarborough, England to report on the state of cask ale in the UK.