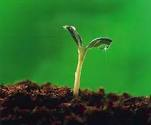 Dear ,
"When you plant seeds in the garden, you don't dig them up every day to see if they have sprouted yet. You simply water them and clear away the weeds; you know that the seeds will grow in time."

This inspiring teaching by Thubten Chodron, a Buddhist nun, reminds us to cultivate patience and faith in our lives. When we trust that all is as it should be, there is no need to feel impatient or wish things to be different. We simply need to give our seeds a good start and provide them with the persistent follow-up care they will need, and then trust that the seeds that will bear fruit and healing for us will grow.

Wishing you joy, abundance, Happy Spring and happy planting!

Rain

Angel Pets Conference April 26th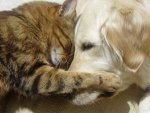 Asheville Angel Pets Conference
Asheville, North Carolina
Pet End-of-Life Care and Decision-Making
This one-day conference covers many topics on pet end-of-life care to help us become more knowledgeable and comfortable with this difficult yet inevitable time in our pets' lives. We all want to lovingly care for our pets during this critical time, but we do not always know how. This conference sets out to explore these issues in an informative, lighthearted and fun way. Time will be allotted for Q&A with every presentation and an expert panel discussion is included at the end.

Covering the medical, practical, emotional & spiritual considerations of caring for pets at the end of their lives.
The goal of this conference is to allow individuals to come away feeling comforted by the knowledge of what to expect and equipped with the resources to help navigate this challenging and honorable last phase of our companion animals' lives.
Assessing Qualities Of Life in Companion Animals

Medical Advocacy: Talking With Your Veterinarian About End of Life Care

Reiki for Pet End-of-Life and Transition

Understanding Companion Animal Hospice Care

Before, During, and After the Euthanasia Process

The Value of Animal Communication

Coping with the Grief of Pet Loss

Essential Oils and Essences for Transition

Panel Discussion/Q&A
Speakers include amazing local area veterinarians, bereavement specialists and animal communicators.
The conference highlights new advancements in holistic resources available for pet-end-of life care. It will cover the medical, practical, emotional and spiritual considerations for pets at the end of their lives. Special attention will be given to grief from pet loss, which is often complex and under-addressed in our society. Understanding more about these areas will help us become better equipped to handle this critical time. Being aware of the resources available can be tremendous in our healing.
Vendor area free to public during conference!
$65, Buffet lunch is included.

...Like Water Off A Duck's Back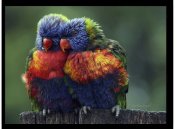 Please help me spread the word to friends and family. I want to make my services available to anyone who would like to deepen their relationship with their animal companions... and themselves. Thank you! It's a pleasure and privilege to be of service to you. Just click "Tell a Friend" below.

Have A Tip or Story to Share?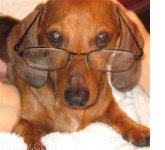 Do you have a favorite story about your animal companion? Perhaps a cute video, helpful tip or suggestion, maybe a favorite rescue story? Please send them to me to share with other animal lovers who read my blog and newsletters. Send a photo of your animal to include too!
Gift certificates for
my services
are always available. Holiday, birthday, special occasions, any time. I am happy to send a gift card to you or the recipient. Just send me an
email
or call me at
828-337-4686.


I really love being in contact with you and sharing stories and insightful information to help you deepen your relationship with your animal companions as well as sharing inspiring messages for you.
To "follow" my blog via email, which means you'll receive an email whenever a new post is made, click here or, if you'd like to follow my blog via RSS Feed, click here.
There is a comment button at the bottom of each blog post. Please share your thoughts and feedback. I'd love to know what you think!


The Animal Rescue Site
provides money to rescued animals. The sponsors of the website pay for food and care and 100% goes to charity. You can help by visiting their site. It's FREE and it only takes 5 seconds. Please consider
clicking
on this link to help animals in need. Thank you.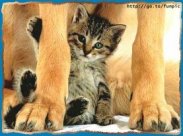 Click on any heading to learn more about that service.

Have you ever wondered what your animal companion was trying to tell you? A consultation can help you understand your animal and enhance your relationship.

Soul Journey: Receive insights, guidance and healing directly from your Spiritual Guides in a Soul Journey....like a bridge that connects you more deeply with your Divine Essence.
Reiki: Experience the powerful and gentle healing energy of Reiki for yourself or your animal companion.
Mentoring: Offering personalized mentoring to deepen your intuitive abilities. Also Reiki training.
Workshops

: Basic Animal Communication, Advanced Animal Communication, Monthly Practice Sessions, Journeying with Animals, Reiki Training and more. Click

here

for details.
Would you like to deepen your intuitive abilities, learn to communicate more deeply with your animal companions or journey for yourself? I offer
personalized mentoring sessions
to assist you on your path. Please contact me to discuss your needs. I look forward to being of service to you. For more information, click
here
.