Follow our craft beer adventures...
- NEWS FLASH! Impressive Cask Ale Line-up for Classic City Brew Fest Just Announced!

We've just released the exciting list of unique cask ales that will be poured at April 13's Classic City Brew Fest in Athens, GA. These 24 casks are in addition to the 350 other world-class craft beers at the event, and the casks alone are worth the price of a ticket! Grab some friends, score some tickets at www.BrewFest.net and join us!
The Classic City Brew Fest's Cask Ale Pavilion is sponsored by Athens' Catch 22 Gastropub.


2014 CLASSIC CITY BREW FEST CASK ALES:
• Bell's Double Cream Stout blends ten specialty malts to yield a remarkable depth of flavor.

• Burnt Hickory Freak Flag Apricot Brett Saison - dry hopped with Citra and Amarillo. Notes of tart apricot combine with peach, citrus and barnyard funk.
• Cherry Street Brewing Cooperative Blood Orange, Sweat & Tears - 4% ABV blood orange Berliner weisse with extra blood oranges added to this distinctive cask.

• Creature Comforts Athena Paradiso Berliner-style Weisse with a blend of tropical fruits. Creature Comforts' world premier cask ale!
• Eventide Pale Ale - dry-hopped with Citra, Centennial and Chinook.


• Hawkshead Brodie's Prime Export (UK - 8.5% ABV). This classic "old ale" is rich and malty with a roasted edge balanced by English and American hops.
• Heavy Seas Black Cannon - 7.25% ABV black IPA dry-hopped with extra Amarillo.
• Ilkley Mary Jane IPA (UK - 6.0% ABV) relies on English hops for bittering and North American hops for a floral aroma.
• JailHouse Reese's Peanut Butter Breakout Stout - Robust chocolate and coffee flavors combined with dried peanut butter and chocolate.
• Jekyll Hoot'n & Holler'n Double IPA - double dry-hopped on cedar for this individual cask. 8.8% ABV & 94 IBUs.


• Max Lager's Session 4 English-Style Summer Ale - Pale golden session ale finished with Germany's answer to citrusy American hops - Mandarina and Huell-Melon.
• MAZURT Pillow Fighter Pale Ale - Concocted with a variety of rich malts and tons of tasty hops. 13.5% ABV & 125 IBUs. Guest brewed by MAZURT at Burnt Hickory. (See detailed story posted on the cask.)
• Monday Night Fu Mint Julep - Fu Manbrew with mint and simple syrup.

• Moon River SNAFU IPA with Mosaic and Pacific Gem hops.
• O'Dempsey's Cold One Pale Ale - 5.65% ABV American pale ale dry-hopped with Cascade in the cask.
• Red Brick Belgian Tripel with plums and tarragon. 9.9% ABV.
• Red Hare Bourbon Barrel-Aged Sticky Stout with Madagascar vanilla beans. 6.8% ABV.
• Starr Hill Northern Lights IPA. This unique firkin is dry-hopped with Mosaic - adding mango, lemon, citrus, earthy pine, tropical fruit, herbal and stone fruit complexity.
• Terrapin Golden Apple Pie - Golden Ale with Ambrosia apples, cinnamon, vanilla and a kiss of maple syrup.
• Thomas Creek Up The Creek Extreme IPA aged on Woodford Reserve soaked oak. ABV: 12.5%.
• Three Taverns A Night in Brussels - Belgian-style IPA extra dry-hopped in the cask with Citra.
• Twain's Nelson's Resolution IPA - dry-hopped with ten ounces of Nelson Sauvin in the cask.

• Wrecking Bar Mexican Siberius Maximus RIS - A barrel-aged, 12.5% ABV Russian Imperial Stout with toasted cocoa nibs, vanilla beans, cinnamon bark and chipotle & smoked Serrano peppers.
• Yes Face Toasted O Face - Delicious stout with toasted almonds and toasted coconut.
Why is cask ale so special?
In the sealed cask (firkin), yeast produces soft, light carbonation and complex, mellow flavor components in the unpasteurized beer before settling into the belly of the cask. A serving tap is hammered through a spout on the front of the cask. Cask ale is natural, living, unfiltered, softly carbonated beer with nothing standing in the way of its elegant aromas and flavors. Come experience these casks at our April 13 Classic City Brew Fest in Athens, GA.
- Top Reasons Not to Miss the Classic City Brew Fest in Athens, GA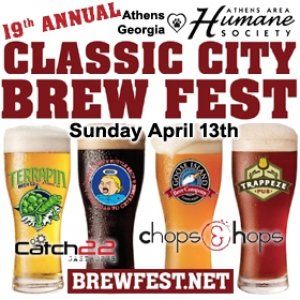 Sunday, April 13, 2014 - Athens, GA


TOP REASONS WHY NO BEER LOVER IN THE AREA SHOULD MISS THE CLASSIC CITY BREW FEST:
No crowds or long lines - just a fun, relaxed atmosphere.
Tickets are only $39.99 each.
A fantastic variety of rooms and venues in which to enjoy the 350+ world-class beers.
Awesome live music.
Tons of new seasonal craft beers and rare releases.
24 amazing cask ales - each is one-off and unique in terms of conditioning and special ingredients. The Cask Ale Pavilion alone is worth the ticket price!
A "Special Treats" table where The Beer Wench will be pouring three amazing ales: a rare, exceptional, oak-aged saison; the highest rated beer on the planet; and Founders KBS!
Meet beer celebrities and brewery reps.
Walk to Copper Creek and Trappeze Pub after the event for food and post-parties.
Voted one of the USA's top 10 beer festivals on BeerInfo.com and AmericasBestOnline.com!
Every ticket is a VIP ticket!
Proceeds benefit the Athens-Area Humane Society.
Get your tickets by clicking here!

Please help support the BrewFest and assist the Humane Society by clicking the link to the right and sharing the event listing with your friends on Facebook...

Classic City Brew Fest Sponsors: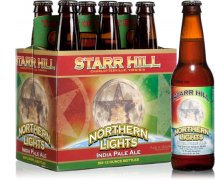 Starr Hill
NORTHERN LIGHTS

Brewer's Notes:
A classic American-style India Pale Ale, Northern Lights weighs in at 52 IBUs and 6.5% ABV. Characterized by its full-flavored bitterness and poignant citrus-floral aroma, a perfect blend of barley and hops make this a very balanced IPA. For the craft brew connoisseur, Northern Lights is a deliciously crafted piece of the heavens.
Recipe Information:
Malted Barley: Two Row, Caramel, Munich & Wheat

Kettle Hops: Cascade, Willamette & Columbus

Yeast: Ale Yeast
- Featured Links & Events

04/13/2014 - CLASSIC CITY BREW FEST. Foundry Park Inn & Melting Point, Athens, GA. Georgia's premier craft beer event with around 350 craft beers and 20+ one-off cask ales. Tickets on sale NOW!
04/16/2014 - Catch 22's first beer dinner: 13 beers, 6 courses, 2 breweries (Terrapin and New Belgium - with a Cigar City collaboration from each).
04/19/2014 - Georgia Craft Brewers Guild's Southeastern Craft Brewers' Symposium

.

04/24/2014 - Chops & Hops Beer Dinner, Watkinsville, GA. Check their website for details and reservations.
- Like Brewtopia Events on Facebook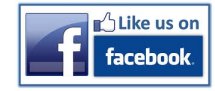 CLICK HERE and hit the Brewtopia Events "like" button on Facebook to see live photos and news posts as we sip, quaff and sniff craft beer around the world.
COMING UP...

Owen travels to the April Campaign for Real Ale Annual General Meeting in Scarborough, England to report on the state of cask ale in the UK.
Owen and The Beer Wench head to Seattle to scope out all the new craft beer hot-spots.