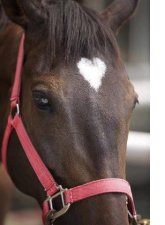 The Deepening - Advanced Level
September 20 & 21, 2014

Saturday and Sunday

10:00am to 5:00pm

Asheville, North Carolina

This workshop is ideal for anyone who wishes to deepen and broaden their intuitive abilities for animal communication as well as in all aspects of life.

What You Will Learn:

- Deepen your animal communication knowledge and experience.

- Learn to strengthen and trust your intuitive knowing.

- Explore a deeper spiritual connection with nature.

- Understand and shed misconceptions that can inhibit intuitive flow and expand your receptivity.

- Travel into realms often unnoticed by humans.

- Enhance your awareness and communion with all life and enjoy the beauty of this soulful connection.

Relax and connect in this small, supportive group environment at my home just outside of Asheville in the beautiful Blue Ridge Mountains of Western North Carolina.

We will do exercises, meditations, and discussions designed to help you become more grounded and centered; open your heart and deepen your connections; broaden your receptive channels; increase your telepathic abilities and awareness of animals and nature; feel energies as well as enhance your knowing of the information, guidance and telepathic messages that you receive.

Sign Up:

Cost: $250 for early registration by August 15; afterward $275. Space is limited so please contact me directly at 828-337-4686 or
rain@rainhummingbird.com
to indicate your interest in registering for this workshop.
Participation in this workshop requires a basic level of animal communication understanding and skill. Anyone who has taken my Learn To Communicate With Animals Workshop or mentored with me qualifies to participate in this workshop. Anyone who has taken a Basic Level Animal Communication Workshop with any other qualified animal communicator is also welcome to join. Others with interest, who have not taken an animal communication workshop, will be considered on an individual basis.

Directions and a list of what to bring will be provided after your registration is received.

What Folks Say About This Workshop:

"I feel a stronger sense of trust in my abilities…I absolutely got what I hoped for and so much more….Excellent exercises which really opened up the channels for communication as well as being great personal skills…Rain, you are very good at holding space and teaching with respect and consideration for where each of us is on the path." BA--Hendersonville, NC

"Thank you so much for the phenomenal weekend you hosted. The workshop was a wonderful experience. I appreciated the supportive environment and exercises. You did an excellent job of establishing a setting that felt safe and trustworthy. The smallness of the group helped in that regard, too. … [I discovered] that doing animal communication can enhance my life and cultivate my spirituality. I also appreciated the reverence for Nature that you modeled. It was a joy to learn from you and from the other participants…a delightful group…a remarkable workshop….I sincerely hope to see and learn from you again" C.C.-–Black Mountain, NC

"I enjoyed the workshop immensely… I received more confidence in my ability to communicate with animals and nature… being able to share that kind of energy with a group was a wonderful environment in which to learn… Your willingness to answer any and all questions made the experience that much more valuable and helpful." DG--Greensboro, NC

"The workshop was very informative, relaxing yet challenging - in just the right sort of way. [I received] more self-confidence, more trust in my intuition, more inner peace, clarity. I got what I had hoped within the first few hours…the rest was just bonus."

T.E.--Advance, NC