280 exclusive Articles by noted shamans
"Our dreams can help us heal by reconnecting us with aspects of ourselves that we have suppressed, or lost touch with. Below, I share a dream flow experience that was deeply healing for me personally." (Read more)
______________________________________________________________________
Preparing for The Entheogenic Experience
"Face yourself now to experience (entheogenic) bliss and clear consciousness later ...
Quite how I got here, I do not know. For the most part, I write about stuff that comes naturally to me. "
(Read more)
We welcome your original articles on any shamanic subject.



Interesting conversations on many shamanic topics, requests for help and healing etc.
Join the conversation, register today.
Monthly Free Phone Talking Stick Group with
Jan Engels-Smith
Click on banner to join in.
______________________________________________________________________________

"I've been doing a bunch of lurking here, reading some of the forum posts, and I've found the info very informative. Thanks to everyone who has taken the time to post your thoughts about becoming a shaman and everything that it entails

.
- From the

Talking Stick Forum"

-

Janis1973
"Hi, I'm new here. I did some searching on this subject but didnt find the specifics i need. About me: Ive practiced journeying and pagan style worship throughout most of my life but most rigorously over the last few years after being introduced to shamanism."
From our Talking Stick - Tiefling
****************************************************************************************************************

Become a member of the Talking Stick Forum

Special important note:
Due to a massive spam attack on our popular forum we ask you to

send us an email

after you subscribed and include the following information:
Username:
Must be between 3 and 20 chars long and use alphanumeric, space or -+_[] characters.
Password:
Must be between 6 and 100 characters.
W
e'll activate your acount manually.
Sorry for the inconvenience.
52 Shamanic Impact experiences -
Call for entries
"Welcome to New Orleans and welcome to Basic Shamanic workshop, my name is Dana, and I'll be your facilitator." I felt a little nervous as I never have been to a Shamanic workshop before. I heard some of people say, ,....
(Read More)
_______________________________________________
Have a shamanic event or activity not listed below?
post
it now!
Posting is $10 - We gets
about 25,000
hits from 173 countries

each month.
Support our community: cross-post our calendar on your personal blogs and websites.
EUROPE:

EUROPE:

"Thanks to shaman's Portal for the cruise of a life time that I found on your website, "The Maya Galactic Alignment". I also look for classes to attend."
"The International School of Shamanism has advertised through Shaman Portal for many years. Shaman Portal has been most advantageous to our students and the school www.shamanic-path.com. We have received many inquiries and students through Shaman Portal. With a heart of gratitude; we say thank you. AHO!"

- Don Thomas International School of Shamanism, Atlanta, Georgia-USA
"¡Qué sitio más impresionante e ingenioso! Qué bien el ver información que le ayuda a la gente en su jornada y su proceso de aprendizaje. Es interesante de cómo "las llamadas" lo guían a uno por senderos que nunca se hubieran imaginado." -- G. Andrew Tetz (From Shamanportal page on Facebook)

"Gracias. Ya tuve respuesta de uno de los anuncios en el portal chamanico, ¡así que se que funciona!" -- Daniel Stone, San Francisco

* * * * * * * * * * * * * * * * * * * * * * * * * * * * * * * * * * * * * * * * * * * * * * * *
Nuevos ofrecimientos chamánicos de todo el mundo para el 2012: Vean de cómo pueden aumentar su conocimiento y practica chamánica. Con mas de 85,000 visitantes de 168 países cada mes, hoy el Shaman Portal (Portal Chamanico) se esta convirtiendo rápidamente en el sitio del Internet más visitado.
Un Punto de Encuentro verdadero para la comunidad global chamánica. Anunciar su actividad solo cuesta $10. Acérquense.
Conecte su sitio a nuestras conexiones gratis haga clic en
FREE LINKS
- Envíe su enlace para nuestra sección de enlaces gratis -
FREE LINKS
Visit Sounds True to all your reading and listening on shamanism

Click on the banner above to find your:

* Spoken Word Audio * Music * Audio Learning * Courses Books * Interactive Learning Kits * Instructional DVDs
Award winning Film- The Scared Science
By Nicholas J. Polizzi

Eight people. Eight illnesses. One journey into the heart of the Amazon jungle. They went looking for alternatives to the modern medicines that failed them. What they found would change their lives forever.
To purchase this film click on the image on the left.
Help us create the largest treasure trove of shamanic knowledge. Share your blogs, articles, videos, links, and lectures. Participate in our Talking Stick Forum.
Wisdom Keeper

of the Month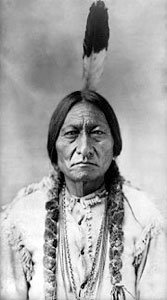 *****************************************

Book of the Month:

*****************************************

Film of the Month:

By Michael Harner -hosted by Jeffrey Mishlove.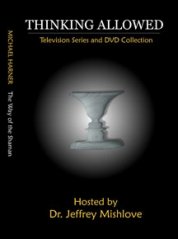 Become a Shaman Portal
Advertising
Sponsor and your work will be seen by
thousands
around the world every Month.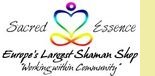 Become a ShamanPortal

Advertising
/Sponsor and your work will be seen on our website and this bi-weekly newsletter by over 100,000 every Month.
If you have a special offer for our readers, drop us a line for our considerations.