Last Thursday of the Month - Hospital Support Lunch. Thank you

Brickhouse Massage and Coffee Bar

! Thank you to our May, June, July, August, September lunch sponsor Panda Express (x2), Olive Garden, Sala Thai and Subway. Be sure to thank them when you stop in!
October 4 - Campin' it Up with ACCOIN

December 6 - Holiday Party - SAVE THE DATE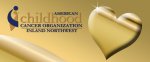 Remember - our Golden Heart Award Nominations can be made at any time throughout the year. Just drop a note to Denise in our office or email office@accoinlandnw.org and let us know you and/or your child's choice(s) and we can start tallying up for our 2015.
We know there are so many people doing great work and this award is a reflection of the entire staff.

2014 Family Support Night
Next Meeting
Parent Group's guest speaker:
Rose Black, is a Personal Success Coach and Certified EFT-Emotional Freedom Techniques Practitioner.
She is offering to teach a simple "Tapping" technique for eliminating painful or unwanted emotions.
The "Tapping" Technique is very simple and easy to learn. Using the fingertips to tap on certain points around your face, head and body, you can easily and quickly neutralize extreme negative emotions.
For our group session, we will keep it fun and simple. The best way to see how effective this works, is to try it on a food item, such as chocolate or something that you would like to stop craving or maybe obsessing over.
Rose will be bringing some items to "Tap" on, like chocolate or potato chips, but if there is something you want to bring from home, please feel free to do so.
Please RSVP to Denise Caldewell at dcaldwell@accoinlandnw.org
Needed: Young Adult Cancer Survivor of Childhood Cancer Who Would Like to Share Their Stories

From Stephanie Bauman, Ph.D.,
I am writing to tell you about a new research study about young adult survivors of childhood cancer. If you have completed treatment for childhood cancer and are 18-39 years of age you may be eligible for this study.

My name is Stephanie Bauman, Ph.D., and I am doing this study. I am an Associate Professor of Psychology at Washington State University Tri-Cities and the parent of a young adult survivor of childhood cancer. The purpose of this study is to learn what it is like to be a survivor especially in regard to education, work, and your sense of identity.

If you are eligible and decide to take part in this study, a consent form and a short questionnaire will be sent to you to complete and return. These can be filled out at home and take 10-15 minutes to do. Some of the questions are about your background and some of the questions are about being a survivor. (cont. ->)

Extending our Hand to New Families

We extend our hand and support to all families who have heard the words, "your child has cancer."
Washington New Diagnosis/Members:
Journey was diagnosed in September with ALL. Journey is 9 years old and is from Clarkston, WA.

Ana is 20 years old and was diagnosed with Ewing Sarcoma in September. Ana is from Kettle Falls, WA.

Annabelle was diagnosed with Neuroblastoma just before her 4th birthday. Annabelle is from Spokane, WA

Idaho New Diagnosis/Members:
Lane was diagnosed in August with Rhabdomyosarcoma. She is 4 years old and lives in Post Falls, ID.

Montana New Diagnosis/Members:
Franklin was diagnosed with Acute Lymphoblastic Leukemia in September. Franklin is 16 years old and lives in Plains, MT.

To these children/young adults and their families along with those who chose not to be listed, know that you are not alone.
For assistance, please stop by our office, call 509-474-2759 or 509-443-4162, or email: office@accoinlandnw.org
CAMPIN' IT UP WITH ACCOIN


Any questions and to obtain a registration form for future day camps, contact Marigold at (509) 928-3782 OR (509)993-0782 E-mails are welcome too at camp@accoinlandnw.org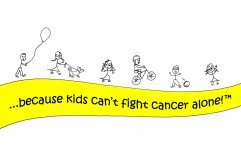 Input is Needed for an Important Survey from ACCO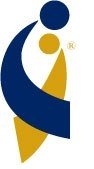 From our National Executive Director Ruth Hoffman:
The American Childhood Cancer Organization (ACCO) is grateful for your participation in previous surveys. ACCO families have provided feedback on important issues impacting the care of our nation's children being treated for cancer.
We are asking you once again to take approximately ten minutes of your time to complete the following survey. This survey is focused on symptoms experienced by your child as a result of his or her cancer diagnosis, and any associated symptom management that was received. Click Here for survey.
Your responses are critical to identifying potential gaps in services currently being provided, followed by the creation and expansion of programs to enhance the quality of care for our children with cancer and their families.

Thank you for your thoughtful participation in this important survey.


Our hearts and prayers go out to all families struggling with the loss of their child. Sadly, we have had five children pass away since our last family newsletter in June and one who passed in January. Two families have requested not to be personally identified.
Please keep these families in your hearts during the difficult days ahead.
Zachary Haines passed in January. He was diagnosed with a DIPG (brain tumor) in 2012. Zachary was 11 years old.

Alicia Ponce-Myers passed away this past July. She was diagnosed with Acute Lymphoblastic Leukemia in July of 2011. She was 15 years old.

Lupita Medina also passed away in July. She was diagnosed with Ewings Sarcoma in 2013. She was 19 years old.

Sheldon Maul was diagnosed with Osteosarcoma in 2013. He passed away in August at the age of 20.

We also lost a 16 year old boy to Glioblastoma (brain tumor) and a 7 year old girl to Rhabdomyosarcoma.

MARK YOU CALENDAR: November 1, 2014 - Seminar for Bereaved Parents. As we head into another holiday season, bereaved parents can sometimes feel out of step. We will be meeting at Ross Point. Our co-facilitators are Donna Hanschu and Mary Anne Ruddis. Donna Hanschu is certified in Thanatology: Death, Dying & Bereavement with emphasis in interpersonal communications, psychology, and death studies. She has worked with families of the terminally ill, children, and teenagers. Mary Anne is the Executive Director with American Childhood Cancer Organization Inland Northwest.

Both Donna and Mary Anne have had considerable personal experience with loss. That combined experience inspires freedom of expression from those attending the seminar.

Although we do not charge our members for our services, we do require an RSVP. Please email: mruddis@accoinlandnw.org to reserve your place. Invitations will be coming soon.

We have also expanded the seminar to include parents who have lost a child from other than cancer for a nominal fee of $35. If you know someone who could benefit from our seminar, please feel free to share this information.

Are you having a fundraiser for your family? Do you have any special news you would like to share? Send an email to office@accoinlandnw.org and we'll help spread the word.

Fred Meyer Community Benefits


Sign up for the Community Rewards program by linking your Fred Meyer Rewards Card to American Childhood Cancer Organization Inland Northwest at
www.fredmeyer.com/communityrewards

.
You can search for us by our name or by our non-profit number 93515

Continued: Needed Young Adult Cancer Survivor of Childhood Cancer Who Would Like to Share Their Stories

If you are eligible and decide to take part in this study, you also will be asked to schedule a time to be interviewed by me. This interview can be done by phone or in person. If you decide to do it by phone, I will call you at a phone number you provide for that purpose. If you choose to do it in person, we will arrange a time for the interview to take place at either the office of the American Childhood Cancer Society Inland Northwest in Spokane, WA or my office at Washington State University Tri-Cities in Richland, WA. The interview questions are about your plans for your education and work. There are also questions about what it is like to be a survivor. The interview will take 30 minutes to 1 hour of your time.

Besides a possible increase in your own understanding of what it means to you to be a survivor, there is no direct benefit to you for participating in this study. The results of this research will be used to learn more about issues which young adults with a history of childhood cancer face in regard to education, employment and identity. In the future, this information may help educators and health care professionals to better meet the needs of other young adult survivors of childhood cancer. If you decide to participate in the study, you will receive a $20.00 gift card to Barnes and Noble to compensate you for your time.

If you think you might like to participate in this study, please contact me. If you would like to call or text me, my number is 509-205-1642. If you would like to e-mail me, my e-mail address is
sbauman@tricity.wsu.edu
Thank you for considering participation in this study. If you have any questions about this study, please do not hesitate to contact me by phone or e-mail. I would be happy to talk to you about the study.