Security practitioners from nine locations completed the Asia-Pacific Orientation Course (APOC 14-2) Sep. 12 at the

Asia-Pacific Center for Security Studies

(APCSS). One hundred forty-one military and civilian Fellows attended the five-day course led by international faculty. The course enhanced attendees' knowledge of critical socio-economic, military, political and cultural issues impacting the region's evolving security relationships. Read more

here

or see additional photos

here.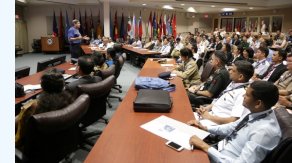 The Asia-Pacific Center for Security Studies staff welcomed 109 Fellows from 34 locations to the Advanced Security Cooperation Course (ASC) Sep. 25. The ASC, in session through Oct. 29, is designed to advance knowledge, skills and networks related to multilateral security cooperation in the Asia-Pacific Region among mid-career security practitioners.
Click

here

to see more photos.
APCSS signs MOU with Korean National Defense University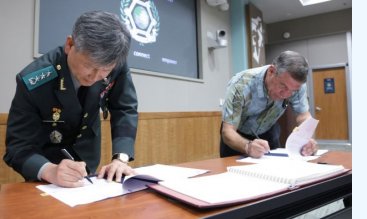 On Sep. 2, Asia-Pacific Center for Security Studies Director Lt. Gen. (Ret.) Daniel Leaf and Korea National Defense University President Lt. Gen. Park Sam Deuk signed a Memorandum of Understanding to improve cooperation between the two organizations. The intent of the Memorandum is to advance security cooperation in the Asia-Pacific region. Read more here.
APCSS director approved for two-year extension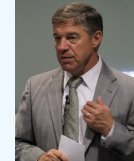 Retired U.S. Air Force Lt. Gen. Dan "Fig" Leaf will continue to serve as the Director of the Asia-Pacific Center for Security Studies through January 2017 after recently being approved for an extension.
In a memo to Center staff he stated: "I'm honored to have another two years to work with all of you, changing the world as we go."
Leaf has served as Director of APCSS, a U.S. Department of Defense executive education institute that addresses regional and global security issues, since January 2012. The two-year extension was approved by the Office of the Under Secretary of Defense for Policy with concurrence from U.S. Pacific Command and the Defense Security Cooperation Agency. Read more

here

.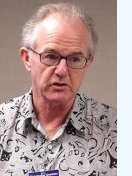 Dr. Christopher Snedden
Snedden addressed armed forces representatives from 32 Asia-Pacific countries during the Pacific Armies Management Seminar (PAMS) Sep. 14-17 in Dhaka, Bangladesh. The seminar is a multinational military seminar that facilitates exchange of views between regional, senior-level ground force officers. Snedden advised attendees that ground forces should articulate their relevance in a modern security environment in which maritime and air forces capture the spotlight. He recommended regional ground forces collaborate in operations via constructive coalitions. For more details, go to

"

Remain relevant: US expert to Asia-Pacific land forces

."

To view background information link here.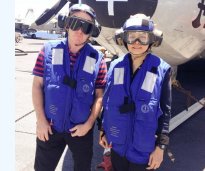 Snedden and Dr. Ginny Watson
Snedden and Watson got underway with the USS Carl Vinson (CVN 70) in San Diego Aug. 21-30 as part of the Regional Security Education Program. During the eight-day underway period, they delivered lectures to select crewmembers as subject matter experts on four subject areas: China/South China Sea; Southeast Asia/Philippines; South Asia; and, the Middle East/Southwest Asia. Watson was responsible for the first four topics; Dr Snedden for the South Asia topics. They were then catapulted off the carrier on a C2 Greyhound (COD) and returned to Oahu. Link here for more photos.

Dr. Christopher Harmon
Harmon, an expert in global terrorism, recently joined the staff of the Asia-Pacific Center for Security Studies as a professor. As part of the faculty, Harmon will deliver lectures and guide discussions for international Fellows taking part in the Center's many education programs. See the complete story at "

Global terrorism expert joins APCSS facility."
New Military Faculty Members
The APCSS recently welcomed three military officers as new members of its academic faculty. They are Army War College Fellows Col. Todd Fish and Lt. Col. Kenneth Lawrence, and the first U.S. Special Operations Command Fellow, Lt. Col. Benjamin Hwang. All are serving one-year tours with the APCSS to expand their strategic-level knowledge of issues impacting the security environment in the Asia-Pacific region and the world. For the complete story and photos, link

here

.
APCSS Alumnus Mitchell Gildea (APOC 11-2) authored the latest Occasional Paper published by the Asia-Pacific Center for Security Studies.

"State Water Resource Competition and the Resulting Consequences of Diminished Water Supply"

looks at state competition and conflict over diminishing water resources in the Asia-Pacific region. Originally produced as a masters program thesis, the paper directly compares the Indus and Mekong regions, showing the relational challenges and successes of the riparian countries involved and the role of China as an upstream water partner.

Amanda Lamothe-Cadet served as a Regional Security Studies Intern in the summer of 2014 and recently completed a paper entitled "

A Relationship of Convenience: The Russo-Chinese Strategic Partnership

" as part of the APCSS Alumni Perspectives program. In this paper, she discusses how Russia and China have developed a rather unique strategic partnership, largely predicated upon deepening their economic ties and criticizing the West, as well as underlying issues that may complicate this relationship.
Victoria, BC, Canada

Oct. 6-9
Biosecurity in Southeast Asia
Sep 12: Candy Green, Deputy Chief of Mission, U.S. Embassy, Wellington, N.Z.

Sep 16: Jacob Hamstra, Policy Advisor, New Zealand Consulate General Office, Honolulu

Sep 19: Jim Dorian, International Energy Economist, CIA Center on Climate Change and National Security.

Sep. 24: John Wood, Director, Pacific Outreach (J9), U.S. Pacific Command.

Sep 25: Colleen Laughlin, Office of Assistant Secretary of Defense Asian and Pacific Security Affairs.

Sep 29: Jennifer Spande, Deputy Counselor, U.S. Embassy, Kuala Lumpur.

Our latest edition of Currents magazine is available

here

.
If you have a new email please update your subscription to ensure you are getting the latest APCSS updates. Mahalo.
If you have any questions please contact the editor at markovinovicm@apcss.org

You can find past issues of the APCSS Activities Report online

here

.
Previous editions of Currents magazine is available at:
| | | |
| --- | --- | --- |
| | | |
| | | |