GBF Presents David Baldacci on Dec. 2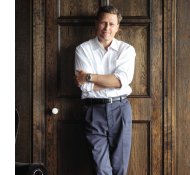 Join the Gaithersburg Book Festival in welcoming best-selling author David Baldacci as he talks about his forthcoming book, "The Escape" (November 2014) with Bethanne Patrick from The Washingtonian, on Tuesday, December 2, from 7 p.m. to 9 p.m. at the Gaithersburg Public Library.
This event is free, but seating is limited and first come, first served. Doors open at 6:15 p.m.
Baldacci has published 28 novels for adults and four for children; all have been national and international best-sellers. His novels have been translated into more than 45 languages and sold in more than 80 countries, with more than 110 million copies in print worldwide.
While David is involved with several philanthropic organizations, his greatest efforts are dedicated to his family's Wish You Well Foundation®, which supports family and adult literacy in the United States by fostering and promoting the development and expansion of literacy and educational programs. As part of his Wish You Well Foundation activities, David invites attendees to bring and donate books to the Feeding Body & Mind initiative, which collects donated books and distributes them to local food banks.
Politics & Prose Bookstore will be onsite selling copies of "The Escape" at this event.
H.S. Short Story Contest Launches New Format for 2015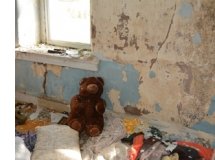 The GBF is shaking things up with a new format for its fifth annual short story contest for Washington, D.C., area high school students
Instead of being guided by opening lines, high school students entering the 2015 short story contest will be taking inspiration from their peers. More specifically, submissions for the writing contest will draw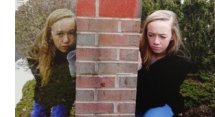 their story lines from photographs taken by three Montgomery County Public School (MCPS) high school students: Bob Herbert from Rockville High School, Lauren Levy from Northwest High School and Bill Wu from Winston Churchill High School.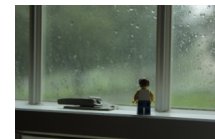 Members of the Gaithersburg Book Festival Committee reviewed more than 100 photographs, drawings and paintings that MCPS high school students submitted for the 2014 Johns Hopkins University Montgomery County Campus annual art show, and selected three works of art to serve as inspiration for the 2015 festival short story contest.
To participate in the short story contest, individuals must be enrolled in grades 9-12 at a public or private school, or in a homeschool program, for the 2014-15 school year, and reside in Maryland, Virginia or the District of Columbia. Stories must be no longer than 1,000 words and must be inspired by one of the three photographs posted on the Gaithersburg Book Festival website.
Stories must be submitted as a Word document to writingcontest@gaithersburgbookfestival.org by midnight ET on February 20, 2015. Up to 12 stories will be selected as finalists and posted on the Gaithersburg Book Festival website prior to the Book Festival.
The first-, second- and third-place winners will be announced at the Festival on Saturday, May 16, 2015, and will be awarded $100, $50 and $25 gift certificates, respectively, courtesy of the Johns Hopkins University Montgomery County Campus.
The three photographs, plus complete contest rules can be found on the Gaithersburg Book Festival website.
And So We Begin Announcing
Our Featured Authors for 2015
While everyone else was on vacation this summer, the GBF's author recruitment team was hard at work issuing invitations to best-selling and award-winning authors to participate in the 6th Annual Gaithersburg Book Festival, which takes place May 16, 2015.
Here's a look at those authors who we've already confirmed.

~Children and Young Adults~
Jorge Aguirre is a Colombian-American from Columbus, Ohio, and the author of "Giants Beware!" His next book in the Chronicles of Claudette series, "Dragons Beware!," will be out in May 2015. Jorge has written for everything from the most popular children's shows to documentaries about Romanian exorcisms. He lives on the East Coast.

Jessica Day George is the author of "Tuesdays at the Castle" and the New York Times best seller "Wednesdays in the Tower," as well as the Twelve Dancing Princesses series and Dragon Slippers series. Her newest book is "Thursdays with the Crown." Originally from Idaho, she studied at Brigham Young University and has been a movie store clerk, a book seller and a school office lady before becoming a writer. Jessica lives in Salt Lake City, Utah, with her husband, their three young children and a five-pound Maltese named Pippin, who often makes cameo appearances in her books.

Gareth Hinds is the creator of several critically-acclaimed graphic novels based on literary classics – most recently "Romeo & Juliet," which Kirkus Reviews called "a stunning visual reading," and "The Odyssey," which received four-starred reviews and was on numerous "best of" lists. His next literary classic graphic novel is "Macbeth," which will be published in February 2015. Gareth's books can be found in bookstores and English classrooms across the country, and his illustrations have appeared in such diverse venues as the Society of Illustrators, the New York Historical Society and more than a dozen published video games.

Phyllis Reynolds Naylor is the author of more than 140 books for both children and adults, including Newbery-award winner "Shiloh" and the popular Alice series about a girl growing up in Silver Spring, Md. Her latest book in the Alice series is "Now I'll Tell You Everything." Phyllis writes serious and coming-of-age novels, as well as humor, mystery, fantasy, suspense, animal stories, gothic horror and adventure. She will be speaking about what it is like to say goodbye to a girl who has taken up six months of Phyllis' life for each of the past 28 years, and what is coming next. Phyllis has lived in the Washington, D.C., metropolitan area since 1958.

Dave Roman is the author of several graphic novels including "Astronaut Academy: Re-entry" and "Astronaut Academy: Zero Gravity," as well as "Teen Boat!" and "Agnes Quill: An Anthology of Mystery." He has contributed stories to "Explorer: The Mystery Boxes" and "Nursery Rhyme Comics," and is the co-author of two New York Times best-selling graphic novels, "X-Men: Misfits" and "The Last Airbender: Zuko's Story." Dave is a graduate of the School of Visual Arts and worked as a comics editor for the groundbreaking Nickelodeon Magazine from 1998 to 2009. He lives in Astoria, N.Y., with his wife, fellow comic artist Raina Telgemeier.

Nancy Shaw is the author of "Sheep in a Jeep," "Sheep Go To Sleep" and six other sheep adventures, as well as "Elena's Story," inspired by a visit to Guatemala. Nancy grew up as an avid reader. Playing word games on family car trips got her into the rhyming habit. She went on to study English literature at the University of Michigan and Harvard University. Her books have received many accolades and been on many recommended reading lists, including Parents magazine Best Kids' Books of the Year, School Library Journal Best Books of the Year and Horn Book Fanfare.

Deborah Wiles is the author of National Book Award finalist "Each Little Bird That Sings," as well as "Love," "Ruby Lavender" and "The Aurora County All-Stars." Deborah's newest project is called "The Sixties Trilogy: Three Novels of the 1960s for Young Readers." Book one, "Countdown," was published in May 2010 and the second, "Revolution," was published in May 2014 and has been longlisted for the 2014 National Book Award for Young People's Literature. Her work has received the Ezra Jack Keats New Writer Award, the PEN/Phyllis Reynolds Naylor Working Writer Fellowship and the E.B. White Read-Aloud Award. She has taught writing workshops to thousands of children and teachers all across the country. Deborah lives in Atlanta, Ga., where she grows the world's most beautiful zinnias, climbs Stone Mountain and avoids the Atlanta traffic.

Jeffery Deaver is an international bestselling author of more than 30 novels, three collections of short stories and a non-fiction law book. His books are sold in 150 countries and have been translated into 25 languages. His first novel featuring Lincoln Rhyme, "The Bone Collector," was made into a major motion picture starring Denzel Washington and Angelina Jolie. His latest novel, "The Skin Collector," also features NYPD detective Lincoln Rhyme. He's received or been shortlisted for a number of awards around the world. A former journalist, folksinger and attorney, he was born outside of Chicago and has a bachelor of journalism degree from the University of Missouri and a law degree from Fordham University. He currently resides in North Carolina.

Sarah McCoy is the New York Times, USA Today and international best-selling author of the novels "The Baker's Daughter," a 2012 Goodreads Choice Award Nominee, and "The Time It Snowed In Puerto Rico" and of "The Branch of Hazel: a novella," which can be found in the anthology, "Grand Central." Her next novel, "The Mapmaker's Children," is due out in May 2015. Sarah's work has been featured in Real Simple, The Millions, Your Health Monthly and other publications. She has taught English writing at Old Dominion University and at the University of Texas at El Paso. She calls Virginia home, but presently lives with her husband, an Army physician, and their dog, Gilbert, in El Paso, Texas.

Sarah Pekkanen is the international best-selling author of "Catching Air," "The Opposite of Me," "Skipping a Beat," "These Girls" and "The Best of Us," as well as a series of linked short stories for eReaders. Her work has been published in numerous magazines and newspapers. She lives with her family, including a rescue dog and cat, in Chevy Chase, Md.
6th Annual Gaithersburg Book

Festival

____

Saturday

May 16, 2015

____

On the Grounds of

City Hall in

Olde Towne Gaithersburg, Md.

~Partners ~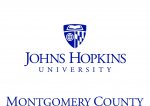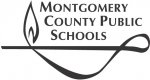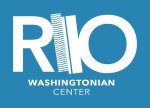 Want to be one of the first to know about

the latest news from the Gaithersburg Book Festival and our featured authors?
Pass Along the GBF Newsletter
Share the GBF News with your friends, family and book club members so they can see what we're up to for 2015.
Simply click the "Send to a Friend" button at the top of the newsletter to pass along this issue.
Subscriber contact information will be used solely for the newsletter and will not be shared or sold to other parties.