Reminder: Dec. 2 Event Featuring David Baldacci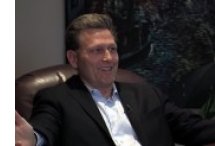 Join the Gaithersburg Book Festival in welcoming best-selling author David Baldacci as he talks about his forthcoming book, "The Escape" (out this month) with Bethanne Patrick from The Washingtonian, on Tuesday, December 2, from 7 p.m. to 9 p.m. at the Gaithersburg Public Library.
This event is free, but seating is limited and first come, first served. Doors open at 6:15 p.m.
Hear more from Baldacci in these videos, courtesy of Montgomery Community Media.
Baldacci has published 28 novels for adults and four for children; all have been national and international best-sellers. His novels have been translated into more than 45 languages and sold in more than 80 countries, with more than 110 million copies in print worldwide.
While David is involved with several philanthropic organizations, his greatest efforts are dedicated to his family's Wish You Well Foundation®, which supports family and adult literacy in the United States by fostering and promoting the development and expansion of literacy and educational programs. As part of his Wish You Well Foundation activities, David invites attendees to bring and donate books to the Feeding Body & Mind initiative, which collects donated books and distributes them to local food banks. Read more about these efforts in the GBF Blog.
Politics & Prose Bookstore will be onsite selling copies of "The Escape" at this event.
Authors, Vendors Invited to Showcase Literary Wares at Festival
If you've got something (literary) to sell, we've got buyers! Whether you're an author, poet, publisher, artist, literary nonprofit or owner of a business that relates to reading or the book industry, the sixth annual Gaithersburg Book Festival is an ideal venue to showcase your offerings.
With tens of thousands of visitors and more than 100 award-winning and best-selling authors expected to converge at the grounds of City Hall on Saturday, May 16, the Festival will offer an excellent opportunity to capture the attention of book lovers and avid readers of all ages. Growing in attendance each year, the Festival attracts literary-minded individuals from around the Washington, D.C., metropolitan area and many states around the country.
"The Gaithersburg Book Festival has become absolutely the best venue for authors and readers throughout D.C., Maryland and Virginia," said E.A. Aymar, an author who presented and exhibited at the 2014 Gaithersburg Book Festival. "The staff is excellent, the marketing top-notch and the experience memorable. I hope to continue attending the festival in years to come."
~Literary Vendors~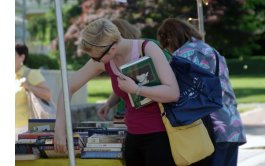 Literary Vendor spaces – which include a 10' x 10' canopy, one 6-foot table and two chairs – are available throughout the Festival grounds. Vendors are responsible for bringing their own table covering and decorative materials, and must operate only within their assigned space. The cost for Literary Vendors ranges from $100 to $175. Vendor acceptance will be dependent upon literary applicability, the quality and engagement level of the activities offered, and amount of spaces available.
~Hall of Exhibiting Authors~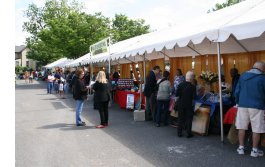 For authors, the Festival will host a Hall of Exhibiting Authors, a large tented main attraction where authors can sell their books. Authors who sign up to exhibit will be provided with a 10' x 10' space, one 6-foot table and two chairs. Authors must bring their own table covering and are encouraged to supply décor, backdrops, drapes, displays, popups and other signage to attract festivalgoers to their space. The cost for a space within the Hall of Exhibiting Authors is $100. Author space is available on a first-come, first-served basis.
To receive published exhibitor and vendor rates, applications must be submitted by Monday, March 16. Applications will be accepted until 5 p.m. Eastern time on April 3, 2015; however, applications submitted between March 16 and April 3 will incur and must include a $25 late fee. Applications for both of these exhibiting opportunities are available on the Exhibit page of the Festival website.
Dragons, Tacos and Sports, Oh My!: Featured in the Children's Village
Dragons, tacos and sports may not seem to have a lot in common - unless you're attending the 2015 Gaithersburg Book Festival. These are among the topics that a host of interesting and fun children's and young adult authors will talk about in the Children's Village. Those authors who have already stepped up to the plate and said they'd join us in May include:

Fred Bowen is the author of 20 action-packed books for kids, including his most recent, "Double Reverse." He also has written a weekly sports column for kids in The Washington Post since 2000. Fred earned a degree in history from the University of Pennsylvania and a law degree from George Washington University. He was a lawyer for 30 years before retiring to become a full-time children's author. Fred lives in Silver Spring, Md., with his wife Peggy Jackson.

George O'Connor is a New York Times best-selling author and illustrator of the Olympians series, as well as graphic novels such as "Journey into Mohawk Country" and "Ball Peen Hammer." In addition to his graphic novel career, George has published several children's picture books. He lives in Brooklyn, N.Y.

Adam Rubin is a New York Times best-selling author of half a dozen children's stories, including "Dragons Love Tacos," "Secret Pizza Party," "Big Bad Bubble" and the Darn Squirrels Trilogy. He lives in New York City, went to school at Washington University in St. Louis and spent his "formative" years in Chicago. Adam's interests include puzzles, camping, magic tricks, improv comedy, 3D printing, fine dining and cartoons.

Robert Sabuda is one of the most innovative and inventive children's book creators and is known worldwide for his amazing pop-up paper engineering. His books include "Alice's Adventures in Wonderland," "The Wonderful Wizard of Oz," "The Twelve Days of Christmas," "The Night Before Christmas," "The Winter's Tale," "Peter Pan" and "Beauty and the Beast," to name but a few. They have garnered numerous awards and have made The New York Times best-seller lists on many occasions. His newest book is "The Dragon and the Knight." Robert lives in New York City.

Daniel Salmieri grew up in Brooklyn, N.Y., making pictures of fighter jets, Ninja Turtles and the 1990's Knicks Roster. He has illustrated eight picture books, including a New York Times best-seller and Notable Book, and has won several awards, including the Borders Original Voices Award and the NAIBA 2013 Book of the Year Award.
City Offers Write-In Space for National Novel Writing Month
November, otherwise known as National Novel Writing Month (or nanowrimo), is now upon us. This year, GBF and the Gaithersburg Community Museum are offering write-in space in the Train Station on Saturdays from 8 a.m.-3 p.m. to area participants. If you need a change of scene to get those creative juices flowing, we just might be the place for you!
For those of you who haven't heard of nanowrimo, it's a month long challenge to write a novel, 50,000 words for adults and something less for young writers. Nanowrimo brings out the writer in all of us and by the end of the month, you have created something many of us thought we never could: a novel!
6th Annual Gaithersburg Book

Festival

____

Saturday

May 16, 2015

____

On the Grounds of

City Hall in

Olde Towne Gaithersburg, Md.

Featured Author Application Now Online
If you are an author who will be publishing a book in the coming year, and it will be out by May 2015, we invite you to
apply
to present at the sixth annual Gaithersburg Book Festival. If selected, you could present individually, be paired with other featured authors, or be featured in a panel discussion.
Download the application, and submit by no later than January 15, 2015.
~Partners ~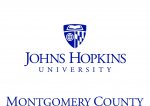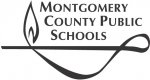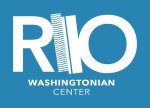 Want to be one of the first to know about

the latest news from the Gaithersburg Book Festival and our featured authors?
Share the GBF News with your friends, family and book club members so they can see what we're up to for 2015.
Simply click the "Send to a Friend" button at the top of the newsletter to pass along this issue.
Subscriber contact information will be used solely for the newsletter and will not be shared or sold to other parties.