Follow our craft beer adventures...
- Thanksgiving Food & Beer Pairings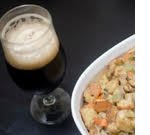 All About Beer Magazine editor John Holl offers recommendations for Thanksgiving beer and food pairings and shares a recipe for Wild Mushroom and Edmund Fitzgerald Porter Stuffing.
- Owen's Report on International Cask Ale Collaborations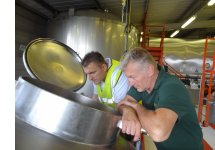 Located in the English town of Leicester, the Everards Brewery cranks out a fine range of traditional British ales. Why was a brewer from Athens, Georgia stressing out the Everards blokes last August by making a clone of Terrapin Rye Pale Ale on the Everards system? It was all part of an elaborate scheme by the United Kingdom's immense chain of Wetherspoon pubs to bring over U.S. brewing celebrities to formulate cask clones of popular American beers at breweries around England.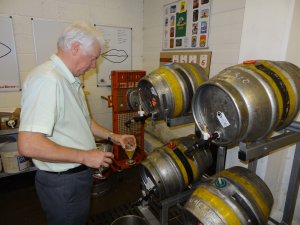 - Tickets to our Atlanta Cask Ale Tasting make the perfect holiday gift for the beer lover in your life!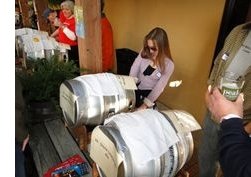 11th Annual
Saturday, January 24, 2015

Five Seasons Brewing & Taco Mac Prado

Sandy Springs, GA

No other event in the Southeast offers such an extensive and impressive selection of delicious cask ales!
- Sample almost 40 rare, cask-conditioned real ales from the USA & UK!
- Experience one of the Southeast's most highly regarded craft beer events!
- Take home a souvenir glass from brewery sponsor Monday Night Brewing.
- Delectable food from 5 Seasons and Taco Mac will be on sale for 10% off for attendees!
- Vote for "People's Choice" award!
- A portion of the proceeds benefit the Atlanta Humane Society.
- Tickets will sell out, so get yours today!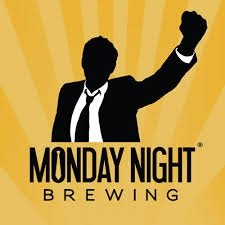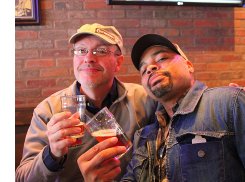 20th Anniversary
Sunday, April 12, 2015

The Graduate Hotel & Foundry Music Hall

Athens, GA

Sample from almost 350 of the greatest and most exclusive craft beers from around the world, check out our "special treats" tables, experience the cask ale pavilion with 20+ rare, one-off real ales, and hear live music from Matuto at one of the Southeast's longest-running and most enjoyable beer festivals! A benefit for the Athens-Area Humane Society.

If you thought the surprise, rare beers at last year's Classic City Brew Fest were amazing, wait until you see what we have in store this time!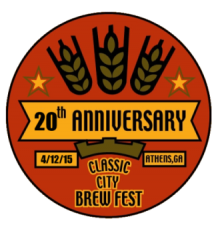 BREWFEST SPONSORS: Terrapin Beer Company, Five Points Bottle Shops, Trappeze Pub, Chops & Hops, Catch 22 Gastropub, Goose Island and Brewtopia Events LLC.
- Nuremberg Pub Photo Album
Owen Ogletree recently spent a weekend in the old town of Nuremberg, Germany checking out the beer culture, taverns and breweries. CLICK HERE to view his photos from the journey.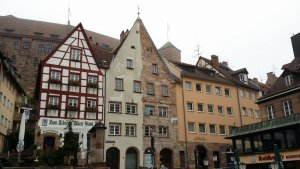 - 2014 Great British Beer Festival BEERS TASTED
Ranking very near the top of Owen's "beer nirvana" list is the sublime joy of a fresh, well-maintained, cask-conditioned ale. USE THIS LINK to see the list of cask ales sampled by Owen Ogletree, Thel Melton and Spike Buckowski at the 2014 Great British Beer Festival in London!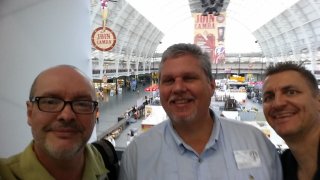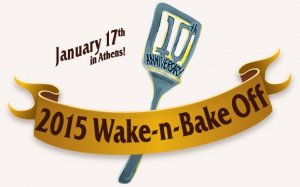 Terrapin Beer Company hosts New Belgium's master brewer Peter Brouckaert in early December for an exciting, Belgian-themed collaboration ale. Talented home bakers are wanted to enter Terrapin's annual Wake-n-Bake Off - to be held in Athens at The Graduate Hotel on January 17. This winter, also look for Side Project 24: Turtleneck Gingerbread Winter Warmer - the winner of the brewery's annual employee homebrew challenge.

Terrapin's impressive lineup of forthcoming brews also includes French Toasted Wake-n-Bake and a new imperial IPA called Hop Selection. Terrapin's Dustin Watts explains, "Every year our brewer Spike Buckowski will head to the hop farms in Yakima Valley to find a new and exciting hop to put in our ever-changing Hop Selection. In 2015, the hop will be Ella Centennial."

- Sip Into Your Second Self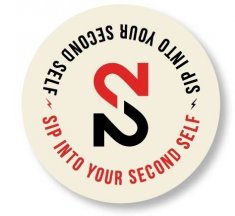 The opening lineup of Atlanta's fledgling Second Self Beer Company consists of Thai Wheat (a spicy American wheat beer with fresh lemongrass and ginger), Red Hop Rye (a hoppy, citrusy brew with spicy rye notes), LIPA (an aromatic, lighter-bodied version of an American IPA) and Second Self Saison (a traditional, dry, delicate example of the classic Belgian style).
- From Marietta's Craft Beer Factory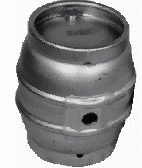 Guest Beer Blog from The Craft Beer Factory's Richard Heaver...
Is cask-conditioned beer important to the US beer drinker?
On my return to the US from the UK in 1983, I thought I had landed in light lager hell. After 31 years, I am now counting my blessings as the US craft beer market has made some dramatic changes, with so many great beers to choose from.

I'm now beginning to consider the question of cask conditioned beer and how important is it to the US craft beer drinker. There is a unique difference in the palette of the UK and US beer drinker. As an original member of the UK's Campaign for Real Ale (CAMRA), our quest was to seek cask conditioned beer in the UK, aided by CAMRA's Good Beer Guide. To CAMRA members, kegged beer varieties were passé in the UK, but not so for the US beer drinker. From a US consumer's perspective, I still believe that there needs to be a great deal more education about the benefits of cask -- like better flavor and lower carbonation. From a retailer's perspective, I see a need for better education on how to keep the beer properly and utilize various methods of preserving the beer. From a brewers perspective, it is often a challenge to do small batches of cask conditioned beer, but if cask is to grow, more brewers need to reconsider how they can bring this product to the market.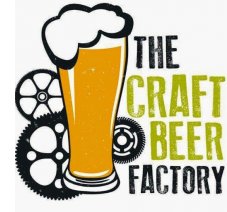 At The Craft Beer Factory in Marietta, GA we have gone out of our way to work with the consumer and the brewer to enable consistent education and supplies of cask conditioned beer. As a beer purist, I really would like to see cask becoming more popular in the USA. If you would like more information about our cask offerings, please contact 404-632-3369. To sign up for our free focus groups, please email jeremy@thecraftbeerfactory.com to make a reservation.
- Featured Links & Events

11/26/2014 - Head to Atlanta's Porter Beer Bar the night before Thanksgiving for an epic barrel-aged beer tap takeover.
12/03/2014 - COPPER CREEK cask tapping. Athens, GA.
12/06/2014 - ATLANTA STRONG BEER FEST at Wrecking Bar. Website.
01/24/2015 - ATLANTA CASK ALE TASTING. 5 Seasons Brewing & Taco Mac Prado. Click here for tickets!
04/12/2015 - 20th Anniversary CLASSIC CITY BREW FEST. Athens, GA. Click here for tickets!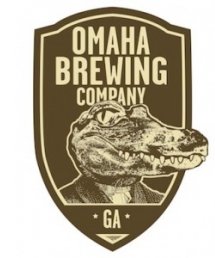 Look for Omaha Brewing's General's Select Barrel Aged Stout at the Wrecking Bar Strong Beer Fest on December 6 in Atlanta. "General's Select is our imperial stout aged in Jack Daniel's barrels for several months," notes Omaha's Rob Lee. "On January 24, we'll also be part of the Atlanta Cask Ale Tasting with an extra special real ale. We've expanded tremendously in the last few months, reaching approximately 16 accounts in the Columbus area and one account in Valdosta with roughly 45 taps total. We made our Insta-Gator Kolsch a seasonal beer, and just debuted our seasonal Like No Udder milk stout."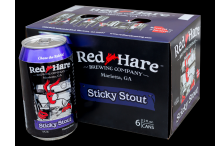 Red Hare
Sticky Stout

From the bunnies at Red Hare...
Style: Oatmeal Stout
Availability: Winter Seasonal (draft & cans)
ABV: 6.5%
IBUs: 17
Dark roasted malts produce a rich dark color and hints of chocolate and coffee. The addition of oats balances these flavors and provides a smooth, full body, light sweetness, and a sticky, creamy mouth-feel.
Pairing Suggestions: Sticky Stout's bold flavor stands up to game and grilled meats, while its sweetness complements chocolate, caramel, and berries.
- New Resource for Pubs & Breweries

Pub Services – ExpenseBite
is a completely mobile, cloud-based technology backed by a team of hospitality procurement professionals. The technology application allows your staff to order from all of their food, alcohol, equipment, and consumable vendors from one application. This app reduces the inventory and ordering process-times by 80%, and with a team of procurement reps working in the background you can be sure you are getting the best product for the absolute best price on all of your products. The system also tracks all of these orders allowing you to view real-time what your site(s) ordering trends are, while also giving you insights into what other vendors are charging for products you use.
Brewery – ExpenseBite
is a technology platform that helps hospitality professionals monitor and place their product orders, including alcohol. This ordering information can allow your sales team to pinpoint their efforts on those establishments that are heavy craft consumers, but may not have heard of your products yet. This visibility stretches across all distributors they use, so you no longer have just one avenue for reporting. Behind this technology which reduces processing times by 80%, is a team of procurement professionals that are skilled at creating economies of scale and making sure our clients have the best product at the best price. This includes grains, hops, and cleaning supplies for breweries.
- Like Brewtopia Events on Facebook & Follow on Twitter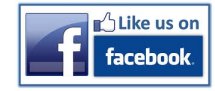 CLICK HERE and hit the Brewtopia Events "like" button on Facebook to see live photos and news posts as we sip, quaff and sniff craft beer around the world.

Also follow Brewtopia Events on Twitter.
COMING UP....

Owen and The Beer Wench journey to Cape Town, South Africa to explore the city's exploding craft beer culture.