'Tis the Season for Giving …
While you're doing your holiday shopping this month, pick up a little something extra to support children and families in need in the community.
"Our mission is to promote reading and literacy and foster a generation of young readers," said Jud Ashman, Festival chair and mayor of the City of Gaithersburg. "There's no better way to do that than to get good books into the hands of kids."
Participation is easy. Just bring a new children's book to Hand and Stone (217 Kentlands Blvd, Suite 2D, Gaithersburg, MD – between Giant Food and Kmart) between now and January 1. Hand and Stone will deliver the books to the Gaithersburg Book Festival committee, which is working with the City of Gaithersburg Holiday Giving program and Stephanie Brant, principal at Gaithersburg Elementary School, to ensure the books get distributed to Gaithersburg community families in need.
"Learning to read is key to the development of our future leaders," said Kay Hechler, owner, Hand and Stone. "It's the core of a solid education and a great imagination and is terrific, simple fun."
Everyone who donates a book will receive a coupon from Kentlands Hand and Stone for free aromatherapy on a massage or $10 off an Exceptional Facial and will be eligible to win a free massage or facial. To get the drive rolling, Kentlands Hand and Stone donated 20 copies of the book "Sisters" by Raina Telgemeier, who appeared at the 2014 festival.
If you're wondering what books to donate, the Gaithersburg Elementary School Media Specialist recommends the following titles as those of particular interest to local students: Diary of a Wimpy Kid series, Dork Diaries series, Fly Guy series, Pete the Cat series, and any books about soccer. In addition, the following authors are popular with students: Ben Hatke, Victoria Kann, Jon Scieszka, Dr. Seuss, Raina Telgemeier, Melanie Watt and Mo Willems.
Support the Literary Arts and Gain Visibility with a GBF Sponsorship
For the past four years, the Washington, D.C., region has been ranked as "America's most literate city" in a poll out of Central Connecticut State University. If you're ready to reach this literate population, now is the time to learn more about sponsoring the 2015 Gaithersburg Book Festival.
Gaithersburg Book Festival attendance has continued to grow each year – drawing visitors from around the Washington, D.C., metropolitan area, as well as numerous states across the country. More than 20,000 individuals visited the Festival in 2014.
Because of the sheer scope of the Festival, the City of Gaithersburg is able to fund only a modest portion of the event's expenses. The remainder of the Festival is made possible only by the generosity of corporate partners, foundations and individuals, whose contributions help it deliver the world-class event that attendees have come to expect.
"The Gaithersburg Book Festival has been a wonderful opportunity to showcase our commitment to the arts and reinforce our dedication to building a community and a lifestyle inspired by visionaries like authors and artists," said Robert Zeiller, executive vice president of Westbrook Properties, the developer of Crown, a new mixed-use community in Gaithersburg. "With tens of thousands of visitors each year and a lineup of best-selling authors from every literary genre, the Gaithersburg Book Festival is an incredible opportunity to reach well-educated audiences who appreciate the finer things in life."
The Festival offers sponsorships to fit a variety of budgets, and organizers can tailor a sponsorship package to fit any company's needs. Depending on the level of sponsorship, a company can be featured prominently in Festival-related advertising, as well as its e-newsletter, blog, website and program; receive complimentary exhibit space and/or exclusive naming rights to author pavilions; and earn complimentary admission to the exclusive Author Reception preceding the Festival.
"The Gaithersburg Book Festival is gaining national notoriety for attracting top talents in the literary world," said Jud Ashman, Festival founder and Mayor of the City of Gaithersburg. "As your company plans its corporate giving campaign for 2015, now is the time to consider a festival sponsorship to increase your company's visibility and showcase your support of the community and the arts."
GBF Continues to Build its 2015 Children's Author Line-Up
The Gaithersburg Book Festival author selection committee continues to put together a great list of children's and young adult authors and illustrators. The most recently confirmed 2015 presenters include:

Michelle Knudsen is the New York Times best-selling author of more than 40 books for young readers, including the picture books "Library Lion," "Argus" and "Big Mean Mike." Her new picture book, "Marilyn's Monster," which is illustrated by award-winning artist Mark Phelan, will be published in March 2015. She also is the author of the young adult novel "Evil Librarian" and two middle-grade novels, "The Dragon of Trelian" and "The Princess of Trelian."

Lana Krumwiede is the creator of the Psi Chronicles series. Her forthcoming picture book, "Just Itzy," features the Itzy Bitzy Spider of nursery rhyme fame… and perhaps a few other familiar nursery rhyme characters. Lana's work has appeared in Highlights, High Five, Spider, Babybug, The Friend and "Chicken Soup for the Child's Soul." Before becoming a writer, Lana worked as an office manager, a stay-at-home mom, a preschool teacher, a Spanish teacher, a bilingual kindergarten teacher, a swimming instructor and a reading tutor.

Kate Messner is an award-winning author whose books for kids have been New York Times Notable, Junior Library Guild, IndieBound and Bank Street College of Education Best Books selections. Her forthcoming book, "All the Answers," will be published in January 2015 and targets kid ages 8-12. Her book "Over and Under the Snow" was an ABA Kids Indie Next Pick and NSTA Outstanding Science Trade Book for Students. Kate spent 15 years teaching middle school and earned National Board Certification in 2006.

Christopher Silas Neal is an award-winning illustrator who regularly contributes to magazines, television and The New York Times. He illustrated the acclaimed picture books "Over and Under the Snow" and "Lifetime," both of which explore the natural world, and the covers for the Laurie Halse Anderson novels "Forge" and "Chains." "Over and Under the Snow" was praised by The New York Times for its "stunning retro-style illustrations," was a 2011 New York Times Editor's Choice and won an E.B. White Honor Award in 2012. Neal exhibits drawings at galleries and speaks at events around the world.

Matt Phelan is the author-illustrator of the picture book "Druthers," as well as the highly acclaimed and award-winning graphic novels "The Storm in the Barn," "Around the World" and "Bluffton." He also is the illustrator of many books for young readers, including "Always" and "I'll Be There" by Ann Stott and "The Higher Power of Lucky" by Susan Patron, which won the 2007 Newbery Medal.

Kwame Alexander has written 18 books, including the award-winning children's book "Acoustic Rooster and His Barnyard Band," which was recently optioned as a children's television show, and his Junior Library Selections: the young adult novel "He Said She Said" and his middle grade debut, "The Crossover." Alexander believes that poetry can change the world, and he uses it to inspire and empower young people through his Book-in-a-Day literacy program, which has created more than 3,000 student authors at 69 schools across the U.S., Canada and the Caribbean. Recently, Alexander led a delegation of 20 writers and activists to Ghana, where they delivered books, built a library and provided literacy professional development to 300 teachers, as a part of LEAP for Ghana, an international literacy program he co-founded. In 2015, Kwame will serve as Bank Street College of Education's first writer-in-residence.
Author David Baldacci Charms Gaithersburg With His Stories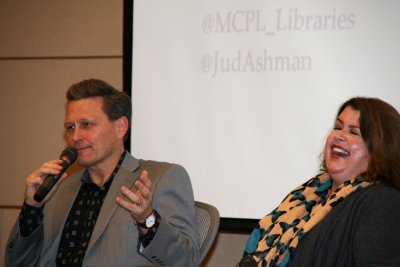 On December 2, the Gaithersburg Book Festival and a crowd of almost 300 welcomed best-selling author David Baldacci to the Gaithersburg Library. With Bethanne Patrick, book reviewer for Washingtonian Magazine, serving as moderator, Baldacci recounted his friendly rivalry with author John Grisham and explained why he writes about such strong female characters. If you missed the event, you can view the video online.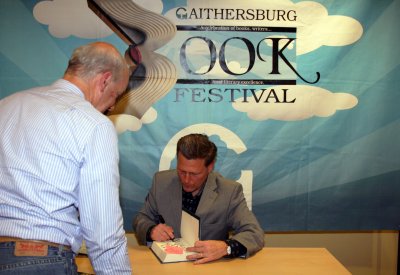 After his talk, Baldacci signed books. Read more about the Evening with David Baldacci in a special GBF Blog written by committee member Megan Wessell, who pens the A Bookish Affair blog.
6th Annual Gaithersburg Book

Festival

____

Saturday

May 16, 2015

____

On the Grounds of

City Hall in

Olde Towne Gaithersburg, Md.

If you are an author who will be publishing a book in the coming year, and it will be out by May 2015, we invite you to
apply
to present at the sixth annual Gaithersburg Book Festival. If selected, you could present individually, be paired with other featured authors or be featured in a panel discussion.
Download the application, and submit it no later than January 15, 2015.
~Partners ~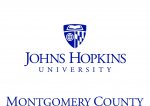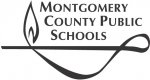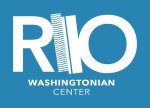 ~Festival Sponsor ~


Want to be one of the first to know about

the latest news from the Gaithersburg Book Festival and our featured authors?
Share the GBF News with your friends, family and book club members so they can see what we're up to for 2015.
Simply click the "Send to a Friend" button at the top of the newsletter to pass along this issue.
Subscriber contact information will be used solely for the newsletter and will not be shared or sold to other parties.