Follow our craft beer adventures...
- GIVE TICKETS TO THE ATLANTA CASK ALE TASTING for the holidays!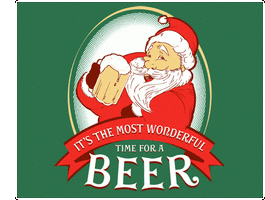 11th Annual
Saturday, January 24, 2015

Five Seasons Brewing & Taco Mac Prado

Sandy Springs, GA

No other event in the Southeast offers such an extensive and impressive selection of delicious cask ales!
- Sample more than 40 rare, cask-conditioned real ales from the USA & UK!
- Experience one of the Southeast's most highly regarded craft beer events!
- Take home a souvenir glass from brewery sponsor Monday Night Brewing.
- Delectable food from 5 Seasons and Taco Mac will be on sale for 10% off for attendees!
- Vote for "People's Choice" award!
- A portion of the proceeds benefit the Atlanta Humane Society.
- Tickets will sell out, so get yours today!
- We'd like to thank BREW DEPOT in Alpharetta, GA.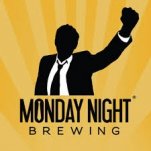 TENTATIVE LIST OF BREWERIES SENDING EXCITING CASK ALES TO ATLANTA CASK ALE TASTING...

ABITA
BEAVERTOWN (UK)
BOULDER
BROOKLYN
COPPER CREEK
CHERRY STREET
CREATURE COMFORTS
DARK STAR (UK)
EAGLE CREEK
FIVE SEASONS
GREEN FLASH
HEAVY SEAS
HOBSONS (UK)
ILKLEY (UK)
JAILHOUSE
JEKYLL
LEFT HAND
MAZURT
MAX LAGER'S
MONDAY NIGHT
MOON RIVER
MOTHER EARTH
NEW BELGIUM
O'DEMPSEY'S
OLD SPECKLED HEN (UK)
OMAHA BREWING
OSKAR BLUES
RED BRICK
RED HARE
RAHR & SONS
SECOND SELF
SERVICE BREWING
SIERRA NEVADA
SOUTHBOUND
STARR HILL
SWEETWATER
TERRAPIN
THOMAS CREEK
THREE TAVERNS
TWAIN'S
WILD HEAVEN
WRECKING BAR
YES FACE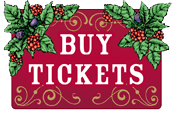 - Vintage Ales: Tasting Notes
Owen Ogletree sat down with beer lovers Ashton Smith, Ian Meents, Thel Melton, Nick Allen and The Beer Wench to taste and comment on eight exceptional vintage ales.
Here are our comments and best-of-show choices in the order we tasted the beers...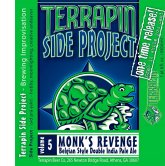 SECOND PLACE
2009
TERRAPIN SIDE PROJECT #5 MONK'S REVENGE
9.6% ABV Belgian-style Double IPA
malty; prune hints; yeasty; hops are now subdued; earthy honey; slight tartness; ripe figs; still drinkable; slight hints of cardboard; still fruity and pleasant; held up well
2007
BELL'S BATCH 8,000 ALE
9.0% ABV ale with honey & coriander, orange peel, paradise seed
doughy; plastic hints; sweet; wort-like; fruit juice; syrup-like; floral;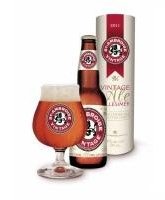 THIRD PLACE
2009
MCAUSLAN 20TH ANNIVERSARY ST-AMBROISE VINTAGE ALE
9.8% ABV strong Ale
mild aromas of malt, citrus, orange; spicy malt; honey-like; slightly bitter hint; tastes reminiscent of spirits; hint of cloying; alcohol; sweet malt backbone is big
2009
BOULEVARD BREWING SMOKESTACK BOURBON BARREL ABBEY QUAD
11.8% ABV Belgian strong dark ale aged on cherries
solvent-like note; old, overripe cherries; alcohol hints; higher alcohols; cherry is hidden; fruity; malty; very fruity; hint of sourness
2008
FULL SAIL TOP SAIL IMPERIAL PORTER
9.85 % ABV Bourbon barrel-aged
boozy; cocoa nibs; vanilla; dark malts; baker's chocolate; bitter; dry; mineraly; roasted malt in background; tannins from barrel are present; interesting aromas and flavors
2009
LOST ABBEY CUVEE DE TOMME
11% ABV Judgement Day Dark Ale aged in American bourbon and French oak wine barrels with wild yeasts and sour cherries
sour cherries; earthy; smells tart; seriously tart in flavor; lots of leathery Brett; very fruity; hints of vanilla from oak covered by acid and fruit; very cellar-like; very tart and dry; quite complex and interesting
2007
SAINT ARNOLD DIVINE RESERVE
10% ABV Imperial Stout
roasted malt; licorice; chicory; spicy; wood; soy sauce aroma; rich, thick malt; dark chocolate; smooth; viscous; not overly sweet; well balanced; sweetness cuts the bitterness; very drinkable
FIRST PLACE
2009
FOUNDERS CBS IMPERIAL STOUT
10.6% ABV ale brewed with chocolate, coffee, maple syrup - aged in bourbon barrels
chocolate; bourbon; chili pepper hints; chocolate hints; truffle note; smooth; rich and mildly sweet; delectable; luscious; pleasant coffee hints; bourbon barrel is perfectly subtle and appealing; elegant maple hint
- Sign the Georgia Craft Beer Petition
The Georgia Beer Jobs Bill will allow consumers to purchase a pint at a brewery and take beer home from breweries and brewpubs – these changes will help drive jobs, tourism, and economic growth that will allow our state to be more competitive in the national craft beer marketplace. And it will do this in a way that allows our breweries, distributors, and retailers to all benefit from the economic growth it will unleash.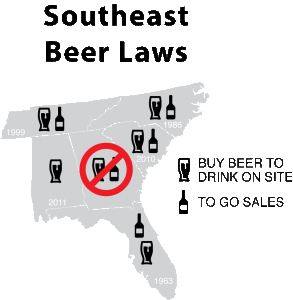 - Winter Issue: Beer Connoisseur
Be sure to subscribe online or pick up a copy of the holiday/winter edition of Beer Connoisseur Magazine to check out Owen Ogletree's style breakdown articles on Specialty IPAs and American Strong Ales.
Owen also reviews Lagunitas DayTime IPA, Left Hand Milk Stout, Sierra Nevada Narwhal, Bull & Bush Release the Hounds, Samuel Adams Double Bock and Thomas Creek Castaway Chocolate Orange IPA.
Subscribe by clicking on the images.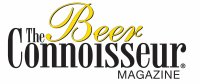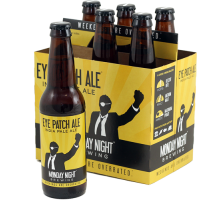 Monday Night

Eye Patch Ale

From our buddies at Monday Night Brewing...
6.2% ABV | 46 IBUs | American IPA
Columbus, Cascade, and Magnum hops
Maris Otter as a base malt with just a hint of rye malt
A crisp, drinkable IPA. The earthy deliciousness of Cascade and Magnum hops, combined with upfront malt flavor, and balanced with a pirate's sensibilities. Our Eye Patch Ale is a uniquely drinkable take on the American IPA – sweet caramel, citrusy flowers and swashbuckling adventure abound with every pint.
- Featured Links & Events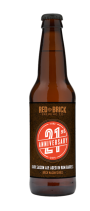 Red Brick's 21st anniversary ale is a rum barrel-aged, dark saison. The brewery's Tyler Cates exclaims, "At 21, we're officially legal, and, damn it, we're celebrating! We figured the best way to honor a milestone birthday is with this dark saison beauty that has a rich, chestnut color, spicy yeast aroma and notes of dark fruit and toasted marshmallows. Extended aging in South American rum barrels brings notes of woody vanilla, caramel sweetness and a complex rum character. We're very happy with how this beer turned out."
- Like Brewtopia Events on Facebook & Follow on Twitter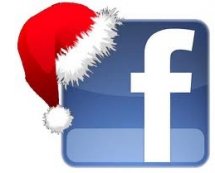 CLICK HERE and hit the Brewtopia Events "like" button on Facebook to see live photos and news posts as we sip, quaff and sniff craft beer around the world.

Also follow Brewtopia Events on Twitter.
COMING UP....

Owen and The Beer Wench journey to Louisiana to scope out new breweries over the holidays. We will be posting on New Year's Eve from the craft-beer-focused Avenue Pub in New Orleans.
Owen heads north to Michigan to interview the amazing Larry Bell of Bell's Brewery for Beer Connoisseur Magazine.