Subscribing to the IHR's Website

We invite practitioners to join our web site community with a listing of your holistic gifts and offerings for an investment of only $40 a year. With this investment y
ou will receive:
A listing on the web site for each modality or resource that you provide

A listing by the City that you practice in

Classes or events that you offer throughout the year can be posted

Your classes or events will be listed in this monthly newsletter
New Practitioners Added to Web Site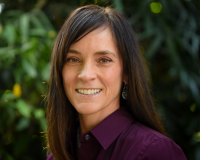 Kathy Culbertson
Chosen Path Resources: We partner with our clients in nurturing their body, mind and spirit, so they can achieve and maintain their highest level of holistic health. Reiki therapy; Well Women's Retreats; Goal Planning and Life Coaching.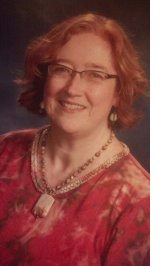 Carolyn Krafka
Prairie Song Therapeutic Massage
: Therapeutic Massage using a customized blend of techniques, including Swedish and Deep Tissue; Chair and Foot Massage; Raindrop Essential Oil Technique as taught by Dr. David and Lee Stewart of CARE; On-site Chair Massage.
Iowa Holistic Resources is a website community for people looking for services

AND

for practitioners to list their services. Over 20,000 people have gone to the website looking for services.

The IHR web site provides a compilation of varied holistic approaches to wellness.
The web site is listed by: 86 cities at this time,

122 modalities, retreats and centers, and by monthly classes and events.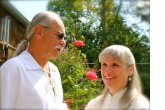 Cinda & Greg Morey
Certified Body Code and Certified Emotion Code Practitioner, Healing Touch Practitioners, Reiki Master/Teachers,
Ho'oponopono,

Ordained Ministers, Detoxification Footbath Treatments, Young Living Essential Oils Distributors, Nikken Wellness Consultants.
"Your web site has been great and I've received several good clients from it. Thanks again!
"Cinda does such a great job p

osting

my classes to her website and newsletter. She's able to take all the information I provide, place it into the proper categories and format, plus even offers links to separate flyers. I am very impressed with her "techie" abilities. Wonderful! And THANK YOU!!!!" Email and Web
"I joined the IA

Holistic network

in January, 2009 and in February I was contacted by someone who lives in Marshalltown for information for one of my services. We met for a series of classes and I feel confident that she is in a much better place in her spiritual life as well as in accepting her hectic personal and

business life

. Without the networking and good work of the Iowa Holistic association, this wonderful opportunity for growth for both the client and my work in the world, I would not be in the place I am today. Thanks Cinda and Greg for our efforts on behalf of the entire healing community! Namaste!
2015 Yearly Classes Listings

CLICK HERE TO VIEW UPCOMING CLASSES & EVENTS THROUGHOUT THE YEAR!
How To Send Classes to Put in Newsletter
If you have a subscription to the web site
CLICK HERE
to learn how to send
classes
for the web site and newsletter.
Spiritual Awareness Day

Saturday - January 24th, 2015
Free Will Offering!

Join us for a day of exploring spirituality! We will have spiritual speakers every 30 minutes, as well as demonstrations of healing modalities. Please come for learning, connecting, and exploring within our spiritual community, and within your own heart, soul, and mind. You will be sure to feel enlightened with this amazing event!


Schedule of Speakers:
11:00 Native American—Jorge Pena
11:30 A Pagan Circle—Gina Hamilton
12:00 Muslim—Imam Hassan Selim
12:30 Unitarian Universalism—Marion Patterson
1:00 The Buddha's Four Noble Truths—Zuiko Redding
1:30 Eco-Spirituality—Emy Sautter and Rodney Bluml
2:00 Yoga and Evolution—Sterling Hart
2:30 Spirituality according to Hinduism—Tirthankar Banerjee
3:00 Hybrid Spirituality—Don Marlette
3:30 Sacred Spiritual Activism—Michelle Stafford


Demonstration booths also available on:
Himalayan Singing Bowls, Crystal Grids, Astrology, Tarot, Essential Oils, Pendulums, Shamanism, Auras, Chakras, Runes, Reflexology, Reiki.


Thank you for participating in the spiritual growth for yourself, your community, and the whole world!


Please visit website:

www.illuminationshealingarts.com

for more details or call 319-775-0117 with any questions. Location: Illuminations Healing Arts Center - 329 10th Ave SE Suite 115, Cedar Rapids, Iowa.
January 2015 Classes Throughout Iowa

| | | |
| --- | --- | --- |
| Click on Class Title for Details | | |
| | | |
| | | |
| | | |
| January 5, 8, 9, 12, 15, 16, 19, 22, 23, 26, 29 & 30, 2015 | Hatha Way Yoga | |
| | | |
| | | |
| | | |
| January 7, & 21, February 4 & 18, March 4 & 18, April 1, 15 & 29 and May 13 2015 | | |
| | | |
| | | |
| | | |
| | | |
| | | |
| | | |
| | | |
| | | |
| | | |
| | | |
| | | |
| | | |
| | | |
| | | |
| | | |
| January 24, 2015 or March 28, 2015 or June 16, 2015 | | |
| | | |
| | | |
| | | |
| | | |
| | | |
To sign up for the Iowa Reiki eGroup, please click
here