In spite of increasing diversity in the United States, racial equality continues to be a struggle. In this issue we look at some of our nation's Civil Rights history in hopes of inspiring ongoing change. Our expert, Dorothy Counts Scoggins shares her personal experience with school integration. We hope these classroom activities, books, and links will help you and your students celebrate Black History Month.
LIVING HISTORY:

"The Journey in My Life to Change America"

by Dorothy Counts-Scoggins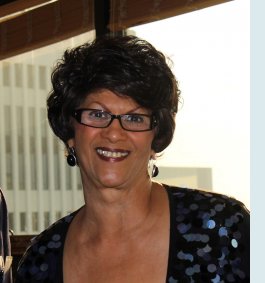 On September 4, 1957, I was a 15-year-old starting a new journey. Three years after Brown vs. Board of Education my family decided to test the law. I was one of four black students to integrate the white schools in Charlotte, NC—a daunting challenge. My father was a college professor and minister; my siblings and I were taught that we could achieve against all odds. Although I grew up in a segregated society, I never thought I would not be accepted as a human being because of my color. Our family hoped I would be accepted after people saw I was like everyone else in many ways.
As I approached the crowd of students and adults that morning outside Harding High School, I didn't expect to be denied an education like every other American teenager. Outside the school, my peers spit on me, taunted me with racial slurs, and threw ice, rocks, sticks, and milk cartons at my back. Administrators ignored me, my peers pushed and shoved me in the hallways, and my lunch was spat upon. I was assigned to sit in the back of the class and not called on when I raised my hand to answer questions. The rear window of my parents' car was smashed into a million pieces.
As a result of receiving repeated acts of harassment and bullying during my four days at Harding High School, my parents made the difficult decision to withdraw me. They were concerned for my safety and felt I would not receive what I desired—an equal education.
Fifty-eight years later, I feel that my journey was not in vain. I paved the way for other young people to achieve an equal education and I advocate for those who do not have a voice. I teach children the importance of education, justice, tolerance, and forgiveness, and how to love someone who is different than them.
After 24 years Dot retired as Vice President of Quality Improvement and Business Consultation at Child Care Resources Inc. In 2012 she started her own Early Childhood consulting services to assist in the development and management of quality early childhood programs for children and dedicates her life to help create a more just and caring world. Click here to see the world famous photo taken her first day at Harding High.
There are many excellent classroom resources about Civil Rights. Here is a sampling:
Use Rosa Parks Reading Warm-Up.
Listen to music that promotes discussion.
Celebrate Martin Luther King Day.
Middle School/High School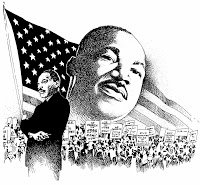 Photo courtesy the Department of Defense

by Max Bodach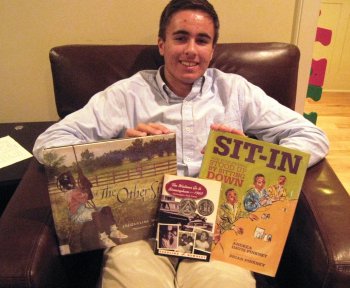 In the early 1960s, many stores would only serve white people. On February 1, 1960, four black college students decided to change this. Following the example of Mahatma Gandhi and Martin Luther King, Jr., they staged peaceful "sit-ins" to protest the status quo. Will their actions lead to change?
The fence that stretches across Clover's town has always confused her. Blacks live on one side while whites live on the other. One day, Annie, a white girl, comes to sit on the fence. Will Clover join her? Everyone will enjoy this heartwarming story of boundaries crossed, barriers broken, and prejudices smashed.
by Christopher Paul Curtis
The Watsons live in Flint, Michigan, far away from the sweeping social change about to engulf the USA. But when the antics of Byron, the Watsons' disobedient teenager, go too far, Mr. and Mrs. Watson resolve to send Byron to live with his strict grandmother in Birmingham, Alabama. The events that transpire there during the hot summer of 1963 will shock the Watsons for months to come.
Max Bodach is 15 years old and lives in Charleston, SC where he goes to Bishop England High School. He has many interests, but is especially passionate about cars, photography, and science.

Writer-in-Residence Workshop or Author Visit?
We'd love to hear from you!
We each offer our own author visits or we'll conduct writer residencies together. Contact us to design a program that meets your needs.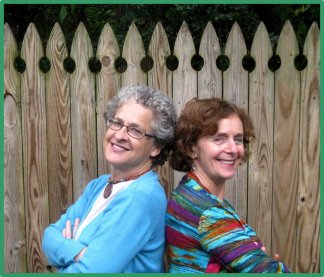 For best results,

"View as Webpage"

(on pale yellow bar at the top.)
Send us an

and we'll enter your name to win one of the three books below. Each of them will intrigue a young reader in your life.

If you
have a
book preference please mention that.We will try to honor requests.
(Or better yet, enter right now!)

The Confrontation Between

Reverend Fred L. Shuttlesworth

and Eugene "Bull" Conner

by Larry Dane Brimner


The Legend of Molly Williams,

America's First Female Firefighter

by Dianne Ochiltree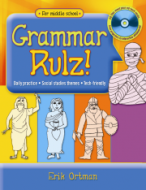 Grammar instruction for Middle School using
Congratulations to winners from our November issue.

Cathy Ballou Mealey won Rules.

Lana Parker won Since We're Friends.

Linda Andersen won Snipper Critters.

Recommended Books

on

Civil Rights

Book for Teachers

and Parents

Classrooms and Communities
(Free, Grades 3-5)

Both Blue and Comfort deal with issues of segregation, providing a spring board for discussions about how the Civil Rights era brought about change in American society.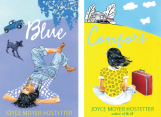 (Comfort is the

sequel to Blue)

Write Fiction,

Learn History!

Ask your students to write a story that takes place during the civil rights era. Marry social studies with language arts by using reproducibles for writing historical fiction.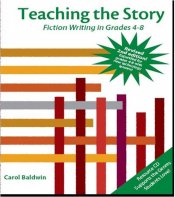 Click here to order the ebook.
* Dorothy Counts Scoggins

for sharing her story.

* Max Bodach for

introducing books.

*Maupin House and Boyds

Mills Press for books.