New Fiction and Non-Fiction Authors Added to 2015 Festival
During the last month, we've added several popular and award-winning fiction, non-fiction and children's authors to our 2015 line up, including:

~ Fiction ~
Penelope Bagieu was born in Paris in 1982, to Corsican and Basque parents. She is a best-selling graphic novel author and her editorial illustrations have appeared all over the French media. She blogs, drums in a rock band and watches lots of nature shows. "Exquisite Corpse" is her first graphic novel to be published in the United States.

Erika Robuck is a book blogger, voracious reader and the critically acclaimed author of "Hemingway's Girl," "Fallen Beauty" and "Call Me Zelda." Her newest book, "The House of Hawthorne," will be released in May 2015. Erika contributed a short story to the recently published anthology, "Grand Central: Original Stories of Postwar Love and Reunion." Her first novel, "Receive Me Falling," was self-published. Erika writes about and reviews historical fiction at her blog, Muse, and is a contributor to the fiction blog, Writer Unboxed. She is also a member of the Historical Novel Society, the Hemingway Society, the Millay Society and the Hawthorne Society.
~ Non-Fiction ~


David Mark is a seasoned political journalist, author and public speaker. Most recently he served as editor-in-chief of Silicon Valley-based Politix. David's latest book, which he co-authored with Chuck McCutcheon, is "Dog Whistles, Walk-Backs and Washington Handshakes: Decoding the Jargon Slang and Bluster of American Political Speech." His first book, "Going Dirty: The Art of Negative Campaigning," won wide acclaim among popular and academic audiences. David has enjoyed a long career covering politics and government in Washington, D.C. For six years, he was a senior editor at Politico. Prior to that he was editor-in-chief of Campaigns & Elections magazine, which covers the business and trends of politics, and was a reporter on Capitol Hill.

Chuck McCutcheon has covered Washington since 1995. His latest book, which he co-authored with David Mark, is "Dog Whistles, Walk-Backs and Washington Handshakes: Decoding the Jargon Slang and Bluster of American Political Speech." Chuck is co-author of the 2012 and 2014 editions of National Journal's "Almanac of American Politics" and was co-editor of Congressional Quarterly's "Politics in America 2010." He is the author of two other books: "Nuclear Reactions: The Politics of Opening a Radioactive Waste Disposal Site" and "What Are Global Warming and Climate Change? Answers for Young Readers." He also recently updated the sixth edition of the reference book "Congress A to Z" and has contributed to several textbooks on politics and government.

Garrett Peck is a Washington-area historian, tour guide and author of six books. His latest title is "Walt Whitman in Washington, D.C.: The Civil War and America's Great Poet." Garrett leads history-oriented tours in the D.C. area, including the Walt Whitman Tour, the Alexandria Brewing Tour, the DC Brewing Tour, the Jazz History Tour, the Temperance Tour and many others. He has lectured at the Library of Congress and often speaks at historical societies, literary clubs and trade associations. Garrett is on the board of the Woodrow Wilson House and the Arlington Historical Society, and is a member of the Association of the Oldest Inhabitants of D.C. A native Californian and a graduate of VMI and George Washington University, he lives in Arlington, Va. This is his fifth time presenting at the Gaithersburg Book Festival.

Laura J. Snyder is the author of "The Philosophical Breakfast Club," a Scientific American Notable Book, winner of the 2011 Royal Institution of Australia poll for Favorite Science Book and an official selection of the TED Book Club. A Fulbright scholar, she is also the author of "Reforming Philosophy." Her newest book, which will be published in March, is "Eye of the Beholder: Johannes Vermeer, Antoni van Leeuwenhoek, and and the Reinvention of Seeing." Laura writes about science and ideas for The Wall Street Journal. She is a professor at St. John's University and lives in New York City.

David O. Stewart is an award-winning author and the president of The Washington Independent Review of Books. He is the author of several acclaimed histories, including "The Summer of 1787: The Men Who Invented the Constitution" as well as "Impeached: The Trial of President Andrew Johnson and the Fight for Lincoln's Legacy" and "American Emperor: Aaron Burr's Challenge to Jefferson's America." He also has written a novel, "The Lincoln Deception." David's next book, "Madison's Gift: Five Partnerships that Built America," will be released next month.
~ Childrens ~


Kevin O'Malley is the author and/or illustrator of more than 70 books for kids. Of those books that are still in print and haven't been turned into third world fuel or Ikea table tops, his more popular titles include: "Once Upon A Cool Motorcycle Dude," "Cinder Edna" and the long running Miss Malarkey series of books. Kevin has been on The New York Times Best-Seller List and people have given him awards. Both these facts surprise nobody more than his parents.
Have You Considered Sponsoring the 2015 Book Festival?
For the past four years, the Washington, D.C., region has been ranked as "America's most literate city" in a poll out of Central Connecticut State University. If you're ready to reach this literate population, now is the time to learn more about sponsoring the 2015 Gaithersburg Book Festival.
Gaithersburg Book Festival attendance has continued to grow each year – drawing visitors from around the Washington, D.C., metropolitan area, as well as numerous states across the country. More than 20,000 individuals visited the Festival in 2014.
Because of the sheer scope of the Festival, the City of Gaithersburg is able to fund only a modest portion of the event's expenses. The remainder of the Festival is made possible only by the generosity of corporate partners, foundations and individuals, whose contributions help it deliver the world-class event that attendees have come to expect.
The Festival offers sponsorships to fit a variety of budgets, and organizers can tailor a sponsorship package to fit any company's needs. Depending on the level of sponsorship, a company can be featured prominently in Festival-related advertising, as well as its e-newsletter, blog, website and program; receive complimentary exhibit space and/or exclusive naming rights to author pavilions; and earn complimentary admission to the exclusive Author Reception preceding the Festival.
"The Gaithersburg Book Festival is gaining national notoriety for attracting top talents in the literary world," said Jud Ashman, Festival founder and Mayor of the City of Gaithersburg. "As your company plans its corporate giving campaign for 2015, now is the time to consider a festival sponsorship to increase your company's visibility and showcase your support of the community and the arts."
GBF Now Accepting Applications from Exhibiting Authors, Vendors
If you've got something literary-related to sell, the Gaithersburg Book Festival has buyers! Whether you're an author, poet, publisher, artist, literary nonprofit or owner of a business that relates to reading or the book industry, the sixth annual Gaithersburg Book Festival is an ideal venue to sell your books and other literary wares.
With tens of thousands of visitors and more than 100 award-winning and best-selling authors expected to converge at the grounds of City Hall on Saturday, May 16, the Festival will offer an excellent opportunity to capture the attention of book lovers and avid readers of all ages. Growing in attendance each year, the Festival attracts literary-minded individuals from around the Washington, D.C., metropolitan area and many states around the country.
~Literary Vendors~
Literary Vendor spaces – which include a 10' x 10' canopy, one 6-foot table and two chairs – are available throughout the Festival grounds. Vendors are responsible for bringing their own table covering and decorative materials, and must operate only within their assigned space. The cost for Literary Vendors ranges from $100 to $175. Vendor acceptance will be dependent upon literary applicability, the quality and engagement level of the activities offered, and amount of spaces available.
~Hall of Exhibiting Authors~
For authors, the Festival will host a Hall of Exhibiting Authors, a large tented main attraction where authors can sell their books. Authors who sign up to exhibit will be provided with a 10' x 10' space, one 6-foot table and two chairs. Authors must bring their own table covering and are encouraged to supply décor, backdrops, drapes, displays, popups and other signage to attract festivalgoers to their space. The cost for a space within the Hall of Exhibiting Authors is $100. Author space is available on a first-come, first-served basis.
To receive published exhibitor and vendor rates, applications must be submitted by Monday, March 16. Applications will be accepted until 5 p.m. Eastern time on April 3, 2015; however, applications submitted between March 16 and April 3 will incur and must include a $25 late fee. Applications for both of these exhibiting opportunities are available on the Exhibit page of the Festival website.
Share the GBF News with Friends
Share the GBF News with your friends, family and book club members so they can see what we're up to for 2015.
Simply click the "Send to a Friend" button at the top of the newsletter to pass along this issue.
Subscriber contact information will be used solely for the newsletter and will not be shared or sold to other parties.
6th Annual Gaithersburg Book

Festival

____

Saturday

May 16, 2015

____

On the Grounds of

City Hall in

Olde Towne Gaithersburg, Md.

H.S. Short Story Contest Entries Due February 20
Less than a month remains for high school students in Maryland, Virginia and Washington, D.C., to submit stories to the Gaithersburg Book Festival High School Student Short Story Contest. This year, we're trying a new format -- instead of being guided by opening lines, students entering the 2015 contest will draw inspiration from photographs taken by three Montgomery County Public School (MCPS) high school students.
To participate in the short story contest, individuals must be enrolled in grades 9-12 at a public or private school, or in a homeschool program, for the 2014-15 school year, and reside in Maryland, Virginia or the District of Columbia. Stories must be no longer than 1,000 words and must be inspired by one of the three photographs posted on the Gaithersburg Book Festival website.
Stories must be submitted as a Word document by midnight ET on February 20, 2015. Up to 12 stories will be selected as finalists and posted on the Gaithersburg Book Festival website prior to the Book Festival.
The first-, second- and third-place winners will be announced at the Festival on Saturday, May 16, 2015, and will be awarded $100, $50 and $25 gift certificates, respectively, courtesy of the Johns Hopkins University Montgomery County Campus.
The three photographs, plus complete contest rules can be found on the Gaithersburg Book Festival website.
~Partners ~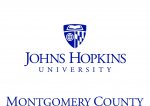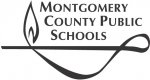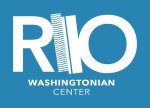 ~Festival Sponsor ~


Want to be one of the first to know about

the latest news from the Gaithersburg Book Festival and our featured authors?