Follow our craft beer adventures...
- ATLANTA CASK ALE TASTING Preview
Saturday, January 24, 2015 - FOUR DAYS TO GO!

Five Seasons Brewing & Taco Mac Prado

Sandy Springs, GA

No other event in the Southeast offers such an extensive and impressive selection of almost 45 delicious cask ales for sampling!
A PREVIEW OF

JUST A FEW

OF THE SPECIAL, ONE-OFF CASKS COMING UP ON SATURDAY'S ATLANTA CASK ALE TASTING. There's NO WAY you can miss this...
Starr Hill Belgian-Style Tripel with red wine soaked oak chips offers aromas of fruit, spice, pepper, coriander and wood followed by sweet and spicy palate notes highlighted by earthy hints, tannins, mild hop bitterness and alcohol warmth. 9.5% ABV.
Dark Star Revelation (UK - 5.7% ABV). Pale ale with Chico ale yeast and Warrior, Cascade, Columbus, Crystal and Chinook by the sack full -- then dry-hopped using our 'Hoptimizer' industrial-sized hookah. Expect plenty of tangerine, citrus and tropical fruit flavors.
Ilkley Mayan Chocolate Chipotle Stout (UK - 6.5% ABV). They may not have gotten all their predictions right, but they knew how to brew great beer! Inspired by an ancient Mayan recipe, this extraordinary stout is velvety smooth, bittersweet, and has a subtle, smoky fire in its belly.
Terrapin Wake 'N' Bake Coffee Oatmeal Imperial Stout. This delicious cask is infused with vanilla bean, four pounds of raspberries, and primed with grade-B maple syrup. 9.4% ABV
Max Lager's Max Abbey. This special version of our Belgian-style dubbel has been dry-hopped with Galaxy hops and cask-conditioned with Indian coriander and fresh orange peel. 7.5% ABV.
Monday Night 3 A.M. & Single is a cask version of Eye Patch 6.2% IPA aged on coffee, vanilla and dark Godiva chocolate. This bold-flavored cask screams "I just broke up with my cheating boyfriend, so I'm gonna eat whatever I want -- straight from the carton!"
Cherry Street O.A.S.I.S. (Old As Sh** Imperial Stout). The 40th birthday beer made for our over-the-hill brewer Chris, this 10.1% ABV imperial stout is infused with cocoa nibs and vanilla beans soaked in Sarsaparilla Whiskey.
Jekyll Hop Dang Diggity IPA double dry-hopped on cedar. After sitting on dry-hops for several days, this bad boy went straight from the fermenter into the cask -- where we added a second dose of dry-hops, along with aromatic cedar chips.
Second Self JunIPA is an IPA inspired by gin. Brewed with Amarillo, Centennial and Ahtanum hops plus juniper berries, the beer is then "dry-hopped" with juniper and rosemary -- producing flavors similar to a citrusy gin.
Wrecking Bar Oatmeal Cookie Porter - A traditional brown porter brewed with flaked oats for added smoothness and infused with rum-soaked dark raisins, Indonesian cinnamon bark and a touch of vanilla to emulate a freshly baked oatmeal raisin cookie.
Moon River Depravity or Divinity Abbey-style Dubbel with fresh ginger and cranberries in the cask. "Dubbel D" is an 8.3% ABV, malty-sweet brew with hints of raisin and plum from dark candi syrup and spicy yeast esters. Will it bring you closer to Depravity or Divinity?
Creature Comforts DaySpring - Traditional Grisette brewed with locally-sourced wheat and a highly aromatic strain of Brettanomyces yeast. A bright, barnyardy aroma precedes light citrus/fruit flavors and a bone-dry finish in this saison-like golden ale with a light body and 4.8% ABV.
Twain's Nelson Blaster Oatmeal India Red - Boom! Get blasted with New Zealand Nelson Sauvin hops in this 6.3% ABV, wildly dry-hopped ale that'll rock your face! Brewed with Columbus, Citra and Chinook, then dry-hopped in the firkin with Nelson Sauvin.
Wild Heaven Invocation Belgian-style strong golden ale with cranberries, ginger and cinnamon. Belgian aromatic malts add hints of dried fruit, while the added cranberries and spices provide an additional layer of complexity. 8.5% ABV
Beavertown Black Betty Black IPA (UK - 7.4% ABV). Our concept revolved around the old chewy sweets "Black Jacks & Fruit Salads." We wanted a big IPA, laced with slight roasted malts and aniseed, blended with tropical aromas of Pacific West Coast hops.
Service Brewing Wheat Wine shows off a deep amber color with an aroma of apple, raisin and honey. With assertive notes of sweet malt, followed by light hints of spice and rich fruit, this potent brew ends with a complex, warming finish.
5 Seasons Booze Hound English-style ale was aged three months in a Heaven Hill Elijah Craig barrel before its secondary fermentation in the cask. A delicate malt character complements notes of vanilla, oak and a warm bourbon finish.
Green Flash Serrano Chili Double Stout with cinnamon and cocoa nibs. A spicy twist on our classic Double Stout, with notes of cinnamon and chocolate melding with the bold, roasty character of the beer, finishing with a subtle, spicy chili kick.
Burnt Hickory Mother of Mercy is a variant of our Eerie Von XXX Spiced Apple Ale - a brown, 8% ABV ale with apples and apple pie spices infused with vanilla. It's an evil "apple pie à la mode."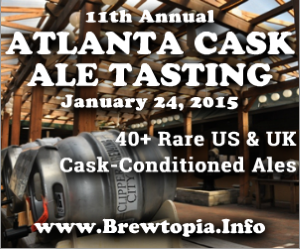 - We'd like to thank BREW DEPOT in Alpharetta, GA.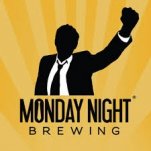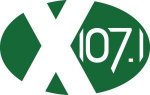 - What's Pouring at Slice & Pint and 5 Seasons
Quaff some schwarzbier and Vienna lager at Decatur, Georgia's Slice & Pint brewpub this February. Co-owner Crawford Moran notes, "It's fun being able to brew lots of lagers, and this makes for a nice beer list. Also, our barrel-aged beers have finally had enough time to age and keg-condition. We had a Belgian-style brown sit in a whiskey barrel for several months, and we've got barrels and kegs stacked to the ceiling and tucked in every small space we can find!"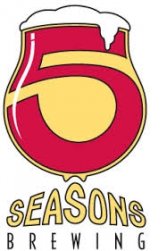 Head to 5 Seasons North in Alpharetta, GA to sample the new Madeira barrel-aged dubbel. "We had to look at that Madeira barrel for five long months, but good things do come to those who wait," declares Crawford Moran. "At 5 Westside, look for a saison aged in a ruby port barrel, as well as a French oak barrel. The saison yeast explodes with flavors that are perfect with the richness of the port, and the French oak provides a nice added dimension. I love saisons and keep searching for new flavors in them."
- Drop-In Beer Dinner at Catch 22
Join us in Athens, GA at Catch 22 Gastropub on January 20 at 7-9 pm for a special beer dinner featuring one of Chef Richard Miley's top-secret menus and some awesome beer from Monday Night Brewing! You get to take home a pint glass and a full, happy belly!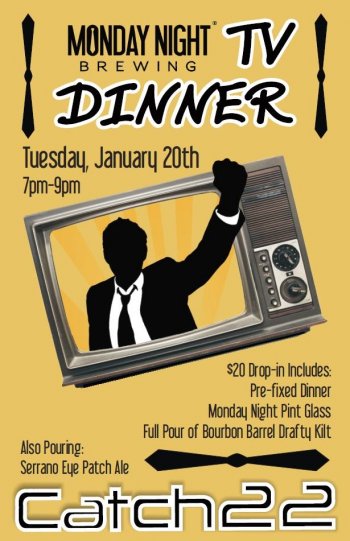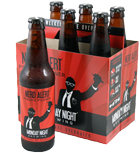 Monday Night Brewing

Nerd Alert

From our buddies at Monday Night Brewing...
5.2% ABV | 22 IBUs | Pseudo Pilsner
Hops: Hallertau and Willamette
Malts: Munich, Pilsner
Technically speaking, Nerd Alert is an ale. And if you want to get reeealllly technical, we fermented this beer with ale yeast at low temperatures to achieve an incredibly clean flavor. However, if you bring up this knowledge in normal circles, you will, in fact, be labeled a nerd. So just enjoy the straw-blond appearance (like the hair of the girl the nerd could never get) and the crisp, safe essence (like the nerd's comic book room).
- Guest Beer Blog from The Craft Beer Factory in Marietta, Georgia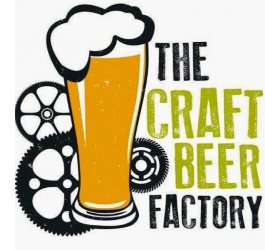 From The Craft Beer Factory's Richard Heaver...
Growler stores are starting to fail.

Two years ago growler stores were opening in many different locations around Atlanta - signaling a new era in beer to go. Many of them perhaps did not have a solid business plan.

I have personally visited many growler stores and found their beer selections lacking in originality, in my opinion. With the many new brewers in Georgia, it is a temptation to put a new beer in stock just because it is new and has a "fascination factor." As we have found at The Craft Beer Factory in Marietta, not all new breweries have totally mastered their art or know what they want to be when they grow up.

Now that the driving distance is lower between competing stores, customer retention is an issue. Therefore the customers need to be "wowed" when they visit a growler store and be able to see a high quality and interesting product line. We feel that growler stores need to rotate their taps very frequently for this reason.

Just opening the doors and putting posts up on Facebook is not enough to guarantee success. You have to engage customers and make them feel part of your business. Have special events, special beer stash tastings and generally make everyone welcome. Beer is a fun business, and customers need to enjoy their visit to your store.

We have learned of four local growler stores failing within the last two months. In today's exploding craft beer market, this is a shame.

The Craft Beer Factory has 45 taps of good quality beer for sale. Remember, if it is not good enough for us to drink, it won't make it into our cooler. We taste everything before making a decision and we analyze if it fits our beer profile and quality level before placing an order. We enjoy our customers, and they leave our store having had a great experience. If you would like to know more about our company, I can be reached at richard@thecraftbeerfactory.com with any comments and questions.

- Featured Links & Events
- Like Brewtopia Events on Facebook & Follow on Twitter

CLICK HERE and hit the Brewtopia Events "like" button on Facebook to see live photos and news posts as we sip, quaff and sniff craft beer around the world.

Also follow Brewtopia Events on Twitter.
COMING UP....

Owen and The Beer Wench take a huge group of beer writers, brewers, pub/retail owners and beer lovers to Belgium for a week of amazing brewery and beer hall visits.