Congratulations to Kwame Alexander and Anne Enright - two authors who will be featured at the 2015 Gaithersburg Book Festival - for being bestowed prestigious honors recently.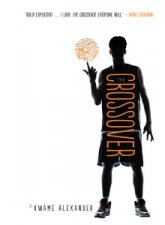 A local poet and author, Kwame won the 2015 Newbery Medal for the most distinguished contribution to children's literature for "The Crossover," his book written in verse about 12-year-old basketball-playing twins. A resident of Herndon, Va., Alexander has previously published "He Said, She Said," as well as "Acoustic Rooster and His Barnyard Band" and "Indigo Blume and the Garden City," both NAACP Image Award Nominees. He is also a published playwright and poet. In addition, he earned the designation of an "Honor Book" within the Coretta Scott King (Author) Book Award category. The category recognizes an African American author and illustrator of outstanding books for children and young adults.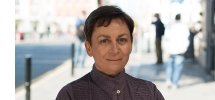 In late January, the Irish Arts Council announced that Anne, the Man Booker prize-winning novelist, will serve as Ireland's first laureate for fiction. According to The New York Times Arts Beat column, "[o]ver a three-year term Ms. Enright will hold university residencies, deliver lectures and take part in public events as she promotes that country's vibrant literary culture at home and abroad. The title also comes with a cash prize of 150,000 euros (roughly $170,000), distributed between now and 2018. Among her teaching duties will be a semester of creative writing at New York University, a supporter of the award."
2015 GBF Attracts Authors
From Ireland to Istanbul

Book Drive Winner Announced
The Gaithersburg Book Festival and the Hand and Stone Massage and Facial Spa in the Kentlands extend heartfelt thanks to all who donated to the 2014 children's book drive, and we congratulate Mitch Bass, the winner of the free massage or facial at Hand and Stone.
Everyone who donated received a coupon from Kentlands Hand and Stone for free aromatherapy on a massage or $10 off an Exceptional Facial and was entered to win a free massage or facial.
"We received about 100 books and, with the help of Stephanie Brant, principal of Gaithersburg Elementary School, are delighted to get them into the hands of kids and families in Gaithersburg," said Jud Ashman, Festival chair and mayor of the City of Gaithersburg. "We are fostering a culture of reading in our children, and these books help us with our mission to promote literacy."
"We are truly appreciative of the generosity of our wonderful patrons and their support of this program. Seeing the excitement that kids have for reading could not be more rewarding," said Kay Hechler, owner, Hand and Stone Massage and Facial Spa. "The Kentlands Hand and Stone looks forward to working with the Gaithersburg Book Festival on building this program and delivering more books to our community."
If you are interested in learning more about the donation program, please email Kay Hechler.
The Gaithersburg Book Festival offers sponsorships to fit a variety of budgets, and organizers can tailor a sponsorship package to fit any company's needs. Depending on the level of sponsorship, a company can be featured prominently in Festival-related advertising, as well as its e-newsletter, blog, website and program; receive complimentary exhibit space and/or exclusive naming rights to author pavilions; and earn complimentary admission to the exclusive Author Reception preceding the Festival.
GBF Still Accepting Applications from Literary Vendors
If you've got literary wares to sell, the Gaithersburg Book Festival has buyers!
With tens of thousands of visitors and more than 100 award-winning and best-selling authors expected to converge at the grounds of City Hall on Saturday, May 16, the Festival will offer an excellent opportunity to capture the attention of book lovers and avid readers of all ages. Growing in attendance each year, the Festival attracts literary-minded individuals from around the Washington, D.C., metropolitan area and many states around the country.
~Literary Vendors~
Literary Vendor spaces – which include a 10' x 10' canopy, one 6-foot table and two chairs – are available throughout the Festival grounds. Vendors are responsible for bringing their own table covering and decorative materials, and must operate only within their assigned space. The cost for Literary Vendors ranges from $100 to $175. Vendor acceptance will be dependent upon literary applicability, the quality and engagement level of the activities offered, and number of spaces available.
To receive published literary vendor rates, applications must be submitted by Monday, March 16. Applications will be accepted until 5 p.m. Eastern time on April 3, 2015; however, applications submitted between March 16 and April 3 will incur and must include a $25 late fee. The application for this exhibiting opportunity is available on the Exhibit page of the Festival website.
6th Annual Gaithersburg Book

Festival

____

Saturday

May 16, 2015

____

On the Grounds of

City Hall in

Olde Towne Gaithersburg, Md.

Short Story Contest Entries Due February 20
Only a few more days are left for high school students in Maryland, Virginia and Washington, D.C., to submit stories to the Gaithersburg Book Festival High School Student Short Story Contest. This year, we're trying a new format -- instead of being guided by opening lines, students entering the 2015 contest will draw inspiration from photographs taken by three Montgomery County Public School (MCPS) high school students.
To participate in the short story contest, individuals must be enrolled in grades 9-12 at a public or private school, or in a homeschool program, for the 2014-15 school year, and reside in Maryland, Virginia or the District of Columbia. Stories must be no longer than 1,000 words and must be inspired by one of the three photographs posted on the Gaithersburg Book Festival website.
Stories must be submitted as a Word document by midnight ET on February 20, 2015. Up to 12 stories will be selected as finalists and posted on the Gaithersburg Book Festival website prior to the Book Festival.
The first-, second- and third-place winners will be announced at the Festival on Saturday, May 16, 2015, and will be awarded $100, $50 and $25 gift certificates, respectively, courtesy of the Johns Hopkins University Montgomery County Campus.
The three photographs, plus complete contest rules can be found on the Gaithersburg Book Festival website.
GBF Presents an Evening with

You don't have to wait until May 16 to see top-notch authors brought to you by the Gaithersburg Book Festival. We'll be kicking off the festivities on April 16 when we host an evening with best-selling mystery author Jeffery Deaver at the Bethesda Library. Deaver is best known for his book "The Bone Collector," which was made into a film starring Denzel Washington and Angelina Jolie.
Welcome to Our Newest Sponsors
The GBF would like to thank the latest sponsors to commit their support to the 2015 Gaithersburg Book Festival:
Holy Cross Germantown Hospital (Trinity Health)
Lakeforest Mall
Novavax, Inc.
Watkins Mill Town Center (BP Realty Investments, LLC)
Allied Party Rentals
DANAC Corporation
The Elegant Envelope
Friends of the Library
Hess Construction and Engineering
Signs By Tomorrow
City of Gaithersburg - Education Enrichment Committee
Want to be one of the first to know about

the latest news from the Gaithersburg Book Festival and our featured authors?
Share the GBF News with your friends, family and book club members so they can see what we're up to for 2015.
Simply click the "Send to a Friend" button at the top of the newsletter to pass along this issue.
Subscriber contact information will be used solely for the newsletter and will not be shared or sold to other parties.