Subscribing to the IHR's Website

We invite practitioners to join our web site community with a listing of your holistic gifts and offerings for an investment of only $40 a year. With this investment y
ou will receive:
A listing on the web site for each modality or resource that you provide

A listing by the City that you practice in

Classes or events that you offer throughout the year can be posted

Your classes or events will be listed in this monthly newsletter
New Practitioners Added to IHR's Web Site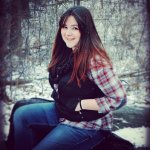 Jessica Climer
Spiritual Direction: Intuitive Counseling, Energy Healing, and Mediumship. Connect people to their spiritual support teams and to their life purpose. Help to heal limiting energetic rifts in the energy body. Coach people to start their dream businesses. Assist others in making huge, but lasting life changes.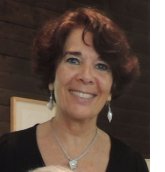 Marie-Helene Tourenne
Kolaimni healing sessions offered either in person or remotely. Teach Kolaimni 1 and Kolaimni 2 workshops. Teach in the US and in France and will go to other countries if invited to do so. Kolaimni is a healing technique from a Native American Elder. "Kolaimni (pronounced "Ko-lame-nee") is an ancient method of energy healing. It uses the body's own energy fields to help heal others, "the Universal Light and Energy that is called God, or the Totality or the Great One". People who practice Kolaimni use the Light to aid the sick, comfort the broken hearted and strengthen others who are weak and weary. It allows the practitioner to connect the recipient to the Universal Light to renew the body's restorative powers".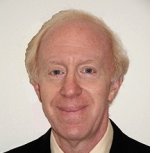 David Sands
Partnership for WellBEING - David brings decades of experience integrating Ayurveda into medical practice and, as a college professor, teaching physiology and health to help people with Physical, Mental, Emotional or Spiritual challenges to their wellbeing. Modalities used are: Energetic (Matrix Energetics, medical intuition, Ho'oponopono), Cognitive (Option Method, The Work), Emotional (Emotional Freedom Technique adapted from Robert Smith's FasterEFT, Focusing, Brain Spotting), and Spiritual (meditation, teachings of the great masters). The Ho'oponopono system for energetic clearing provides an integrating framework for the other modalities. David works remotely in the energy field and via phone/Skype/Facetime to clear blocks to wellbeing on individual, environmental, planetary and galactic levels. He can also assess the effects of your gems and amulets.
Iowa Holistic Resources is a website community for people looking for services

AND

for practitioners to list their services. Over 20,000 people have gone to the website looking for services.

The IHR web site provides a compilation of varied holistic approaches to wellness.
The web site is listed by: 86 cities at this time,

122 modalities, retreats and centers, and by monthly classes and events.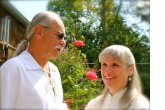 Cinda & Greg Morey
Certified Body Code and Certified Emotion Code Practitioner, Healing Touch Practitioners, Reiki Master/Teachers,
Ho'oponopono,

Ordained Ministers, Detoxification Footbath Treatments, Young Living Essential Oils Distributors, Nikken Wellness Consultants.
"Your web site has been great and I've received several good clients from it. Thanks again!
"Cinda does such a great job p

osting

my classes to her website and newsletter. She's able to take all the information I provide, place it into the proper categories and format, plus even offers links to separate flyers. I am very impressed with her "techie" abilities. Wonderful! And THANK YOU!!!!" Email and Web
"I joined the IA

Holistic network

in January, 2009 and in February I was contacted by someone who lives in Marshalltown for information for one of my services. We met for a series of classes and I feel confident that she is in a much better place in her spiritual life as well as in accepting her hectic personal and

business life

. Without the networking and good work of the Iowa Holistic association, this wonderful opportunity for growth for both the client and my work in the world, I would not be in the place I am today. Thanks Cinda and Greg for our efforts on behalf of the entire healing community! Namaste!
2015 Yearly Classes Listings

CLICK HERE TO VIEW UPCOMING CLASSES & EVENTS THROUGHOUT THE YEAR!
How To Send Classes to Put in Newsletter
If you have a subscription to the web site
CLICK HERE
to learn how to send
classes
for the web site and newsletter.
Iowa Holistic Resources FACEBOOK page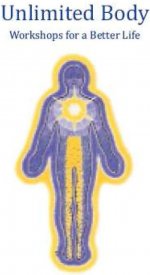 Location: Training Center,
2857 99th Street, Urbandale, IA
You know you are capable of doing, having and being more. So, why aren't you? If you knew the answer you would have already changed. All of us have areas of our lives that we know could be better (health, career, relationships, finances, self-esteem, spiritual connection, etc.) but we just don't know how to change them. In the Unlimited Body workshop series, Your Six Gifts to Successful Living, you will be guided by master teachers in how to easily, efficiently and gently discover and release hidden limiting beliefs, self-defeating habits and trapped emotions that sabotage your potential. All workshops run Friday evenings 7-10PM, and Saturday and Sunday 9:30AM to 5:30PM.
Safe Touch – April 10-12, 2015
Natural Yoga - May 1-3, 2015
Body Language - June 5-7, 2015
Healing Pulsations - July 10-12, 2015
Releasing Joints & Scars – July 31-August 2, 2015
Integrating the Four Bodies - September 11-13, 2015
For more information contact:
March 2015 Classes Throughout Iowa

| | | |
| --- | --- | --- |
| Click on Class Title for Details | | |
| | | |
| | | |
| | | |
| | | |
| | | |
| | | |
| | | |
| March 3, 10, 17, 24, 31, 2015 | | |
| | | |
| | | |
| | | |
| | | |
| | | |
| | | |
| | | |
| | | |
| | | |
| | | |
| | | |
| | | |
| | | |
| | | |
| | | |
| | | |
| | | |
| | | |
| | | |
| | | |
| | | |
| | | |
| | | |
| | | |
| | | |
| | | |
| | | |
| | | |
| | | |
| | | |
| | | |
| | | |
| | | |
| | | |
| | | |
| | | |
| | | |
| | | |
| | | |
| | | |
| | | |
| | | |
| | | |
| | | |
| | | |
| | | |
| | | |
| | | |
| | | |
| | | |
| | | |
| | | |
| | | |
| | | |
| | | |
| | | |
| | Reiki Open House | |
| | | |
| | | |
| | | |
| | | |
| | | |