Lucy Calkins announced as keynote for 2016 Write Now! Conference in Conway


At this year's Write Now! Conference, held on March 21, it was announced that Lucy Calkins, author of the popular Units of Study for Teaching Writing series and the Units of Study for Teaching Reading, Grades 3-5 series, will be the featured speaker for the April 2, 2016 event. The event is expected to fill by the end of this week. Any interested educator is encouraged to register and mail a check today if they want a chance to participate.

---

Recommendations being accepted for Leadership North Country Class of

Leadership North Country is patterned after the over 350 state, regional, and local Leadership Programs in the United States and is one of five regional programs in NH.

Leadership North Country enhances the skills of participating individuals by providing them with information and resources, by increasing their networks and contacts both inside and outside of the region, and by providing them with opportunities to take on new projects both individually and in partnership with each other and with existing leaders.

---

PSU School Law AD5700 Offered at NCES in July

Federal and state laws that apply to school systems, educational programs, and personnel will be discussed. Also covered will be the legal prerogatives available to the administrator and local boards of education. Consideration of constitutional, statutory, and case-law foundations of education systems, and the school administrator's role will be discussed. Prerequisite: AD 5010 or EP 7020.

Dates: July 7, 10, 14 & 17, 2015 from 8:00 - 4:00.

---

Competency Education

Did you see the
news announcement
in early March that NH is the first in the nation to receive federal approval from the Department of Education for piloting a competency-based assessment program in four school districts? Want to learn more about competency education? This new report released this month from CompetencyWorks.org may help.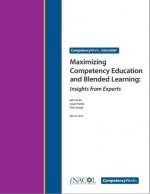 ---
Northern Forest Explorer Interns

Interns will work with children ages 10-14 during five-day paddling trips that connect young people to the possibilities found in nature. Application deadline April 10th.

---
Artist Residencies: Arts Opportunities for North Country Schools

Marvelous Marvin's STEAM Tour

Using theater, circus arts and rhyming text to engage students in science, math and more. Interactive workshops and assemblies, K-6. (April 2015)

Learn more and sign up your school by calling 323-7302 or programs@aannh.org.

Interested in arts related professional development and other arts-related opportunities for students and schools? Be sure to visit the Arts Alliance of Northern NH's website.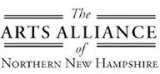 ---
Louise Tillotson Teaching Fellowship

The Louise Tillotson Teaching Fellowship program strives to raise public awareness about the value of excellence in education and to retain good teachers in the North Country schools of New Hampshire. This award is made to a select few each year.

Louise Tillotson — a self-made businesswoman, wife of Neil Tillotson (founder of the Tillotson Corporation and former owner of The BALSAMS Grand Resort Hotel), and resident of Dixville Notch — established the fellowship in 2006.

Each fellow receives a cash award, typically $10,000 to $15,000, to be used at his or her discretion.

---

NHSAA Aspiring Administrators Scholarship

In 2001, the New Hampshire School Administrators Association established an Aspiring Administrators Scholarship, and in 2005, an additional scholarship was created in memory of Charles Marston. These $1,500 scholarships are available to any current or aspiring New Hampshire school administrator who is enrolled, or will be enrolled, in an accredited graduate program in Educational Administration at the CAGS/Doctoral level. Applications are due no later than April 17, 2015.

---
AMC Outdoor Recreation Internships for Coos County Seniors and Community College Students
A partnership between the Appalachian Mountain Club, the USDA Forest Service and Coos County high schools aims at providing practical opportunities for career exploration in the outdoor field. Specific internship tracks include Mountain Hospitality, Outdoor/ Environmental Education, and Conservation & Trails Stewardship. The program provides interns with the opportunity to apply classroom knowledge to outdoor interests developed while growing up in rural northern New Hampshire. Summer internships as well as 'gap year' internships provide the experiential learning opportunity to help determine future academic program or career interests through local colleges, universities, and employers.

---
Education Job Opportunities

Visit TeachNorth.org for education related jobs in the North Country.

---

Odysseyware provides online curriculum for grades 3-12, with customizable core, elective and CTE courses, assessment & remediation tools and much more. Odysseyware is ideal as a stand-alone curriculum or for blended learning, credit recovery, RTI, alternative and special education, ESOL, 1:1 and more.

---
Contact:

North Country Education Services
NCES is an equal opportunity employer and provider.