Echoes in Rhythm with Sidney Barnes at the Twisted Laurel April 17th

Our band Echoes in Rhythm featuring Sidney Barnes has been invited back to the Twisted Laurel Weaverville for a show on Fri. April 17th from 7:30 - 10:30 pm.
The band will be myself - keyboard, Bill Fouty - bass, Rick Dilling - drums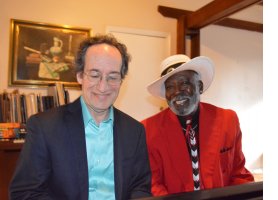 and Sydney Barnes - vocals.
Our first set at 7:30 will be instrumental and Sidney will join us for the two later sets.
The Twisted Laurel Weaverville is at

10-A South Main Street in Weaverville.
Healer, Spiritual Guide and Creative Visionary Ron Young at Crystal Visions

My long-time associate in spiritual work, Healer Ron Young is coming to the Asheville area for one of his extraordinary trainings May 7-12 (13) and is presenting an evening of healing meditation Tues. May 5th at Crystal Visions. I highly recommend his work and the May 5th evening is a perfect way to experience the blessings that by the Grace of God unfold uniquely for each individual.
See Below for a more in depth description of Ron's Field of Life Healing Wisdom Training,
his background and his lineage: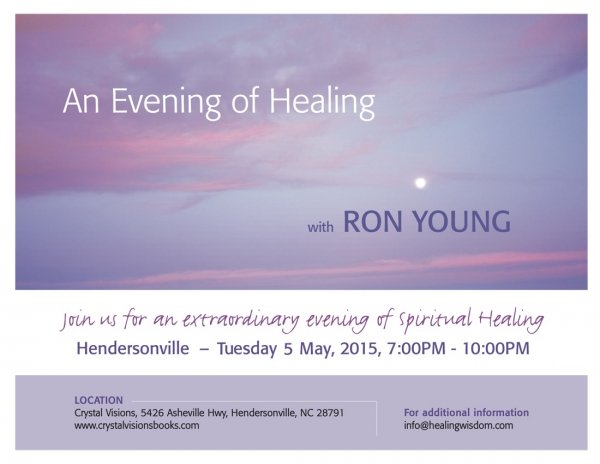 Upcoming Events - Richard Shulman performances:

April 2015
Sat. April 11, 4:15 - 5:00 pm, UNCA Faculty Jazz Group concert on the Quad. University of North Carolina - Asheville. Part of a student concert festival starting at noon.
Sun. April 12th 10:30 am providing music for Unity of the Blue Ridge 2041 Old Fanning Bridge Road, Mills River, NC 28759
(828) 891-8700
Tues. April 14th, 6:30 - 8:30 pm playing with the Sharon LaMotte Band
at Marco's Pizzeria Northland Shopping Center 946 Merrimon Ave Asheville, NC 828-285-0709
Ron Young Field of Life Training May 7-12 at Kanuga Conference Center

I recently invited extra-ordinary healer and spiritual guide Ron Young to give one of his trainings here in Asheville and he will be here for two events in May. I have worked with him for over 30 years and he has been instrumental in my spiritual and musical accomplishments.
As a result of this conversation, Ron Young is coming to Kanuga conference Center to give one of his deeply empowering spiritual healing trainings May 7-12 (13th optional). www.healingwisdom.com/asheville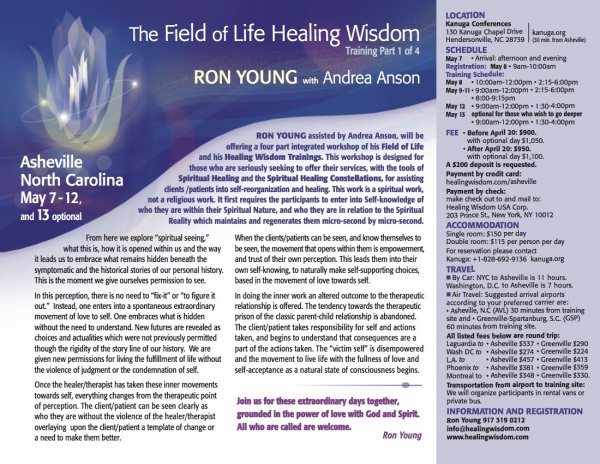 I met Ron in 1983 during the time I began my immersion into the exploration of Spiritual Reality. At that time I was studying the yogic traditions of meditation and healing with Hilda Charlton. I came to Hilda as a jazz musician with classical roots. Hilda took me in, so to speak, assisting me in consciously developing my spiritual reality, and taught me to be an instrument of the Divine through the expression of music.
At the same time Ron, who worked very closely with Hilda (and with her permission), worked with me to attune me to the Spirit-Soul level of individuals seeking healing. The spiritual work he guided me through was specifically to call forth the intelligence that the individual's Spirit-Soul was offering as a doorway to assist their entry into the reality of their Spirit-Soul and to receive both the healings and awakenings awaiting them from their inner nature. Ron called this work Soul Portraits. In the 29 years since then I have created hundreds of Musical Soul Portraits for individuals and groups as a form of healing and spiritual service.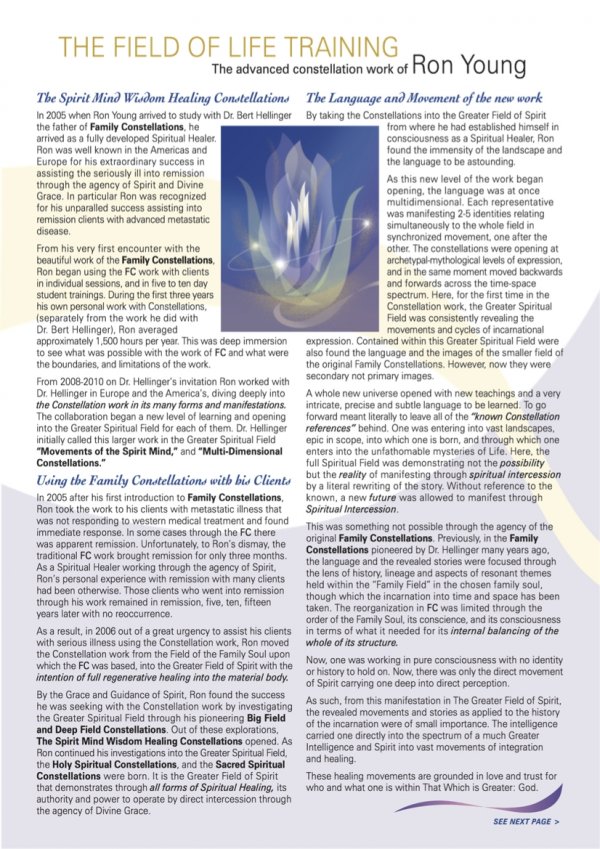 Many Spiritual gifts have come from the continuing work and collaboration Ron and I have enjoyed over the years. These include different albums and performances in Europe, the United States and Canada. Most importantly I have taken this connection of the Divine Creative Intelligence Ron assisted me with into my life directly and through the gift of music as an offering of continuous Spiritual Healing to the world in which we live.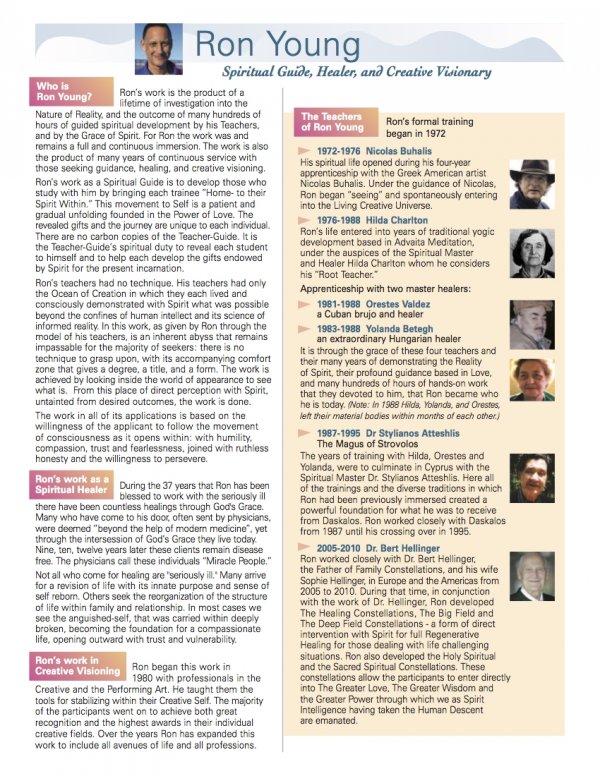 Retreat with Elizabeth Joyce & Richard Shulman Aug. 8 - 16

This is going to be a lovely and healing retreat with Elizabeth!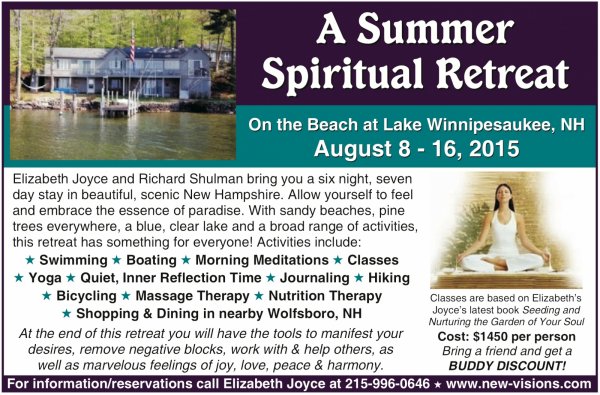 Thank you for your support of this music!
I wish you
Much Love and Many Blessings,
Richard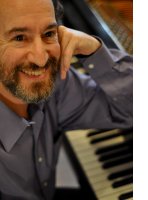 For more information see: