Follow our craft beer adventures...
- Meet Local Craft Beer Celebrities at Our 20th Anniversary Classic City Brew Fest on Sunday!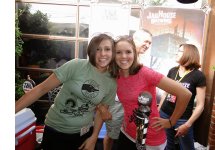 20th Annual
CLASSIC CITY BREW FEST
Sunday, April 12, 2015
Athens, GA
Graduate Hotel Athens & Foundry Music Hall (formerly the Foundry Park Inn)
A benefit for the Athens-Area Humane Society.
Meet these local craft beer celebrities at the Classic City Brew Fest on Sunday...
Brian "Spike" Buckowski: co-owner and brewmaster of Terrapin Beer Company in Athens. Spike is a very serious guy, but you can sometimes get him to smile if you talk about his annual European brewing collaborations.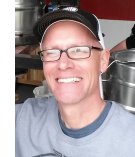 Brian Roth: co-owner and brewing mastermind behind Athens' brand new Southern Brewing Company. Experimenting with wild, local microbes and creative ingredients is the way Brian rolls. Brian premiers his Southern Brewing beers at this year's Brew Fest!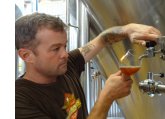 Eric Johnson: co-owner and brewer for Wild Heaven in Avondale Estates near Decatur, GA. A true brewing pro, Eric goes to great lengths to make sure his Belgian-inspired Wild Heaven beers are close to perfection.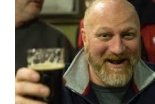 John Roberts, AKA J.R.: brewer, co-owner and driving force behind the perennial success of downtown Atlanta's much-loved brewpub Max Lager's. J.R. churns out flavorful classic styles along with some ingenious experimental brews.

Owen Ogletree: beer writer, beer traveler, editor for Brewtopia.info, associate editor of Beer Connoisseur Magazine, and founder/director of the Classic City Brew Fest and Atlanta Cask Ale Tasting. Owen put together the first Brew Fest way back in 1996 after a trip to the Great American Beer Fest in Denver.

Glenn Golden: brewer and founder of Hampton's groundbreaking JailHouse Brewing Company. Who would have imagined that a small craft brewery in a rural town's old jail building would achieve so much success? Well done, Glenn!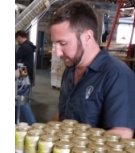 David Stein: founder and co-brewer at Athens' hot new Creature Comforts Brewing Company located in downtown's old Snow Tire building. Creature Comforts is also experimenting with barrel-aging and local, wild yeast and bacteria strains.

Kate Lloyd: As Terrapin's talented cask ale manager, Kate does a phenomenal job in creating all the exciting cask-conditioned ales for the local Terrapin Beer Company that is celebrating its 13th anniversary. Kate loves to discuss all things beer.

Sachin Patel: Everybody loves Sachin, who owns Athens' Five Points Bottle Shops and The Pine gastropub. Five Points Bottle locations offer Athens' greatest selections of craft beer, fine drinks, growlers, cigars and homebrew supplies.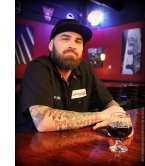 Richard Miley: co-owner and rock star chef of Athens' popular Catch 22 Gastropub. Richard hosts amazing beer dinners and bottle shares at the restaurant. Head to Catch 22 soon to try superb food and a craft beer sampler served on an art pallet.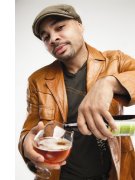 Ale Sharpton: Atlanta-based beer writer, travel journalist, editor, sports and music fanatic. Ale also just launched AllWays Open Creative agency. Look online for his beer show too! @AleSharpton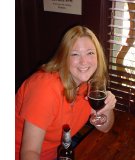 Georgia's Beer Wench: Kerri is a beer writer, beer traveler, food and beer pairing enthusiast and assistant director of the Classic City Brew Fest. Check out her blogs at BeerWench.info and on Twitter @BeerWenchGA
Here's just a handful of the 400 rare, exceptional beers at our 20th anniversary Classic City Brew Fest on Sunday...
Founders KBS

Founders Mosaic Promise

Founders Big Luscious

Goose Island Bourbon County Stout

Creature Comforts The Curious No. 5 - A golden sour ale actually fermented with Athens, Georgia wild yeast and bacteria.

Southern Brewing Pale Ale (Belgian-style) fermented from a blend of brewery-cultured Athens wild yeast strains from Wild Azalea and Cherokee Rose blossoms.

Owen Ogletree's exclusive, extremely limited Sierra Nevada Revenge of the Pith grapefruit IPA Beer Camp brew.

Terrapin barrel-aged kegs

Wrecking Bar Mexican Siberius Imperial Stout

Rarities from Cigar City, Bruery, Burnt Hickory, Cherry Street, Orpheus, Reformation, Black Diamond, Telegraph, Service Brewing, and a ton of other super special treats!!!
The full list of 2015 Classic City Brew Fest beers will be published Friday night around 10 PM at this link.
Please spread the word to your friends and consider coming out for the day or the weekend to help support his wonderful, long-running festival. Terrapin's big anniversary carnival takes place the day before. Stay Sunday night in a smartly remodeled, discounted hotel room at Graduate Athens.
There is NO WAY you can miss out on trying the 28 unique cask ales and the almost 400 other amazing beers!

It's six days away! Why are you waiting?

Tickets are ONLY $39.99.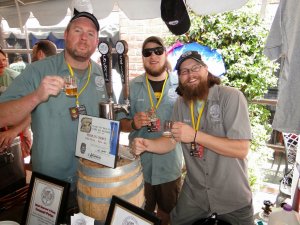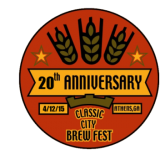 Brew Fest Sponsors:
- Athens-Area Humane Soc.
- Brewtopia Events LLC
- Terrapin Beer Company
- Goose Island
- Five Points Bottle Shops
- Trappeze Pub
- Chops & Hops
- Catch 22 Gastropub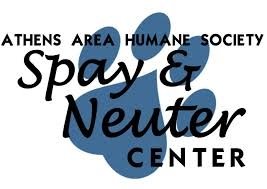 - Athens Beer Week: April 6-12, 2015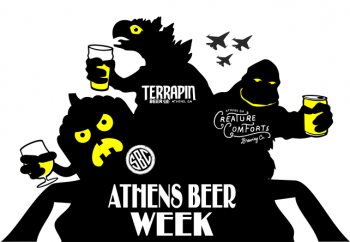 Athens Beer Week is an exciting seven days of spring beer events in the beautiful college town of Athens, Georgia.
Come out next week and support local craft beer!
Enjoy local brewery tours, beer dinners, craft beer celebrations, special tappings and MORE during Athens Craft Beer Week that culminates on Sunday, April 12 with the 20th anniversary Classic City Brew Fest!
CLICK HERE for the full calendar of events for Athens Beer Week.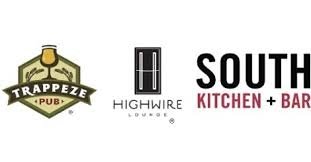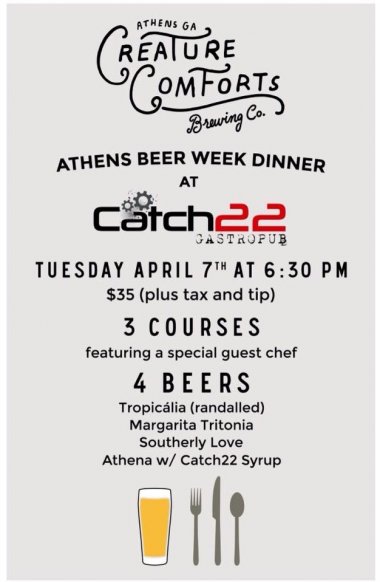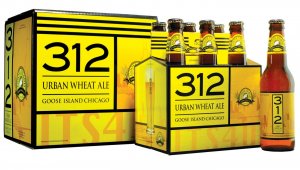 Goose Island 312 Urban Wheat Ale
RECIPE INFORMATION:
Style: American Wheat Ale
Alcohol by Volume: 4.2%
International Bitterness Units: 18
Color: Hazy Straw
Hops: First Gold, Mt. Hood, Cascade
Malts: 2 Row, Torrified Wheat
BREWER'S NOTES:
Inspired by the city of Chicago and densely populated with flavor, 312's spicy aroma of Cascade hops is followed by a crisp, fruity ale flavor delivered in a smooth, creamy body that's immensely refreshing.
- Featured Links & Events
- Like Brewtopia Events on Facebook & Follow on Twitter

CLICK HERE and hit the Brewtopia Events "like" button on Facebook to see live photos and news posts as we sip, quaff and sniff craft beer around the world.

Also follow Brewtopia Events on Twitter.
COMING UP...
.
Owen Ogletree posts photos and reports from all the exciting goings-on during this week's Athens Beer Week.
Owen and Jeff Rapp travel to Nottingham, England to attend the Campaign for Real Ale's annual general meeting.