Plan Ahead: Festival Schedule Now Online
Is there a specific author you want to see at the Gaithersburg Book Festival, or a special writing workshop in which you or your kids want to participate? Now you can start scheduling your time at the Festival by visiting our author presentation schedule and signing schedule on the GBF website. And, with the festival map, you can see where you need to be and when.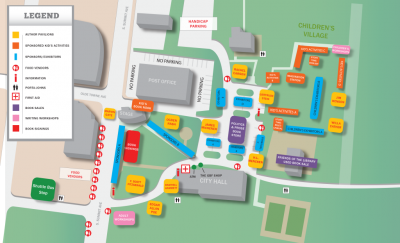 GBF to Put Spotlight on the
Lack of Diversity in Literature
Panel Discussion Features Top Children's, Young Adult Authors at the Forefront of the "We Need Diverse Books" Movement
While 37 percent of the U.S. population is comprised of people of color, this diversity is not reflected in the books our children are reading. Only 10 percent of children's books contained multicultural content, according to publisher Lee and Low Books.
At the sixth annual Gaithersburg Book Festival on May 16, top authors including WNDB team members at the forefront of the We Need Diverse Books movement will lead a panel discussion that explores why there has been such a lack of diversity in publishing, and what can be done to ensure that this trend does not continue.
The festival also will promote greater diversity with the debut of a Multilingual Story Time tent, featuring stories in various languages throughout the day.
"This is a discussion that needs to be happening at book festivals, schools, libraries and homes everywhere," said Ellen Oh, founder and president of We Need Diverse Books and author of the young adult fantasy trilogy, The Prophecy Series. "This is how we can change the way people read. This is how we help raise a new generation of empathetic citizens. And we are grateful to the Gaithersburg Book Festival for helping us keep the conversation going."
At the Festival, Oh will moderate a panel of authors that include Aisha Saeed, Tracey Baptiste and Gene Luen Yang. We Need Diverse Books is a grassroots organization created to address the lack of diverse, non-majority narratives in children's literature. The organization is committed to the ideal that embracing diversity will lead to acceptance, empathy and, ultimately, equality. The movement got its informal start last year as a Twitter exchange between Oh and Malinda Lo, in which they lamented about the lack of diversity in children's literature. When Oh discussed taking action, numerous authors, bloggers and others in the industry offered to join in. Their efforts quickly grew into a global movement that demanded the attention of the publishing industry, the media and readers everywhere. The collective group planned a three-day event last May to raise awareness, brainstorm solutions and take action (Diversify Your Shelves), with Saeed priming the pump with the first tweet including the #WeNeedDiverseBooks hashtag.
The organization's current activities include the establishment of The Walter Dean Myers Award and Grants, which will honor diverse books each year; the development of an internship program to help diversify publishing from the inside out, and compiling resources for teachers and librarians. In 2016, the organization will host the first Children's Literature Diversity Festival in Washington, D.C.
The We Need Diverse Books panel is scheduled for Saturday, May 16, at 11:15 a.m. in the Ogden Nash Pavilion.
Multilingual Story Time Tent Added to 2015 Festival
In addition to the We Need Diverse Books panel this year, the Gaithersburg Book Festival is expanding its own diversity activities by adding a second Story Time tent exclusively focused on stories in multiple languages.
Sponsored by The Universities at Shady Grove (USG), the Multilingual Story Time Tent will feature stories written in Spanish, French, Farsi, Hindi, Korean and Vietnamese, read by students and educators from USG. The readings will last 20 minutes, and are scheduled every half hour beginning at 10 a.m.
Get the Scoop on the Festival with Montgomery Community Media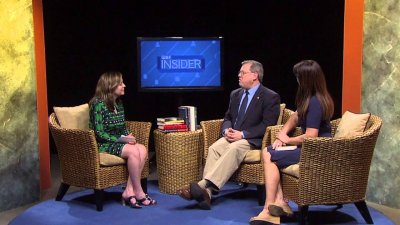 In this GBF Insider video, MyMCMedia's Sonya Burke talks with Jud Ashman, founder of the Gaithersburg Book Festival and Mayor of Gaithersburg, and best-selling author Sarah Pekkanen to get the inside scoop on the festival.
GBF Partners with Local Organizations for Book Drive
Festival Teams with Gaithersburg Elementary,
Politics & Prose and Hand & Stone Massage to Encourage Attendees to Donate Books to Benefit Local Children
While you are enjoying the great selection of children's books offered at this year's Gaithersburg Book Festival (GBF), consider the children whose families can't afford to buy new books or have difficulty accessing their local library. In some city schools, as many as 90 percent of students qualify for reduced or free school lunches, which underscores the need in the community for additional support. The Gaithersburg Book Festival, Politics & Prose Bookstore and Kentlands Hand & Stone Massage and Facial Spa are teaming up to encourage Festival attendees to purchase books onsite May 16, which will then be donated to children in the Gaithersburg community.
The list of requested titles will be on display in the Politics & Prose tent at the Festival. All book drive purchases at the Festival will be delivered by Politics & Prose Bookstore to Stephanie Brant, principal of Gaithersburg Elementary School (GES). Brant, in coordination with festival organizers and the City of Gaithersburg, will get them to local students.
"Promoting literacy in our community is one of the main goals of the Gaithersburg Book Festival. We give our local students a rare opportunity to meet their favorite authors, which fosters a stronger connection to reading and the books they love, " said Jud Ashman, founder of the Festival and Mayor of Gaithersburg. "I'd like to thank Stephanie Brant, Hand & Stone and Politics & Prose for being the driving force behind this new initiative that will ensure we can get books into the hands of our young readers."
Everyone who donates a book will receive a coupon from Hand & Stone for free aromatherapy on a massage or $10 off an Exceptional Facial. Hand & Stone will also hold a drawing, giving donors a chance to win a free massage or facial.
Questions about the drive? Contact Kay Hechler at 240-743-9704.
More Authors to See May 16
The sixth annual Gaithersburg Book Festival is quickly approaching, and our author recruitment crew continues to add top-notch talent to our agenda. Here's a look at the newest authors to join this year's festival.
~Non-Fiction~

Dan Balz is chief correspondent at The Washington Post. He joined the paper in 1978 and has been involved in the paper's political coverage as a reporter or editor throughout his career there. He is author of two New York Times best-selling books about recent presidential campaigns: "Collision 2012: Obama vs. Romney and the Future of Elections in America" and, with Haynes Johnson, "The Battle for America 2008: The Story of an Extraordinary Election." He is also co-author, with Ronald Brownstein of Atlantic Media, of "Storming the Gates: Protest Politics and the Republican Revival," an analysis of the Republican victories in the 1994 elections and the reshaping of the Republican Party.

Judy Robinett has led both public and private companies as CEO and served in management positions at Fortune 500 companies. She is on the advisory boards of Illuminate VC, Pereg VC, Springboard Enterprises, WIM and Newpark Capital. She served as a managing director of Golden Seeds Angel Network and as a member of the faculty of Goldman Sachs' 10,000 Small Businesses Program. Judy's book, "How to Be a Power Connector: The 5+50+100 Rule," was named the #1 business book of 2014 by Inc. Magazine. She has been profiled in Fast Company, Forbes, CBS, Huffington Post and Bloomberg Businessweek.
~Fiction~

Mary Kay Zuravleff's novel "Man Alive!" tells the story of a Bethesda psychiatrist who is struck by lightning and now only wants to barbecue. The Washington Post called it "a family novel for smart people," and named it a 2013 Notable Book. People Magazine praised her "intelligence and sly humor." Her earlier novels, "The Bowl Is Already Broken" and "The Frequency of Souls," won the James Jones Award and the American Academy's Rosenthal Award. Mary Kay is the recipient of a 2015 DC Artist's Grant and currently teaches at WriterHouse in Charlottesville. She lives in Washington, D.C., where she serves on the PEN/Faulkner Foundation and is a co-founder of the D.C. Women Writers Group.
~Poetry~

Rose Solari is the author of three full-length collections of poetry, "The Last Girl," "Orpheus in the Park" and "Difficult Weather"; the one-act play, "Looking for Guenevere," and a novel, "A Secret Woman." She has lectured and taught writing workshops at many institutions, including the University of Maryland, St. John's College, Annapolis, the Jung Society of Washington and The Centre for Creative Writing at Oxford University's Kellogg College. Her work as a journalist includes numerous freelance assignments, as well as positions as staff writer and editor for SportsFan Magazine and Common Boundary Magazine. Rose's awards include the Randall Jarrell Poetry Prize, Academy of American Poets' University Prize, The Columbia Book Award and an EMMA award for excellence in journalism. In 2012, she spent two terms as a Visiting Writer with the Centre for Creative Writing, University of Oxford's Kellogg College, doing research and teaching, and currently serves on the Centre's Advisory Panel.
Want to help spread the word about the Gaithersburg Book Festival? Join our Thunderclap.
Thunderclap is the first-ever crowdspeaking platform that helps people be heard by saying something together. It allows a single message to be mass-shared, flash mob-style, so it rises above the noise of your social networks.
You can join our Thunderclap with your Twitter, Facebook or Tumblr account. Just sign up and help us spread the word!
6th Annual Gaithersburg Book

Festival

____

Saturday

May 16, 2015

____

On the Grounds of

City Hall in

Olde Towne Gaithersburg, Md.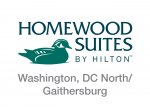 The GBF welcomes its newest partner, Homewood Suites by Hilton – the host hotel for the Festival.

This newly renovated hotel is offering Festival participants and attendees a special rate of $99 per night for a spacious king or double queen studio suite, which also includes the Homewood hot breakfast buffet.

To make your reservations and take advantage of this special offer, please call 888-370-0983 and use booking code "BOO."
Welcome to Our Newest Sponsors
The GBF would like to thank the latest sponsors to commit their support to the 2015 Gaithersburg Book Festival:
Mystery Writers of America - Mid-Atlantic Chapter
Johns Hopkins University, Montgomery County Campus
Grace United Methodist Church
Kentlands Hand and Stone Massage and Facial Spa
Kentlands Community Foundation
Tell a Friend About the GBF
Share the GBF News with your friends, family and book club members so they can see what we're up to for 2015.
Simply click the "Send to a Friend" button at the top of the newsletter to pass along this issue.
To become a regular GBF News subscriber, visit the Festival website and click "Join Our Mailing List."
Subscriber contact information will be used solely for the newsletter and will not be shared or sold to other parties.
Want to be one of the first to know about

the latest news from the Gaithersburg Book Festival and our featured authors?