Follow our craft beer adventures...
- The Beer Lover's Four Perfect Days in London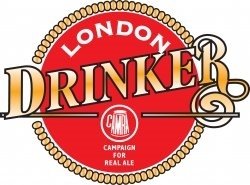 By Owen Ogletree
London, England makes for a superb first trip to Europe - everyone speaks our language (mostly), the tube makes for easy transportation around the city, hundreds of hotels offer decent rates, and, most importantly, the beer and pubs are delightful.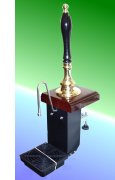 In a classic London pub, always order at the bar and be sure to focus on the hand-pulled, cask ale taps that pour cask-conditioned "real ale." These beers are naturally carbonated, unfiltered, unpasteurized products served without artificial carbon dioxide gas. Expect a subtle, elegant pint served at a cool cellar temperature of 50-55 degrees F with smooth, soft, light carbonation. Contrary to rumor, English cask ale should NEVER be flat and warm.
In terms of UK cask styles, look for malty English bitters, hoppy golden ales, chocolately dark milds, and black porters and stouts. Even though most English cask ales rank as lower alcohol, session-able beers in the 3-5% alcohol range, it's usually wise to order half pints - especially on an extended pub crawl.
Kegged craft beer will also be on offer in many London pubs, and these differ from classic cask ale in their higher level of artificial carbon dioxide gas and thorough filtration and pasteurization.
Day 1 - Central London
After getting through customs, make your way to the airport's train station to head to your hotel to drop off bags. Resist the intense urge to take a nap, as you'll have far too much to see and do this day.
Purchase a one-day, unlimited tube (underground/subway) pass at any station and proceed to the Westminster stop. As you emerge from the station at the Bridge Street exit, Big Ben will be the massive structure across the street, with the River Thames and London Eye to the left and Houses of Parliament and Westminster Abbey to the right.

After visiting one or more of these touristy must-see spots, pop into the superb St. Stephens Tavern (10 Bridge Street, Westminster, SW1A 2JR - next to Westminster station) to sample their range of Badger cask ales and nosh a meat pie or fish & chips. If the bar is full, ask if the upstairs dining room is open.
Walk north on Whitehall Road past 10 Downing Street and the Horse Guards Parade toward Trafalgar Square and The National Gallery. If you must see the outside of crowded Buckingham Palace, take a detour west through St. James park.
After getting pooped on by pigeons in Trafalgar Square and sticking your head into the National Gallery, walk through the theater district for a mouth-watering cask ale or two at The Harp (47 Chandos Place, WC2N 4HS).

Jump on the tube for Euston station where you'll find these top cask ale pubs just a few steps away...
Doric Arch, 1 Eversholt Street, Euston Square, NW1 1DN. Classic railway pub.
Euston Tap, 190 Euston Road, NW1 2EF. Craft beer pub in an old railway observation tower.
The Bree Louise, 69 Cobourg Street, NW1 2HH.
When satiated with real ale, check out the street behind Bree Louise for a dozen or so friendly restaurants serving tasty Indian cuisine.
Day 2 - South of the Thames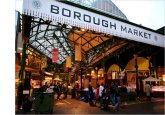 Walking from London Bridge tube station, arrive at the amazing Borough Market around 10-11 am (closed Sundays) and try not to drool at the expansive selection of cheeses, meats, desserts and street food. Be sure to nibble outstanding cheese samples at Neal's Yard Dairy store. After a grazing lunch in the market, hit up these pub favorites for a variety of half pints...
Market Porter, 9 Stoney Street, SE1 9AA.
The Rake, 14a Winchester Walk, Borough Market, SE1 9AG.
The Wheatsheaf, 24 Southwark Street, SE1 1TY. Try the refreshing Young's Bitter.
Barrowboy & Banker, 8 Borough High Street, SE1 9QQ. Handsome Fuller's pub housed in an old bank building.
The Royal Oak, 44 Tabard Street, SE1 4JU. Taste the entire range of Harvey's historic cask ales here.
While in the area, fit in a quick visit to the fascinating recreation of Shakespeare's Globe Theatre (21 New Globe Walk, Bankside, SE1 9DT).
Day 3 - Cheery Chiswick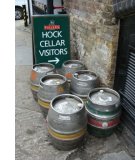 Book an afternoon tour in advance at the iconic Fullers Brewery in the London neighborhood of Chiswick. Exit the Turnham Green station on the District Line for the easy walk to Fullers. Before the tour, have a pint and savory meat or mushroom pie at the Mawson Arms brewery tap, which is also the meeting spot for your tour.
The Fullers tour concludes with a grand tasting in the brewery's Hock Cellar museum and tap.
After the brewery visit, walk east along the north bank of the Thames (toward Hammersmith tube station) for a scenic, evening river pub romp that includes...
Old Ship, 25 Upper Mall, W6 9TD.
The Dove, 19 Upper Mall, Hammersmith, W6 9TA.
The Salutation, 154 King Street, Hammersmith, W6 0QU.
Andover Arms, 57 Aldensley Road, Hammersmith, W6 0DL.
The Blue Anchor, 13 Lower Mall, Hammersmith, W6 9DJ.
The Hop Poles, 17-19 King Street, Hammersmith, W6 9HR.
The Swan, 46 Hammersmith Broadway, W6 0DZ.
Day 4 - Museum, Meals & More Ale
After a full morning of taking in the sights at the massive British Museum (near Russell Square tube stop), head across the street to the Museum Tavern (49 Great Russell Street, WC1B 3BA) for a pint of rich, malty Theakston Old Peculier.
Now walk east into the Holborn area to sample pub grub and ales at these glorious locales...
Holborn Whippet, 25-29 Sicilian Avenue, WC1A 2QH. Inspired pub fare.
Princess Louise, 208 High Holborn, WC1V 7EP. Ornate Victorian pub with Sam Smith's classic Brewery Bitter on cask.
Penderel's Oak, 283-288 High Holborn, WC1V 7HP. Part of the massive Wetherspoon pub chain, this place offers a variety of cask ales and inexpensive food choices.
Ye Old Mitre, 1 Ely Place, EC1N 6SJ. Historic pub tucked down a tiny alley.
The Craft Beer Company, 82 Leather Lane, EC1N 7TR. Features craft kegs alongside casks.
Jerusalem Tavern, 55 Britton Street, EC1M 5UQ. Rare London outlet for casks ales from St. Peter's Brewery.
Saturday BONUS Brewery Day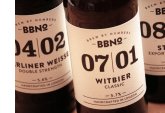 If you love adventure and a good walk, use an entire Saturday afternoon to explore London's new "Brewery Mile" - a stretch of old, elevated train tracks with a number of young, craft nano-breweries housed underneath or nearby. These breweries seem inspired by American craft beers, and all have tasting rooms open only on Saturdays.
Although it involves a little backtracking, below is my suggested order for walking the Brewery Mile, based on brewery opening hours. Bermondsey is the closest tube stop to your starting point at Kernel...
Kernel Brewery - 9am-2pm
Partizan Brewing Co. - 11am-5pm
Brew by Numbers - 10am-5pm
Fourpure - 11am-5pm
Anspach & Hobday (Bullfinch) - 11am-6pm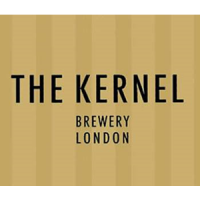 There you have it - four or five beery days in London - all set up in an easy-to-follow schedule. Plan a trip soon, and email Owen your feedback. Cheers!
- Last Georgia Keg of Revenge of the Pith TONIGHT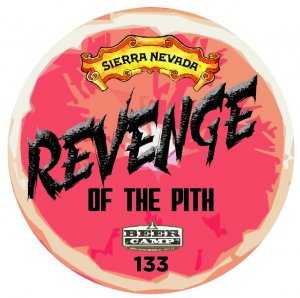 Sample a special keg of Owen Ogletree's Sierra Nevada Beer Camp strong IPA with tons of whole leaf hops and hand-crushed grapefruit TODAY at Trappeze Pub in Athens, GA starting at 5:30 pm. This is the last keg of this amazing brew in the area! Be sure to say HI to Owen.
- Second Self's Growing Lineup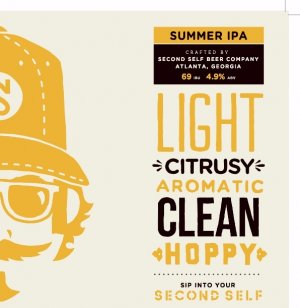 Atlanta's Second Self Beer Company will be growing its can production this summer with Red Hop Rye and Thai Wheat. Second Self also releases its Summer IPA - a Taco Mac Beer of the Month for June that will come with a commemorative glass. "Summer IPA is a 4.9% ABV session IPA that's continuously hopped during the boil, then dry-hopped with Citra and Amarillo," notes Second Self's Jason Santamaria. "In July, we're releasing two new beers - Gose and Xmas. The 4% ABV Gose is pretty straight-forward with ginger, salt and acid. Xmas in July is a take on a Christmas quad for summer. It's similar to a Belgian dubbel but with summer spices. Our barrel-aged Red Hop Rye will also be coming out this summer."
- Terrapin's Summer Projects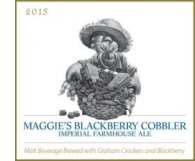 Terrapin's Monster Beer Tour favorite Rye Cubed, the Athens brewery's second vintage of its triple IPA, hits shelves in June. Terrapin's Reserve Series is back with Maggie's Blackberry Cobbler - an imperial farmhouse-style ale made with real graham crackers and blackberry puree.
Side Project 25 will be Liquid Lunch peanut butter and jelly porter. Terrapin's Julia Weckback reports, "We've also got a collaboration with Cigar City currently scheduled for a brew date of July 7-8, and it looks to be an apricot ginger IPA with a name still to be determined. Terrapin will be releasing the collaboration in four-pack 12 ounce bottles this September."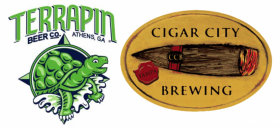 - Max Lager's & Cigar City Get Sour
Stop by Max Lager's in downtown Atlanta to try the new Cuvee du Gamelle hoppy session sour - a collaborative brew with Cigar City's Wayne Wambles that was made for the Atlanta Food & Wine Festival. Also grab of pint of Max Lager's Hitze Keller Pils and Dark Side Smoked India Black Ale.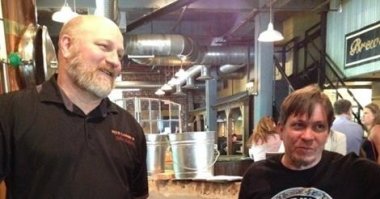 Max Lager's John Roberts (left) with Cigar City's Wayne Wambles.

Photo by Bob Townsend

Guest Beer Blog from The Craft Beer Factory's Richard Heaver...
As we head into summer, from a growler store perspective, it's time for a new menu to match the season. This time of year one normally sees fewer Porters, Stouts and Imperial IPAs, etc. being quaffed, with more attention being given to beers that pair well with warmer weather. In our growler store, The Craft Beer Factory in Marietta, we are still seeing a tremendous following for all things that have a heavy ABV. It does not seem as though this is abating during the spring season. The bourbon craze is still gathering speed as we have seen more product come on to the market. In our store, Alltech are leading the way with Kentucky Bourbon Barrel Ale, with New Holland Dragon's Milk also doing well. Innis and Gunn have found success with the Rum Aged Ale and their Stout that utilizes Irish Whiskey casks for its finish. Last year we experienced reasonable sales in session beers during the spring and summer; but higher ABV products still led the way. I will be interested to see if session beers show signs of growth this year.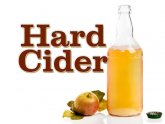 We are expecting our cider business to continue to grow with Mercier Orchards leading the way. There is no doubt in our mind that Georgia is in need of more craft cider producers to satisfy the growing need. Looking at other states as an example - California, Oregon, Washington, New York all have multiple suppliers. Let's hope that we are able to achieve this goal.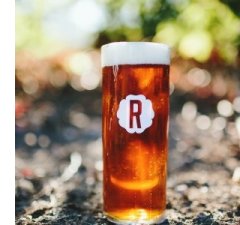 Reformation Brewery
Atlas IPA


RECIPE INFORMATION:
Malted Rye




Columbus




Cascade




6.8% ABV



BREWER'S NOTES:
Unfiltered and deep rust in color, this IPA's aroma is citrusy with hints of caramel malt and a distinct spiciness from the rye. Columbus and Cascade hops join forces for a hint of resiny pine and citrus flavor with a prominent spicy rye finish. All these flavors are supported by a robust malt backbone to provide balance and stability for the journey. Gently carbonated and medium to full body allows the bittering hops to linger.
- Featured Links & Events

05/27/2015 - Owen Ogletree's last keg of his Sierra Nevada Beer Camp Revenge of the Pith strong IPA with grapefruit. Trappeze Pub, Athens, GA - 5:30 pm.
Southern Brewing Company in Athens, GA is currently running brewery tours and tastes on Thursday 5:30-7:30 pm; Friday 4:30-7:30 pm; Saturday 2:30-7:30 pm.
05/31/2015 - 5 Seasons Prado's annual Sausage-fest cooking competition, 3-6 pm. Guests can nibble all the entries, enjoy live music and sip impressive drink specials for only $10.
07/11/2015 - Red Hare's 4th annual Luau at the Marietta brewery.
10/17--10/24/2015 - Owen's group tour of the best breweries and cask ale pubs in Yorkshire and London. Why not come along? Cost is only $1395 and includes hotel, ground transportation, tours and most food and beer. Reply to this email, if interested.

- Like Brewtopia Events on Facebook & Follow on Twitter

CLICK HERE and hit the Brewtopia Events "like" button on Facebook to see live photos and news posts as we sip, quaff and sniff craft beer around the world.

Also follow Brewtopia Events on Twitter.
COMING UP...
.
Owen Ogletree posts photos and reports from some the best pubs and breweries in Vermont and Quebec and pays a visit to the renowned Mondial de la Biere festival in Montreal.
Owen and the Beer Wench check out the top beer bars and breweries in Durango, Colorado.
Owen is excited to be attending the upcoming Beer Bloggers & Writers conferences in Asheville, NC and Brussels, Belgium. What happens when 100 beer loving bloggers get together for a weekend of beery seminars, tastings and field trips? Just wait to see the photos and posts.