Ernie Evans
& The Florida State Bluegrass Band
Radio Personality, Singer and Multi Instrumentalist, Ernie Evans is now on tour nationally and internationally in 2015 and beyond.
Evans, currently on tour with his own group, "The Florida State Bluegrass Band" is making waves and available for your event.

Treat your audience to unique renditions of traditional and contemporary bluegrass tunes as this national touring group delivers the experience they came for. If you're looking for a band to compliment your line up, sound like no other and keep customers looking forward to your next event, choose Ernie Evans and the Florida State Bluegrass Band.

Hi-res Color


Hi-res Black and White


Low-res Color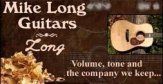 Randy Wood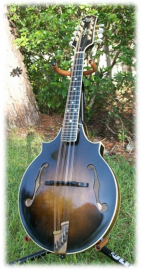 Eminence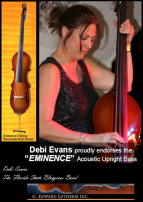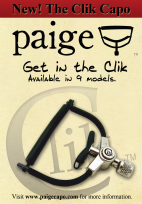 Booking

Email

Phone

(904) 545-3079 cell

Website

Management and Promotion

Rockin' Robyn Productions

Nashville, Tennessee

615-200-0776

Radio/TV Interviews

615-200-0776

SPECIFICATIONS

(click to download and print)

4 Member / Bluegrass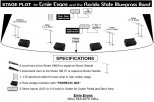 1. Randy Graham, CEO, Graham Talent Agency

2. Ray Lewis, Promoter, European Street Cafe's Listening Room

Jacksonville, FL (904) 635-4167

3. Dawn Taylor, Executive Director, Chamber of Commerce

Perry, FL (850) 584-5366

4. Rebekah Long, Chief Engineer, Tom T. Hall Productions

Nashville, TN (706) 318-5967

Building on the Rock of Ages

Think of What You've Done


John Henry



The Florida State Bluegrass Band
Ernie Evans and The Florida State Bluegrass Band represent what fans expect from bluegrass music today – an ability to bridge the gap between contemporary and traditional styles. Known for their strong lead vocals, classic hits, and ability to entertain their audiences, The Florida State Bluegrass Band is rapidly gaining a widespread fan base across the United States.
Ernie Evans is a third-generation musician with the rare ability to play multiple instruments, sing lead and sing both low and high harmonies. Ernie toured recently as a member of Grammy Nominee Valerie Smith & Liberty Pike, 5-Time Grammy Nominee Vassar Clements, and Motown legends "The Platters". His music has taken him all over the world throughout his career. When he is not on stage he can be found broadcasting in St. Augustine, FL at WFCF 88.5FM, as well as on World Wide Bluegrass with his co-host, wife, and band mate Debi Evans, on their own shows, airing weekly.
Bassist and vocalist Debi Evans adds family-style harmony vocals to The Florida State Bluegrass Band and is an accomplished musician in her own right. Melting the three part harmonies together is banjo player and vocalist, Isaac Taylor. Isaac's lead voice has become one of the most talked about in the southeastern circuit. Folks everywhere say this young man is truly bound for greatness. Nate Lee, on mandolin and harmony vocals, is a former member of Alan Munde Gazzette. Nate is a very well-schooled musician with no limits. He brings many talents to the Florida State Bluegrass Band.
Fans love the variety and the outstanding level of musicianship this band brings to the stage.
Expect to be entertained.

Ernie and the band

featuring today's top performers.
Ernie and Debi are well known for their work on radio promoting bluegrass music. They currently host 2 charting radio shows that air weekly.