Fostering great character traits in young people is important to all of us. In this issue we share books and classroom activities that help promote positive character traits at home and in the classroom.
Please check out our giveaways: each story features a character exemplifying one or more positive character traits. Let us know if you share this newsletter on Facebook or with a friend and we'll enter your name twice for the giveaway.
by Renee' Cameron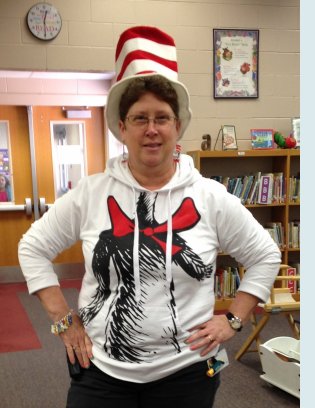 Character education is an important topic in our schools. The Guidance Counselor is usually the main staff member we think of as teaching Character Education. However, everyone in the school plays a part in some way.
As media coordinator, there are several steps I take to support the staff. I discuss character education topics with the guidance counselor. She establishes a character focus per month for our school and shares this with the staff. A few of the themes she's established are: Responsibility, Respect, Citizenship / Teamwork, and Kindness. When ordering items for the media center, I search for books and videos with characters and story lines that support the topic. I'm also on the lookout for magazines, websites, appropriate YouTube and TeacherTube clips that will enhance Character Education. One example is this one for Friendship Soup.

I assist the Guidance Counselor in locating materials to use in her lessons. I also create a Resource List in our Online Catalog which is accessible to staff and students. Then I set aside an area in the media center to display any materials (books, DVDs, magazines) that pertain to that month's character topic. These are available for classroom teachers, students and parents to checkout.
While Character Education appears to be the "job" of the Guidance Counselor, everyone in the school should be stressing the importance of great character. The media coordinator is the hub of information. I enjoy being able to disseminate Character Education resources to the staff who in turn will share them with the students. My greatest reward is when a student returns to the media center and requests a copy of a book that I shared with the teachers. I know then, that a spark has been ignited! They have a personal connection with the book and personal connections will last!
The current Character Trait Themes & Book List for Buies Creek Elementary where Renee' Cameron is the media specialist. I
n addition to her postive influence on children at her school, Renee' has raised 2 outstanding young adults of her own.
Provided by Lee Harper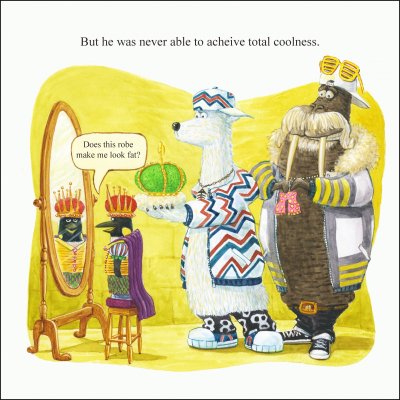 by Joyce
Read a passage of children's literature to students – one that portrays both positive and negative character traits.
Discuss:
1. The characters in the passage
2. Personality traits and behaviors exhibited by the
characters
3. The difference between personality traits and
character traits
4. Any role models these characters follow

5. Ways that the characters influence each other for
good or for bad
6. Ways that characters from any story or book have
influenced you and the students.
Reread the passage. Now, invite volunteers to role play the scene, changing it this time so that characters interact and behave differently. Do this several times with different volunteers, discussing various ways to reshape the story.
Explore:
What ideas does this discussion raise for changing our character and behaviors?
By Abby Adams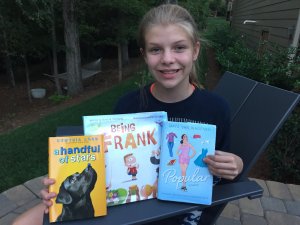 Being Frank
by Donna Earnhardt



Being Frank is a picture book about Frank, who always told the truth. But the truth was always mean, so he questioned telling the truth for anything. But his Grandpa taught him that he should tell the truth in a nice way, and when people want it.

Frank shows Honesty by always telling the truth. But he also learns to show Self-Discipline and Caring when telling the truth, so it doesn't hurt anyone's feelings.

Popular


by Maya Van Wagenen





This is a YA memoir written by a girl named Maya. She was in 8th grade at the time and this was her diary. She teaches us her adventure of finding out what popularity means.


This book shows character traits of Perseverance and Determination by not giving up on her journey to find an answer, no matter what she has to go through to accomplish it. It shows Courage because Maya experienced many possibly embarrassing moments, but always stayed true to her project, and herself, even through hard times and learning to keep her Self-Esteem high.

A Handful of Stars
by Cynthia Lord



This is middle grade contemporary-realistic fiction. It is about a girl named Lily, who runs into a migrant worker named Salma, and they become friends. Despite their differences, they come together to try and win the Blueberry Queen Pageant, and to help Salma's family.


Lily and Salma show Friendship, and Caring. Even though Salma is not as fortunate as Lily, they stick together and overcome problems that they may face.

Abby Adams is an 8th grader in Charlotte, North Carolina. When she's not reading, you'll find Abby on the tennis court, the stage, or in the kitchen.

Writer-in-Residence Workshop or Author Visit?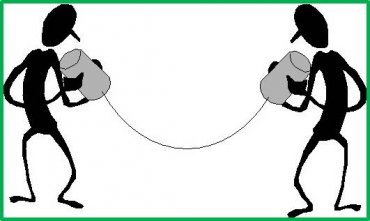 We'd love to hear from you!
We each offer our own author visits or we'll conduct writer residencies together. Contact us to design a program that meets your needs.
For best results,

"View as Webpage"

(on pale yellow bar at the top.)
Send us an

and we'll enter your name to win one of the books below. Each of them will intrigue a young reader in your life.

If you
have a
book preference please mention that. We try to honor requests.
September 28

(Or better yet, enter now!)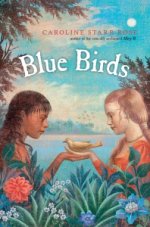 by Caroline Starr Rose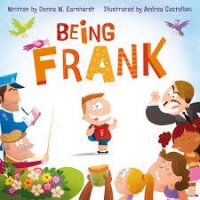 by Donna Earnhardt

In the fall of 2016 BLUE will have a prequel featuring one of its characters, Junior Bledsoe. In AIM,Junior struggles with self-identity and life choices that determine what kind of character he will become!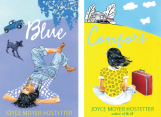 (Comfort is the

sequel to Blue)

Congratulations to winners from our July issue:

Linda Andersen won Crazy.

Peggy Reiff-Miller won What About Bear.

Deborah Allmand won Prisoner of Night and Fog

Links & Lists for

Teachers and Parents

Character Education

Through Writing

Challenge your students to write a story in which the characters model positive attributes.
Click here to order the ebook.
Abby Adams

for book

introductions

.
Renee' Cameron for being our expert.
Lee Harper for his fun illustration.
Adams Literary and Donna Earnhardt for their book donations.

Joanne Hunsberger for

p

roofreading.