Happy Holidays from the Gaithersburg Book Festival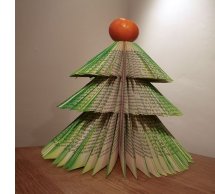 The Gaithersburg Book Festival planning committee wishes all of our friends a wonderful holiday season and happy and healthy new year!
Happy readings in 2016! We look forward to seeing you at the 7th annual Festival, Saturday, May 21.
GBF Partners with Kentlands Hand and Stone Massage for 2015 Children's Book Drive
For the second year in a row, the Gaithersburg Book Festival will partner with Kentlands Hand and Stone Massage and Facial Spa for a holiday children's book drive.
"We had a fabulous response to our first holiday drive in 2014, and we are hoping to see participation in the book drive grow this holiday season," said Jud Ashman, Festival chair and mayor of the City of Gaithersburg. "We want to give our kids the gift of literacy. By providing new books to children in need, we can help boost children's interest in and love of reading. We are delighted to continue this initiative."
"Books are gifts that keep giving – they help our kids strengthen their reading skills and stretch their imaginations. Watching our kids delight in a story and seeing their eyes light up with the treasure of learning could not be more rewarding," said Kay Hechler, owner of Kentlands Hand and Stone Massage and Facial Spa, which also will donate one copy of each of the requested titles to the book drive.
Participation is easy:
The spa will order the selected titles through Politics & Prose Bookstore and deliver the books to the Gaithersburg Book Festival committee, which is working with the City of Gaithersburg Holiday Giving program and Stephanie Brant, principal at Gaithersburg Elementary School, to ensure the books get distributed to Gaithersburg community families in need.
Everyone who donates a book will receive a hand decorated bookmark or gift tag (decorated by a child from Gaithersburg, while supplies last), a coupon from the Kentlands Hand and Stone Massage and Facial Spa for free aromatherapy (a $10 value) during a massage or $10 off an Exceptional Facial, and be entered in a drawing to win a free massage or facial.
For spa hours and other details, visit the Festival website.
The Gift of Great Writers
The Gaithersburg Book Festival is giving the gift of great authors once again. We have already started to gather together an impressive list of featured authors who will descend on Gaithersburg on May 21, 2016. Here's a look at the first wave of authors confirmed to attend.
~Non-Fiction~
Thad Carhart is the author of "The Piano Shop on the Left Bank," which is in its 21st edition with more than 160,000 copies sold in the U.S., and "Across the Endless River," a historical novel. His most recent book, "Finding Fontainebleau: An American Boy in Paris," is a memoir of his childhood in 1950s Fontainebleau. Thad grew up in a variety of places, including Washington, D.C.; Fontainebleau, France; Minneapolis, Minn.; Amherst, Mass. and Tokyo. After graduating from Yale, he worked for the State Department as an interpreter. Twenty-five years ago, he moved to Paris with his wife and two infant children.

Sarah L. Kaufman is the Pulitzer Prize-winning dance critic at The Washington Post. She has written about the arts, sports and culture for more than 20 years. She attended Northwestern University and the University of Maryland. A former U.S. Senate Page and French-American Foundation journalism fellow, she has lived in France, Germany and the Netherlands. She's covered the Tour de France, joined the crush at Berlin's Brandenburg Gate on the eve of German Unity and slipped illegally into Poland aided by Marlboros and Deutsche marks. She and her husband have three children and live in Takoma Park, Md.

Peter S. Onuf is the Thomas Jefferson Foundation professor of history at the University of Virginia and a senior research fellow at the International Center for Jefferson Studies (Monticello). His newest book is "Most Blessed of the Patriarchs: Thomas Jefferson and the Empire of the Imagination." His earlier work on Jefferson includes "Jefferson's Empire: The Language of American Nationhood" and "The Mind of Thomas Jefferson." Peter was educated at Johns Hopkins University and has taught at Columbia University, Worcester Polytechnic Institute, Southern Methodist University and the University of Oxford, where he was Harmsworth Professor in 2008-2009. He is the co-host of public radio's "BackStory" with the American History Guys and was elected to the American Academy of Arts and Sciences in 2014.

John Shields, a chef, author and television personality, is the owner of the celebrated Gertrude's Restaurant at the Baltimore Museum of Art. John is often called "The Culinary Ambassador of the Chesapeake Bay," and has written four popular cookbooks on the cuisine of the region. Released by Johns Hopkins University Press in September 2015, "The 25th Anniversary Edition of Chesapeake Bay Cooking" is a reunion of 25 years of popular classic dishes. During his appearances, and in his writings, John expresses his passionate convictions about healthy eating and the importance of supporting the growers, producers and food artisans of one's region.
~Fiction~

Meg Waite Clayton is The New York Times and USA Today best-selling author of five novels, most recently "The Race for Paris" – the story of two journalists vying to make history by reporting the liberation of Paris in the summer of 1944. "The Wednesday Sisters" was named one of Entertainment Weekly's "25 Essential Best Friend Novels of All Time," and "The Language of Light" was a finalist for the Bellwether Prize (now the PEN/Bellwether). Meg also has written for The Los Angeles Times, The New York Times, The Washington Post, the San Francisco Chronicle, Runner's World and public radio.

Samantha Hunt's most recent novel, "Mr. Splitfoot," is about orphans who talk to the dead. It connects con artists, mothers and meteors in a subversive ghost story. Samantha's second book, "The Invention of Everything Else," a novel about inventor Nikola Tesla, was a finalist for the Orange Prize and winner of the Bard Fiction Prize. Her first novel, "The Seas," won a National Book Foundation award for writers under 35. Her fiction has been published in The New Yorker, McSweeney's, Tin House, The New York Times and a number of other fine publications. She lives in Tivoli, N.Y.
~Children's~

Gennifer Choldenko is best known for her Tales from Alcatraz series. The first book in the series, "Al Capone Does My Shirts," was a Newbery Honor Book and a School Library Journal, Kirkus, and Publishers Weekly Best Book of the Year. It has sold more than a million copies in the United States. Her newest novel is "Chasing Secrets." Gennifer's books have been translated into 13 languages and have sold two million copies worldwide.

Alexis Frederick-Frost is co-author and illustrator of the critically acclaimed Adventures in Cartooning series of graphic novels and picture books. A combination how-to book and exciting adventure story, "Adventures in Cartooning" was one of Booklist's "Top Ten Graphic Novels of 2010" and has received many awards. Alexis also wrote and illustrated the monthly comic "Kit and Clay," published in The Phoenix Magazine in the United Kingdom. His illustrations have appeared online and in a variety of publications including Nickelodeon Magazine, The Adventure Time comic and others. A graduate from the inaugural class of the Center for Cartoon Studies, Alexis currently lives with his wife in Maryland.

John Patrick Green grew up on Long Island and has worked in New York City since graduating from the School of Visual Arts with a degree in graphic design. His latest project is "Hippopotamister," his first graphic novel as writer and artist. John is the artist and co-creator of the series Jax Epoch, and the comics "Quicken Forbidden" and "Teen Boat!," both with writer Dave Roman. He was the comics consultant for Disney Adventures magazine and also has worked on comics for DC Comics, Nickelodeon, DreamWorks and Scholastic Graphix. He lives in Brooklyn with zero cats and way too many LEGOs.

Katy Kelly is the author of two award-winning Random House series for middle readers, "Lucy Rose" and "Melonhead." Both are set on Capitol Hill in Washington, D.C., where, not coincidentally, Kelly grew up. Her goal, she says, "is to make readers laugh their heads off." She has succeeded. Melonhead "is laugh out loud funny, rivaling Stink and Fudge in its trouble-maker quotient," said School Library Journal.

Phyllis Reynolds Naylor, author of 140 books for both children and adults, will be speaking about her latest novel for young teens, "Going Where It's Dark." Where it's dark, in this case, is deep down inside the earth. This time, the author of the "Shiloh" books and the "Alice" series, explores the life of Buck Anderson who, when he sticks up for himself against the school bully, faces retribution which is swift and potentially deadly. Buck's hidden talents may be his only chance at survival. Naylor is a winner of the Newbery Medal for her novel, "Shiloh." She is a Gaithersburg, Md., resident and a full-time writer.
Join Our Esteemed List of
Featured Authors
Have you dreamed of being among the elite group of authors who are alumnus of the Gaithersburg Book Festival? You could add your name to this list i
f you are an author who will publish a book in the coming year before May 2016.
We are now accepting applications for authors interested in presenting at the 7th annual Gaithersburg Book Festival, taking place on Saturday, May 21. If selected, you could present individually, be paired with other featured authors or be featured in a panel discussion.
To apply, you must submit the following:
Completed Application – Download it here

Resume or description of speaking experience

A copy of the book you'll be promoting
Support the Arts with a
2016 GBF Sponsorship
Sponsoring the Gaithersburg Book Festival is a highly visible way to show that you support the community and value the arts, while gaining visibility with our attendees, who are among the region's best-read and most well-educated individuals.
Because of the sheer scope of the Festival, the City of Gaithersburg is able to fund only a modest portion of the event's expenses. We rely on the generosity of corporate partners, foundations and individual donors to help us deliver the world-class event that our attendees have come to expect.
We offer sponsorships to fit a variety of budgets, or we can tailor a sponsorship plan to fit your needs.
Find out more on our website, e-mail Carolyn Crosby or call 301-258-6350 to discuss these opportunities, or download the 2016 Sponsorship Opportunities form.
To ensure that your company name is included on all Festival materials, we recommend that you secure your sponsorship by January 31, 2016.
7th Annual Gaithersburg Book

Festival

Saturday

May 21, 2016

On the Grounds of

City Hall in

Olde Towne Gaithersburg, Md.

High School Short Story Contest Deadline February 19
High school students from across the Washington Metropolitan Area are invited to submit short stories to the Gaithersburg Book Festival Short Story Contest.
To participate, your story must be no longer than 1,000 words and must be inspired by one of the photographs found here.
The submission deadline is February 19, 2016,
midnight ET.

Want to be one of the first to know about

the latest news from the Gaithersburg Book Festival and our featured authors?
Share the GBF News with your friends, family and book club members so they can see what we're up to for 2016.
Simply click the "Send to a Friend" button at the top of the newsletter to pass along this issue.
To become a regular GBF News subscriber, visit the Festival website and click "Join Our Mailing List."
Subscriber contact information will be used solely for the newsletter and will not be shared or sold to other parties.