Our level I classes are life changing and our teachers are top-notch. Consider taking a class.

1/15-1/17
Tresa... Burlington, WI
262-902-2271
tresa@speaktotheearth.com

1/15-1/17
Lemia/Josh... Irvine, CA
949-677-3700
lemia@mac.com

1/22-1/24
Sharon... Stowe, PA
610-326-8391
slriegner@gmail.com

2/22-2/24
Mikie... Kawasaki, JP
lotusheartms@gmail.com

3/4-3/6
Siddiqa... Chadds Ford, PA
484-542-5547
siddiqasalter@gmail.com

3/4-3/6
Iru... Sedona, AZ
Japanese only
928-254-9492

3/11-3/13
Lynn... Portland, OR
917-322-8444
aeiou.portland@gmail.com

3/12-3/13
Audre... Arcata, CA
928-300-5090

3/11-3/13
Leila... Irvine, CA
917-273-6530

3/25-3/27
Lemia/Josh... WOTE
949-677-3700


Click here for more class
listings


We are now taking registration for our next Level II Sacred Aromatherapy Retreat April 12-17, 2016. We have 4 spots left.
If you are interested in attending, please read the information on our website so that you can be sure of your commitment to the process.
Click here for more information.

Testimonial:
"As the crystal pendulum swings, l am lulled in an aromatic embrace. I am lathered with an infinite flow of loving essences set on sacred terrain. Barry, Cynthia, and Audre masterfully and joyfully pour the Wisdom deep into my mind, body, and soul—allowing the magical and medicinal Devas to guide me gently through word, ritual, and blissful abandon to a place of knowingness, to an even deeper reverence for Mother Gaia, to a more profound love of my Self and others. Gratitude abounds from my newfound heart."





Stepping through the Doorway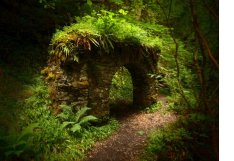 Hello Family!

We welcome in 2016 with as much grace and tenacity as is possible. My guides tell me to stay centered in our hearts, for the old grove forest lives within the heart of each of us. And, if we can remember to go within, the forest can be our balm.

We are at the doorway, a precipice for the birthing of a new world. Everything that is happening on the planet is showing us that this is true. Certainly the weather is giving us an indication of the change, as well as the political climate, the drumming of war games, not to mention the crisis going on in the Middle East. We have been witnessing a lot of disease as well as many families having trauma. During our holiday, we too had an usually high amount of family disturbance. My saving grace was Ho Wood. I would pour her on my heart generously, every morning. She helped my heart stay open and calm as I worked through many of the issues I faced.

All of this is an indication that we are in the birthing canal to a new world. The birth pains are often difficult and chaotic, but the pain will be so worth it in the end. And, like the wave of a labor pain, we have to welcome it in, love it and imagine getting to the other side. Our challenge is to stay centered, to get quiet and listen to the still voice in the forest, where we can hear the Mother giving birth.

This is our time to be attentive, loving, and strong midwives. Standing in our light and our inner knowing, so that we can ground this energy into the earth, to support and encourage the birth.

So, like any good birth we need breath, calmness and essences to get us through. My suggestions is that you take as much time as possible to strengthen your relationship with your inner light. Nutmeg, is an ancient preparation for labor and delivery and is used to remove any stagnant energy, and will allow us to root to the Mother. Fir, Balsam will strengthen our immune system and sooth our minds when we get on overload. Neroli will uplift our spirits, when things seem a little to bizarre and remind us that this world is a beautiful place. Ylang Ylang gently opens the heart so that we can give and receive the energies of this new vibrations assuring that we are receptive to the new world. And last, but not least, Frankincense, so that we can help birth the light within ourselves and ground this new light energy onto the planet.

We at WOTE wish you all a most wondrous and adventurous New Year and we know that with the help of our Plant and Tree kingdom, we will thrive as we witness great changes on the planet. We thank you as always, for your love and support for WOTE and wish you every happiness life has to offer.

Until next time,
With love,
Cynthia and the WOTE team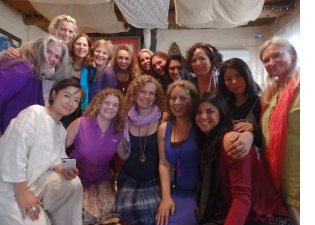 This pic is from our group in Dec. It was a true heart experience...

Once again. CC and I will be leading "The Holy Chalice" weekend-- April 29-May 1, 2016.

This is a profound journey that leads you to your Divine self. The alchemical container of transformation, the womb, will awaken your deepest, essential self, calling forth the Goddess of Life, activating the Sacred Masculine. The Holy Chalice pours the waters of renewal to cleanse and fill, to wash away all that binds you, setting you free, calling you home.
We will remind your body and soul of your valuable place in the world with a complete honoring of your feminine. This ignites cellular changes in your body and lasting effects to your self confidence and self esteem.
If you have an unanswered dream, here you let go of dis-empowerment to become the dream.

Let me know if you are interested in attending this weekend. We are just staring to take registration and it fills up fast. Call Cynthia @ 928-649-9968



Level II pictures from October