Subscribing to the IHR's Website

We invite practitioners to join our web site community with a listing of your holistic gifts and offerings for an investment of only $60 a year. With this investment y
ou will receive:
A listing on the web site for each modality or resource that you provide

A listing by the City that you practice in

Classes or events that you offer throughout the year can be posted

Your classes or events will be listed in this monthly newsletter
New Practitioners Added to IHR's Web Site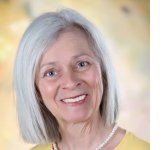 Rhonda Whittaker
Manual Therapy: Massage Cupping, Raindrop Essential Oil Massage, MyofascialCraniosacral, Jin Shin Jyutsu, Zero Balancing, Advanced Pranic Healing, Pranic Crystal Healing, Pranic Psychotherapy. Certified Associate Pranic Healing, Certified Zero Balancing Practitioner. Licensed Massage Therapist in Iowa, last 12 years.
Fairfield
, IA
641-919-8846 or 641-451-1913
silver@lisco.com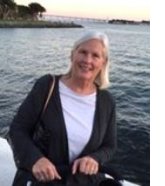 Kathy Petsche
Hands to Sole Reflexology and Aromatherapy LLC. CCA, RCR, EMT, Reflexology, Aromatherapy Consultation, Raindrop therapy, and Healing Touch. Also certified to provide Equine Massage.
Cedar Rapids
, IA
319-350-1299
Klpetsche@gmail.com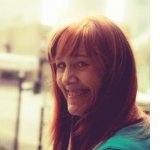 Carol Mauer
Mediumship Psychic & Angel Readings.
As a medium Carol speaks with spirits who no longer live in physical bodies. She will connect you with your deceased loved ones, angels and spirit guides. This will bring you a sense of comfort and peace to know that they are alright. Reiki Master/Teacher; Shamanic Practitioner. Licensed Massage Therapist; Swedish, Deep Tissue, CranioSacral, Thai Massage, Sensory Repatterning, Lomi Lomi, Chinese Tuina, Hot Stone Massage, Neuromuscular Therapy, Seitai Shiatsu, Illumination, Extraction, Soul Retrieval, Death Rites, Intuitive, Munay-Ki Facilitator.
Waterloo
, IA
319-269-8800
carolkmauer@gmail.com
http://carolmauerhealingarts.com/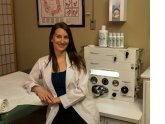 Stephanie Burrough
Quad Cities Colon Hydrotherapy & Holistic Studio is located in Rock Island, Illinois in the Quad Cities, where owner Stephanie Burrough offers unique wellness services focused on cleansing & detoxification, including our flagship service, colon hydrotherapy alongside other healing modalities. Our aim is to provide great services, products and resources to support you in the realms of health & overall well-being. It is our honor to help you discover new ways to bring more vibrancy & balance into your life!
Quad Cities
309-235-0764
qccolonhydrotherapy@gmail.com
http://www.qccolonhydrotherapy.com/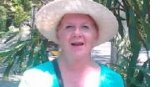 Colleen Otto

I am an RN, Healing Touch Provider and Certified Clinical Aromatherapist. I also have a joint venture with my sisters called Menopause Sisters. We have a radio show on Blog Talk radio, web site and our goal is to assist women through perimenopause and menoupause as well as to support all women in general.
Grinnell
, IA
641-260-8152
cjtiernan@hotmail.com
Iowa Holistic Resources is a website community for people looking for services

AND

for practitioners to list their services. Over 20,000 people have gone to the website looking for services.

The IHR web site provides a compilation of varied holistic approaches to wellness.
The web site is listed by: 86 cities at this time,

122 modalities, retreats and centers, and by monthly classes and events.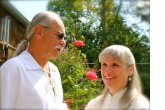 Cinda & Greg Morey
Certified Body Code and Certified Emotion Code Practitioner, Certified ThetaHealing Practitioners, Healing Touch Practitioners, Reiki Master/Teachers,
Ho'oponopono,

Ordained Ministers, Detoxification Footbath Treatments, Young Living Essential Oils Distributors, Nikken Wellness Consultants.
"Your web site has been great and I've received several good clients from it. Thanks again!
"Cinda does such a great job p

osting

my classes to her website and newsletter. She's able to take all the information I provide, place it into the proper categories and format, plus even offers links to separate flyers. I am very impressed with her "techie" abilities. Wonderful! And THANK YOU!!!!" Email and Web
"I joined the IA

Holistic network

in January, 2009 and in February I was contacted by someone who lives in Marshalltown for information for one of my services. We met for a series of classes and I feel confident that she is in a much better place in her spiritual life as well as in accepting her hectic personal and

business life

. Without the networking and good work of the Iowa Holistic association, this wonderful opportunity for growth for both the client and my work in the world, I would not be in the place I am today. Thanks Cinda and Greg for our efforts on behalf of the entire healing community! Namaste!
2016 Yearly Classes Listings

CLICK HERE TO VIEW UPCOMING CLASSES & EVENTS THROUGHOUT THE YEAR!
How To Send Classes to Put in Newsletter
If you have a subscription to the web site CLICK HERE to learn how to send classes for the web site and newsletter.

Iowa Holistic Resources FACEBOOK page

April 2016 Classes Throughout Iowa

Click on Class Title for Details










DATE




CLASS




CITY













April 1, 2, & 3, 2016



Awakening Your Shamanic Connection: Magic Journeys and Healing Through the Way of the Horse


Indianola

, IA




April 2, 2016



Illuminate!


Hiawatha

, IA




April 3, 2016



Dances of Universal Peace





Des Moines

, IA




April 4, 2016



Intuitive Tarot Group


Cedar Rapids

, IA




April 4, 7, 11, 14, 18, 21, 25 & 28; 2016

Hatha Way Yoga


Hiawatha

, IA




April 5, 2016



Earth-Friendly Lawn Care


Hiawatha

, IA




April 5 & 19, 2016



Seeing IS Believing: Visio Divina


Hiawatha

, IA




April 5 & 19, 2016



Breathing Meditation


Cedar Rapids

, IA




April 6 & 20, 2016



Drumming for Healing


Hiawatha

, IA




April 8, 2016



Free Introduction to Pranic Healing Level 1


Fairfield

, IA




April 9-10, 2016



Pranic Healing Level 1 Class


Fairfield

, IA




April 8–9, 2016

Spirituality in the 21st Century-Everyone in the Circle: Toward a Spirituality of Inclusivity

Hiawatha

, IA




April 11, 2016



Munay Ki—Rite 8 Starkeeper Rite


Cedar Rapids

, IA




April 12, 2016



Invitations to Wholeness: Spirituality


Hiawatha

, IA




April 12 & 26, 2016



Lectionary-Based Faith Sharing at Prairiewoods


Hiawatha

, IA




April 12 & 26, 2016



Breathing and Being for Kids


Cedar Rapids

, IA




April 13, 2016



Cedar Valley Flute Society


Hiawatha

, IA




April 13, 2016



Designing a Healing Garden: Restoring Earth, Healing Ourselves


Hiawatha

, IA




April 13, 20, 27, 2016



Reiki Level I


Des Moines

, IA




April 15–17, 2016



Silent Mindfulness Meditation Retreat


Hiawatha

, IA




April 16, 2016



Reiki Day


Cedar Rapids

, IA




April 16, June 11 or September 17, 2016



Beginning Shamanic Journeying: Partnering with Compassionate Helping Spirits


Des Moines

, IA




April 18, 2016



Day of Self Renewal


Hiawatha

, IA




April 18, 2016



Reflexology Meet and Treat


Cedar Rapids

, IA




April 19, 2016



Invitations to Wholeness: Whole-Systems Approach


Hiawatha

, IA




April 20, 2016



Dream Group


Hiawatha

, IA




April 20, 2016



Eclectic Light Book Club: The Other Hand (Little Bee)


Hiawatha

, IA




April 20, 2016



Intuition Development


Cedar Rapids

, IA




April 21, 2016



Metaphysical Crystal Group


Cedar Rapids

, IA




April 22-24, 2016



Advanced DNA Thetahealing Class


Marshalltown

, IA




April 23, 2016



Creating in Spirit & Nature I & II


Hiawatha

, IA




April 23, 2016



Embody Your Feminine Power Event


Grimes, IA




April 23-24, 2016



Level 1 Touch Drawing Workshop – Art from the Heart


Independence, IA




April 24, 2016



Peaceful Patterns & the Universe Story


Hiawatha

, IA




April 25, 2016



Meditation Series-Ho'Oponopono


Cedar Rapids

, IA




April 26, 2016



Invitations to Wholeness: Nature


Hiawatha

, IA




April 26, May 3, May 10, May 17, May 24, May 30, 2016



Awakening To Your Intelligent Heart

Time: 10:00 - Noon

Live class via phone/video conferencing




April 27, May 4, May 11, May 18, May 25, June 1, 2016



Awakening To Your Intelligent Heart

Time: 7:00 - 9:00


Live class via phone/video conferencing




April 30, 2016



Women in Interfaith Dialogue at Prairiewoods


Hiawatha

, IA




April 30 - May 1 and May 7-8, 2016



Soul Retrieval


Des Moines

, IA