Take Our Survey and Enter to Win!

Kudos for a festival well planned? Constructive criticism for aspects of the festival we might be able to improve?
If so, please share your feedback via our online survey. Complete the survey before June 20, and you can be entered into a random drawing to win a $100 Visa gift card.
South River's Grace Biddle Takes Top Honor in Short Story Contest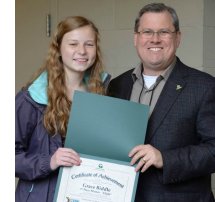 Grace Biddle (at right with GBF founder and Gaithersburg Mayor Jud Ashman), a Crofton, Md., resident and junior at South River High School, took first prize in the 2016 Gaithersburg Book Festival short story contest for high school students with her story, "Flight."
Second prize went to Osbourn Park High School (Prince William County, Va.) senior Bethany Kressin, for her story, "Eulogy for a Chameleon." Third prize went to "The Ticket," written by Sarah Craig, a senior from Oakton (Va.) High School. And "As Time Goes By," written by junior Olivia Hammond from Clarksburg (Md.) High School, was named the Fan Favorite.
The top three winners received $100, $75 and $50 gift certificates, respectively, and the Fan Favorite, which was determined based on voting on the Gaithersburg Book Festival website, received a $25 gift certificate. Prizes were provided by the Johns Hopkins University Montgomery County Campus.
The winners were announced May 21 at the 7th annual Gaithersburg Book Festival. The winning stories were selected by Gaithersburg resident Phyllis Reynolds Naylor, author of more than 140 books for both children and adults, including "Shiloh," for which she received the Newbery Medal. Naylor appeared at the 2016 Festival to talk about her latest novel for young teens, "Going Where It's Dark."
"I am always amazed at both the quality and depth of some stories by teen writers, far better than what I was writing at their age," Naylor said.
Contest finalists also included:
Alli Henderson – Broadneck High School, grade 11, Arnold, Md.

Naomi Kline – Osbourn Park High School, grade 10, Woodbridge, Va.

Angelica Mansfield – Watkins Mill High School, grade 10, Montgomery Village, Md.

Emerald Norman – Takoma Academy, grade 11, Rockville, Md.

Neida Reina – Gaithersburg High School, grade 12, Gaithersburg, Md.

Bisma Shaikh – Osbourn Park High School, grade 11, Manassas, Va.

Emma Stohlman – Osbourn Park High School, grade 11, Dumfries, Va.

Kayana Tyson – Osbourn Park High School, grade 10, Woodbridge, Va.
The finalists' stories are available on the GBF website.

C-SPAN Book TV once again was onsite doing live coverage of the Gaithersburg Book Festival. Full coverage of their programming can be found on the Book TV website.
Individual presentation videos include:
Despite the dreary weather, thousands of literary fans - children and adults alike - came out to see their favorite authors, get their books signed and partake in a multitude of activities.
Here are just a sample of the sights from the day. To see more photos, visit the GBF photo album on Facebook.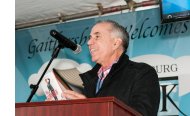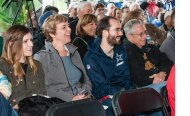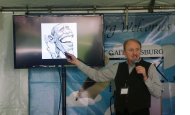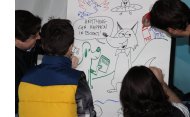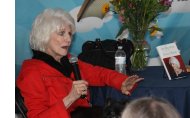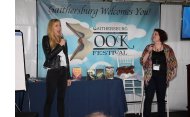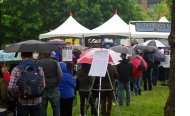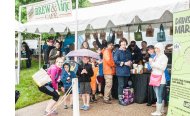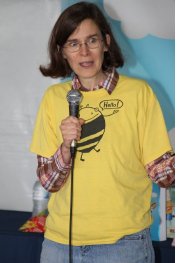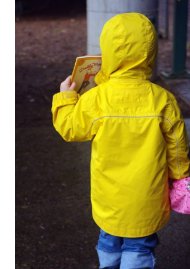 Book Club for Kids Podcast Recorded at 2016 Festival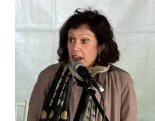 Kitty Felde, host of the Book Club for Kids podcast, hosted her latest episode at the Gaithersburg Book Festival - bringing together middle schoolers from Montgomery County with author Gennifer Choldenko and celebrity reader, NPR newscaster Jack Speer.
The students and Felde discussed Choldenko's book "Al Capone Does My Shirts." Listen to the podcast and see more photos at the Book Club for Kids website.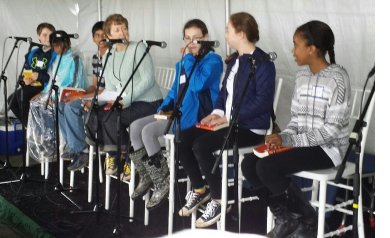 Photos courtesy of Margaret Stevens and Tonya Wright
Sign Up for the Newsletter and Stay in the Know for #GBF 2017
Share the GBF News with your friends, family and book club members so they can see what we're up to for 2017.
Simply click the "Send to a Friend" button at the top of the newsletter to pass along this issue.
To become a regular GBF News subscriber, visit the Festival website and click "Join Our Mailing List."
Subscriber contact information will be used solely for the newsletter and will not be shared or sold to other parties.
8th Annual Gaithersburg Book

Festival

Saturday

May 20, 2017

On the Grounds of

City Hall in

Olde Towne Gaithersburg, Md.

Congrats to Dorothy Dew @_dorothydew - the winner of our #GBF contest and recipient of a $50 Visa gift card. Dorothy's winning tweet was: "On my way to #GBF to see @anthonyfmarra, one of my favorite authors." And meet him, she did. She later tweeted a photo with Marra after getting her book signed.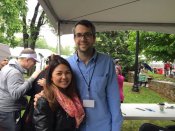 Let Yelp Know How Much You Love the GBF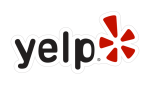 If you had a great time at the 2016 Gaithersburg Book Festival, let the world know.
We're now on Yelp.
Write your review today!
Want to be one of the first to know about

the latest news from the Gaithersburg Book Festival and our featured authors?