6/3-6/5
Mikie... Sapporo, JP
lotusheartms@gmail.com

6/4-6/5
Audre... Santa Fe
928-300-5090

6/3-6/5
Kat... Carbondale, CO
970-366-0963

6/10-6/12
Sharon... Stowe, PA
610-326-8391

6/10-6/12
Leila... Irvine, CA
9217-273-6530

6/17-6/19
Lemia/Josh... Irvine, CA
949-677-3700

6/24-6/26
Kat... WOTE - Cornville, AZ
970-366-0963

For a complete listing of all of our offerings click here

Voices of Light,
Voices of Love

We are excited to announce that our new Book "Voices of Light, Voices of Love, Messages from the Plants and Trees" is finally at the printers. It has been a 2 year labor of love. Barry, Audre and I did all the editing and designing of the book. Balboa Press did the layout and printing, and it is in the final stages getting ready for release hopefully sometime this summer. It look great. It will be available for purchasing through Amazon, Barnes and Noble and WOTE. The stories will melt you heart and make you laugh. So be looking for our notice sometime this summer.
Front cover: Wendy Smith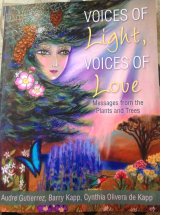 Greetings WOTE Family!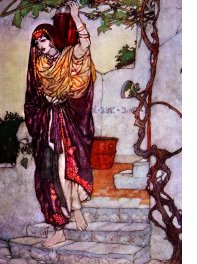 It has been a while since we have checked in with all of you. I hope that with many of the planets that have been in retrograde, and with the election craziness, that you have had an opportunity to tune into the light within for your balance and sanity. Also, I sincerely hope that you have been using your essences for support and grounding. I truly don't know how I would survive without them.

I wanted to share a few tips with you about the Hydrolats. I recently had a terrible head cold, which doesn't happen often. My body kept telling me to rest, but with all the happenings around here, I wasn't able to do so (and I wasn't listening). Then, BAM! full on head cold. I used lots of essences, of course, and I made a drink with Apple Cider Vinegar, Cayenne Pepper and water that really helped me turn the corner.

Then I tried something Leonardo, Audre's husband, suggested which was to spray some Hydrolats in the palm of my hand and snort it up my nose.
Barry and I were traveling to CA and we always keep 4 or 5 Hydrolats in the car, for spraying our eyes when they get too dry, so I had plenty to choose from. I sprayed Helichrysum and snorted, followed by Sandalwood, Frankincense, then Fragonia. Wow, my nose and head cleared up instantly. I was breathing clearer without the post-nasal drip. I did this several times a day for a few days until it was all cleared up. It was so much better than any nasal spray on the market and the smell was divine.

With the allergy season approaching, I thought this might be helpful for you to prepare with the Hydrolats so you have what you need for optimum nose health. If you spray at the start of the season, this will help keep the nasal passages from getting too clogged up.

Another tip is from Anthony Williams, the "Medical Medium", suggests that you drink 16 oz. of fresh celery juice on an empty stomach daily to transform your health and digestive track in as little as one week. As I don't always have the opportunity to make celery juice, I have found that 10 drops of our Celery Seed essence on my stomach in the morning has been pretty darn effective. Celery Seed essence is not expensive and the benefits are simply astounding. Couple that up with Parsley Seed and Tarragon and you will have yourself a unparalleled healing combination for any autoimmune and inflammatory issues in the gut. Click here for Medical Medium

My last tip for you is quite something for head congestion. You take a piece of cotton ball and put a few drops of an essence like Peppermint or Eucalyptus and place it in the Triangular Fossa of antihelix of the outer ear. NEVER PUT ESSENCES IN THE WELL OF THE EAR!!!! If you put your fingers on the outside of your ears and follow the ear to the little resting place, that is where you place the cotton ball.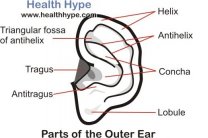 Your eyes may water from the oxygen being produced from the essence, but that passes in a while and your breathing passages will open to perfection.


Be Well and Until Next Time...
With so much love,
Cynthia and the WOTE team


"The clearest way into the Universe is through a forest wilderness".
~ John Muir

Our October Level II Sacred Retreat is almost filled. If your interested in attending, contact Cynthia asap. Thank you!