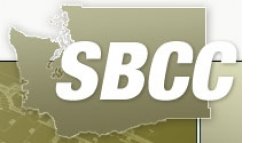 Deck Loading Requirements


from Jim Tinner, WABO Representative on SBCC


The State Building Code Council voted to suspend a state amendment to deck loading requirements last week. The issue was regarding an IRC amendment changing deck live loads from 40 PSF to 60 PSF. When the change happened, no one thought to look at the IRC for unintended consequences as the 60 PSF live load was already in the IBC and in ASCE 7-10.
Several jurisdictions in the Spokane area discovered that the beam, joist, and ledger tables did not include 60 PSF live loads so every deck would be required to be designed by an engineer or architect. Seattle is developing beam, joist and ledger tables that should be available in July. Those tables will mitigate the need for an architect of engineer to design decks.
The SBCC voted on an emergency rule to put the deck live load back to 40 PSF. The emergency rule is in effect for 120 days. It is expected the SBCC will approve Seattle's span tables by an interpretation prior to the expiration of the emergency rule. When the emergency rule expires, the deck live load will revert back to 60 PSF.