We are less than two weeks away from the 2016 Blues Challenge...we have an amazing group of local and regional players participating this year, you don't want to miss it! Read on below for more information about the evenings schedule and check out our website for band bios and more! And don't forget, that night we will be premiering our new OBS swag at our membership table! The newsletter this week has so much news I am just going to let you get at it!


Patio weather may be wrapping up soon but this week's calendar is still full of live music opportunities. Remember to
send any ideas or comments to me anytime at:
Best Self Produced CD Competition

Each year in conjunction with the International Blues Challenge, the Blues Foundation allows affiliates such as Ozark Blues Society to submit one CD to the Best Self Produced CD Competition. Most years we have been contacted by bands wishing to have us consider their CD, but this year the field remains open. Therefore we are offering one last chance for musicians to be considered for the 2017 competition. To have your CD considered please send 5 copies of your CD to:
We must RECEIVE your CDs no later than October 21, 2016!
Judges will evaluate the following points.
The criteria are in order of importance.
(1) Blues Content (is this a Blues Music recording)
(2) Musical Performance (Musicianship)
(3) Audio Quality of the Presentation (Production Values, Levels)
(4) Cover Art and Design (Professional Packaging, Ready for the rack at your favorite music outlet?)
(5) Credits and Liner Information. (Informative, Professional)
2016

At the October 1 Ozark Blues Society board meeting a random drawing was held to assign the playing order for our Blues Challenge Competitors.
The Competition will begin with our two solo/duo acts and move directly into the band competition. Because of the number of acts we have moved the start time earlier. First act plays at 5:30. All sets are 20 minutes with 10 minute change overs between. Acts will play in the following order....
Damon Sanford
Jackie B and Me
The Downtown Livewires
Vox Squadron
Amanda Rey & West Street Blues Band
Rick Gibson Band
Nathan Brice and Loaded Dice
Sister Lucille Band
Dylan Whitney Band
Buddy Shute and the Motivators
Local Artist

to be awarded Arkansas Arts Fellowship Award

Rachel Sutterfield Brick, known as Rachel Fields, called an Arkansas treasure by Arkansas residents has been credited for her music along with her husband Larry Brick as "Brick Fields", both nationally and internationally. Rachel is to be awarded an Arkansas Fellowship Award by The Arkansas Arts Council.
Awarded annually, the fellowships recognize individual artistic ability and creative excellence in literary, performing and visual arts. These $4,000 fellowships enable artists to set aside time for creating their art and improving their skills. Three artistic disciplines are selected each year as categories for the awards. Rachel was one of the three awarded performing artists for her music. The fellowship award has come just in time to assist in the completion of her latest project Blues Habit. The new album is dedicated to the original American art form of blues music in a style that was developed by Brick Fields called Ozark Gospel Blues: arranged by Rachel and her husband Larry Brick, produced by manager Andy Green and engineered by Darren Crisp of Crisp Studios in Fayetteville, AR. The music is a mixture of original compositions including covers of songs by other Arkansas artists such as The Godmother Of Rock N Roll, Sister Rosetta Tharpe, The Legendary Mike Burger Scoggins and blues man Albert King. The Album features notable national musicians Danny Timms of The Highway Men and John Davies of The Cate Brothers. The albums cover art is the first of a series of blues inspired paintings created by her 12-year-old daughter Riley Roussin. The anticipated release date is mid-November.

Rachel was born in Pine Bluff Arkansas and has since called many different towns in Arkansas home. She currently resides in Northwest Arkansas where she has shared her music and honed her craft for the past 10 years. She is the daughter of Cecil and Suzanne Sutterfield and niece to Arkansas singer/ songwriter Mike "Burger" Scoggins of Central Arkansas. Rachel Fields is an award-winning singer/songwriter, recording artist, freelance writer and owner of Ozark Mountain Records and Brick Fields Music. She attended the American Musical and Dramatic Academy in New York City, where she earned an Associate Degree in musical theater. She is an honorary inductee into the international "Divas Blues Project." Brick has toured internationally and has released four albums since 2009.. She is a supporter and participant in the "Blues in The Schools" program and co-creator of the super group Divas On Fire. She is also a member of the Arkansas Arts Council's Arts on Tour Artist Roster.
The Fellowship artists will be recognized at a reception from 5:30-8:30 p.m. Thursday, Oct. 13, at Historic Arkansas Museum on 200 E. Third Street in Little Rock. Refreshments will be served in the Stella Boyle Smith Atrium at 5:30 with the awards program beginning at 6 p.m. in the Ottenheimer Theater. Seating is limited; RSVP by

Friday, Oct. 7

, by calling (501) 324-9348 or emailing robin.mcclea@arkansas .gov.
To learn more about Rachel Fields and receive updates on the upcoming album release visit www.BrickFieldsMusic.com and sign up for the newsletter.
Brick Fields
Management and Booking :
2016 Blues Challenge
Sponsors
As any non-profit knows you need the support of many to be able to make a mark in the world. As we approach this year's Blues Challenge on October 19th, the board of Ozark Blues Society would like toremind our readers to help us show gratitude to those who assist us in producing this event. Once again this year our primary sponsor is Georges Majestic Lounge in Fayetteville.
Opening their facility to us to produce this event allows us to offer our competitors a stage and sound
system that more than rivals anything they will encounter in Memphis.
Additionally we receive support in securing our backline through The Guitar Center of Fayetteville. Again, our competitors get the opportunity to play through quality backline just like they
Additionally this year we have monetary support in the form of a donation from Liquor World of Fayetteville. When our 2016 Festival had to be cancelled, Liquor World graciously offered to let us apply their donation to events like our Blues Challenge.
Thank you Liquor World of Fayetteville!

We would also like to thank radio
station KUAF for once again lending
us their Generic Blues host, Paul Kelso to be our Emcee.
Finally, last but not least, a

BIG THANK YOU to all Ozark Blues Society members.

The support provided through your membership dollars may seem small, but there is power in numbers!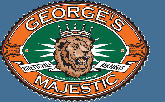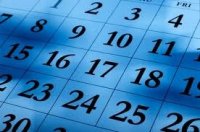 10/07-10/15

10.07

The Cate Brothers for Happy Hour at George's Majestic Lounge in Fayetteville

Amanda Rey at Foghorns in Rogers

Copelin Bates Trio at JJ's Grill and Chill in

Freeway Revival for First Friday After Dark at Meteor Guitar Gallery in Bentonville

Voxana at Bentonville Brewing Company in Bentonville

Rozenbridge at Two25 Gallery in Bentonville

TJ Scarlett at Fred's Hickory Inn in Bentonville
10.08

10.09

10.12
Brick Fields Blues Therapy at Bears Place in Fayetteville

Amanda Rey at Foghorns in Springdale

Wine Down Wednesday at Ramo d' Olivo in Bentonville
10.13

Amanda Rey at Foghorns on 15th in Fayetteville

Preston Keith for Notes at Night at Ramo d' Olivio in Bentonville

Sarah Hughes at Bentonville Brewing Company in Bentonville
10.14
Oreo Blue and Brick Fields for Happy Hour at Georges Majestic Lounge in Fayetteville

Amanda Rey at Foghorns in Fayetteville

Marshall Wallace and Westpark Drive at Meteor Guitar Gallery in Bentonville

Keith Nicholson at Fred's Hickory Inn in Bentonville

Blew Reed and the Flatheads at the Rowdy beaver in Eureka Springs
10.15

Korn and Breaking Benjamin at The Walmart AMP in Rogers

Melody Pond at Ramo d' Olivio in Bentonville
Mark Your Calendar
10/19 Ozark Blues Society Blues Challenge
10/29 Chris Cameron Trio at The Founders Room in Alma

In this issue: 10/07/2016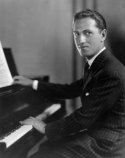 Today's show features music performed by Howling' Wolf and Mel Brown
Read more at: http://www.brainyquote.com/quotes/quotes/s/sonnyterry211910.html
You have to open your mind. I like the ability to express myself in a deep way. It's the closest music to our humanity - it's like a folk music that rises up out of a culture.
Read more at: http://www.brainyquote.com/quotes/quotes/s/sonnyterry211910.html

"The idea of 'Spoonful' was that it doesn't take a large quantity of anything to be good. If you have a little money when you need it, you're right there in the right spot, that'll buy you a whole lot."
Blues Education Supporters
Thanks to the following for their support of blues education.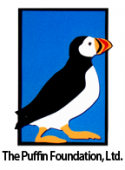 Check Out these regular local radio programs

"The Generic Blues Show" hosted by Paul Kelso airs every Friday night at 9pm on KUAF 91.3FM
Rockin' Hog Radio presents "Sunday Morning Blues" from 8am to 10am every Sunday
LINK
Get Involved with the Ozark Blues Society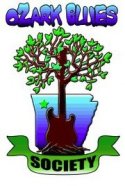 Annual membership levels begin at $15 and give you so much in return, including meeting new friends while enjoying the best blues artists in the area.
By being a member of The Ozark Blues Society of Northwest Arkansas, you are helping to support the Arts and to preserve the Original American Art Form known as The Blues.
Membership Benefits Include:
Weekly E-newsletter
Opportunities to win tickets to events
VIP seating at events (when available)
Discounts on OBS merchandise
Social networking – meeting other people who also love the blues
Opportunities to volunteer on OBS committees and at events
Ability to attend board meetings and vote on upcoming organizational issues and elections
Visit our Website to renew or join! Ozarkbluessociety.org