Body, Mind, Spirit & Land Healing, Reiki Energy Medicine,
Living Mastery, Soul Shamanism, Meditation, Ceremonies
Happy Fall - A Perfect Time to Align With You!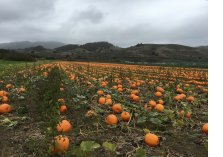 "Stay awake to your thoughts and words, for they create your life. Change the ones you do not want, immediately, and speak clearly."
Janet StraightArrow
Enjoy this comprehensive newsletter with our complete fall schedule. Its been a summer of profound awakening and healing grieving the loss of Mom earlier this summer. Rocking on. Gratitude and Grace.
Now more than ever it is important for us to focus on community and living our true self. As we each hold the light for the best, all are affected and supported, we are each a part of raising the consciousness of all.
I am excited to offer this new schedule and NEW CLASSES. Many of these classes are preliminary to larger trainings.
All of our classes and sessions focus on supporting you in being who you are, and developing your gifts, relationships, health and life.
See coupon and offerings below and enjoy this new cycle.
Blessings, Janet StraightArrow Be the Medicine, Live the Power of You!
I made ajustments to Tuesdays newsletter, long with several additions and changes, due to high spam filters preventing many of you to receive it.
Living Mastery Begins October 13

SPECIAL OPPORTUNITY. Ongoing group, I am excited to teach this class and walk the walk with you. Be a part of the creation.
RSVP 973-647-2500 Come as you can 6-8:30pm
This meeting is for who people who are interested in deeper work even if you not sure you are able to comitt to an ongoing group yet and looking for options of working with me.
Are you ready to move into Mastery and learn how to live it more each day no matter what is occurring? All of your spiritual, healing, and practical life will be enhanced and progressed in amazing ways.
This group is open to those who are ready for creative advanced adventures on our journey for learning, experience, support, community, awakening, healing and spiritual growth togeth
er. Drawing on Universal truth and many traditions from around the world we will be taking all I offer farther than ever before.

Ongoing work allows for complete teachings and continuous growth. I will add practices and teachings from traditions that I have not shared in 10 years and take them deeper as well. This ongoing group will be closed after a couple of months. Contact Email Janet or call 973-647-2500 for details and survey of availability and interests or if you cannot attend on this evening.
One Day Advanced Class for All Students October 15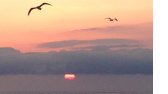 NEW BEGINNINGS FOR ALL
Meeting on this powerful Full Moon will awaken lots of material for us to open up to manifest and work with.
I will pull up your astrology birth chart to look at if you like, it is always informative to see how the planets are talking to us - if I do not have your birth data lets get it together for you.
Looking forward to bringing some deeper material I have gathered this summer,
I am working with and taking the practices and teachings to the next level with all of us.
If you have worked with me enough to be ready and appreciate this join us.
We have a good group gathering already.
RSVP so I can plan. website details

"There is always Love. Love never dies. In all our relations Love abides. Let go of the protected ego, expectations and fear, and know under all that, Love is always there. Love and Grace to All."
Janet StraightArrow
Soul Shamanism 101 Begin Your Journey 10/29-30

Join Janet StraightArrow as she initiates you into your-soul-self. In this practice you will be initiated and explore your inner space that directly reflects your body and entire multidimensional life. You will join with your other half-your spirit twin and find home in you body and soul. This practice offers you profound healing and knowing and you will never feel alone again. You have direct access to your inner wisdom and knowledge.
The Spirit Lake and Spirit Twin offer profound and immediate healing and learning. This Universal, Spiritual Shamanic practice makes the mystical – practical, immediate and real in everyday life and working with others. Awake
n Medical Intuition and other spiritual gifts and abilities.

A great class for healers, teachers, therapists, coaches and All who are ready to Be and Live who they truly are. From this day forward you will feel empowered by the depth of your soul, self and all of your personal connections and tools received from this experiential class. Your life purpose awakens and readies you to move forward in all areas of your life in profound, simple, clear ways.

Meet and learn grounded ways to experience your spiritual self, guides and teachers. Heal yourself deeply and directly from present concerns and past hurts. Find inner peace, tranquility and knowing.

Enjoy this profound addition to your spiritual healing tool bag that is a precious gift. Soul Shamanism takes Shamanic Practice to new deeper and higher levels for Shamanic Practitioners, Healers and everyone. This class is an important beginning to assist you to Be The Medicine.
email Janet 973-647-2500 Website for details Past Students Experiences

Reiki1 Energy Medicine, November 6 + 1 evening

Learn this hands-on-healing art for Healers and Everyone Ready to Heal Self & Others. This comprehensive professional level course, offers practical healing and energy work teachings in addition to Reiki attunements, meditations and practice with everyone receiving a full healing session.
Usui Reiki 1 Certificate, Reiki 1 book, and recordings of class. Date of additional class will be determined by all attending the class.
PERSONAL.Reiki empowers your own healing abilities. Reiki is used to speed up healing, relieve pain, aid sleep, relieve stress, improve circulation, aid digestion, increase energy and stamina, balance the body, clear negativity, and heighten psychic abilities, aids connection to y
our higher power and much more! Healing can occur on all levels- physical, emotional, mental and spiritual.

PROFESSIONAL. You will learn how to help heal yourself and others in your life. You are also trained to work with clients, if you choose to work professionally. This bodywork modality is a perfect professional enhancement for massage therapists, medical, dental and veterinary practitioners, ministers, psychologists and all who reach out to help people and animals heal.Please come ready to learn and enjoy!

DETAILS. You receive sets of attunements to the Reiki 1 Universal energy which awakens healing in you and the ability to channel to others. We learn beginning levels of scanning and working with chakras and many levels of us and healing. We experience meditations and connections to healing guides. We learn hand positions, intuitive healing and more, along with the Reiki creed.

THE EXPERIENCE. Reiki is a hands-on method of bodywork. Hands are placed on the body or just above the body according to your comfort. Each student has an opportunity to receive healing and give it as we practice with each other in every class. You leave feeling relaxed, refreshed and energized.

EXTRAS. Janet extensive years of experience and teaching offers you a powerful opportunity to optimize the healing with added teachings to enhance the ability for you to use this in everyday life, attain great results, understand, and give and receive deep healing and relaxation.

TEACHER. Janet StraightArrow, Reiki Master, Medical Intuitive and Shaman has been teaching healing for 35 Years-Reiki for 21 years. Recording of class and handouts added to class. CE Credits available.
Website for payment details See more about Reiki, our Reiki Training

Reiki 1 Testimonial. "I have found Janet to be a wonderful teacher, she is inspiring, talented and sincere. I have benefited greatly from her teaching and healing. She has made me realize the power of my own abilities to heal."-E.S.
Quick Centering Technique

"Take a minute and stop. Breathe gently and fully in and out. Focus on love, beauty, joy and peace as you continue to breathe. Next Set your Intention. How do you want your day and life to unfold? Focus on the best. Let go. Proceed with your day. InJoy Blessings. You can do this anytime to set or reset your day."
Janet StraightArrow
10% off First Session of the Season - prepaid Multiple Sessions Discounted
Reiki and Shamanic Sessions, Coaching, Healing and Mastery Training


Meditation Training in Morristown October 12, 19, 26

9am to 10am The purpose of meditation is to quiet the mind and open the hearts wisdom. Meditation supports wellness and balance, reduces stress, quiets the mind, manages anxiety, releases fear, and awakens peace and love in our everyday life,

In this series we will learn and experience several methods of guided and silent meditation, with tools to help you work with on your own to practice in between. Bring a notebook. The meditations and teachings will be recorded to enjoy later. When complete you will have begun a wonderful journey of meditation practice. The class will continue with enough interest.
B.jones Spa, 62b South St, Morristown, NJ includes recordings and handouts.
RSVP: Call 973.538.1600 to reserve your spot.
Medical Intuition Advanced Soul Shamanism 11/19

Soul Shamansim 101 is a prerequisite.
Life in body and spirit makes sense. Exploring medical intuition, past lives and much more magic and mystery in this life open up in this class.

Now that you have been introduced and are exploring the territory of your inner space with the Lake and Twin there is so much more to learn and experience. In this class you will join more fully with your timeless self and know more clearly about your life and soul purpose.

Medical Intuition is directly experienced through the lake in specific and profound ways. Exploring this through this practice offers direct results. We explore new dimensions of us in higher realms and find our true nature as divine with solutions always available.

Janet teaches us more ways to work with our multidimensional self as we move more strongly into communion with us. Learning to move through any blocks into wholeness, allows our entire life to transform into its perfect alignment.

StraightArrow teaches you how to awaken your gifts and increase your perception in all areas of your lake and life. Establishing more understanding and experience in the Spirit Lake and with the Spirit Twin offers you a unity of self that is a strong foundation to move clearly in the world.

As we live from our wholeness, all illusions disappear, and we have no fear.
Details on website Dress comfortably and bring healthy snacks-lunch.
Medical Intuition Training, Living Mastery, Reiki Master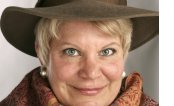 I am preparing these trainings to begin soon.
Energy Medicine, Meditation and Soul Shamanism are important to take to prepare for Medical Intuition Training and Living Mastery Ongoing Training

Reiki Master requires Reiki 1 and 2.

Questions or for more information 973-647-2500

Reiki 2 Distance-Symbols Training, November 20+1 day

COMPREHENSIVE REIKI II ENERGY MEDICINE TRAINING For Healers and Everyone. This Professional Level Class Allows Plenty of experience, practice and High level teachings on working on others and taking care of you. 2 day class.
Attunements, Reiki 2 Book, Usui Certificate, Recording. CE's. another full day class scheduled by group attending.
We increase our personal and professional healing energy and abilities. Add Reiki to your current work and life or begin a profesional practice after this class.
Learn remote and bodywork healing methods with Reiki symbols, and advanced scanning, reading and healing. We gain a deeper awareness of healing tools and ways to make healing changes in all areas of our life and wit
h others. Learn through experience throughout the class.

Usui Reiki 2 Practitioner Certificate. Days are spread out to allow practice to complete and embody teachings. This is a comprehensive course. We schedule additional evening-s to complete the course at the first class.

CLASS OUTLINE

Receive Four REIKI 2 sets of Attunements
Learn Reiki Symbols, how to draw and use in sessions.
Learn how to scan and perform distance healing in six ways to send healing to others, groups, events, self and more.
Learn to heal the past, present and future.
Heal issues, bless people, deepen healing, focus on healing places.
Work with crystals, meditations and guidance.
Use Reiki for mental and emotional healing and positive choices.
Homework in between classes to practice on other students at a distance.
You also practice using the symbols and teachings in your own life.
Ethics and how to work with clients.
Details on website
See more about Reiki, our Reiki Training, Testimonials


Reiki 2 Testimonial "a few words from my heart: As the adage goes "when the student is ready the teacher appears" and that is what happened to me. After originally studying with someone else, I was searching for the right Reiki Master to continue my training. There were many before I met you. You inspired me to keep following my heart and be the healer that I was meant to be. You brought me to new heights of awareness. I loved every moment of our time spent together and am looking forward to becoming a teacher under you. Thanks and I love you."-K.F.
Quiet Mind - Peaceful Meditation Training 11/16

QUIETING OUR MIND – WORKSHOP FOR PEACEFUL LIVING & MEDITATION RSVP to reserve your spot
Phone: 908-879-8700 | Text: 908-892-6692 | info@iwcnj.com

The purpose of meditation is to quiet the mind and open the hearts wisdom. Meditation supports wellness and balance, reduces stress, quiets the mind, manages anxiety, releases fear, and awakens peace and love in our everyday life,

This life changing practice and class will change your focus to be more present, peaceful and happy. You begin to release anxiety, fear and stress, notice, release and choose thoughts, and make clear decisions in your life from a place of greater awareness and peace.

Ongoing internal dialogue laced with emotions, judgments and more is something we all deal with day and night. Stress, with lots of busy, challenging, and fearful thoughts, memories and opinions flow and run our lives distracting us everyday. Learn to have more time for what you want to enjoy.

This is a powerful practice that we can use anytime to move into silence, clarity and truth and find the peaceful inner core of us that is always with us. This practice goes deeper and becomes easier with everyday use, and you discover who you are beneath the roar.

We will experience meditation with ease and you will learn strategies to live in peace. This is a primer for a developing a comfortable meditation practice as well. Recording included.

Space Clearing

-

Home, Business, Land




Energy clearing of environment, buildings and organizations opens up opportunities for health, emotional balance, new beginnings and growth. Janet's extensive experience can be accessed remotely and in person. Working with the people or person who as asked for the healing is integral to the work. Realtors, Janet has experience in helping you discover why a house is not selling or in the beginning to set up the property with a clean sweep allowing buyers to begin anew.

Monthly New Moon Circles & Winter Solstice Ceremony 10/28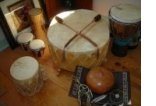 October 28, November 28, December 21 Winter Solstice
Join us to experience meditations, journey, teachings and sharing with themes that unfold with the planetary alignments each month. Enjoy sacred space and feel energized, relaxed and renewed. Bring your intentions and joy, journals, pens and any healthy snacks to share. Ceremonies are a way for us to gather in community with strong intention to raise our energy and heal and move forward in our lives. Honoring all we delve into the mystery of life and explore spiritual purpose and growth. Janet StraightArrow holds a highly energetic Universal ceremony and teach
ings that enlighten us and honor all. Each month when the moon and the sun meet at the same place in the sky it is called a new moon. Together we set our intentions for the month as Janet teaches about the Astrology cycles and how we can work with them making it relevant to our everyday lives. Let's have fun! The winter Solstice is a special event. See website page for details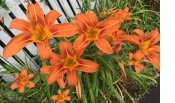 "Lets focus on the best of what is, and can be. See the perfection, in you and me. Love is the core, and is the key. Open the door to life, health, joy and prosperity."
Janet StraightArrow

Reiki Master, Shaman, Spiritual Guide, Teacher, Sage, has been teaching meditation, healing and wisdom for over three decades. As a Master teacher she will bring you into a deep inner space easily and offers ways to release resistance so you can live your true life. As a Shaman she moves you deeply into you, soul and self to awaken, heal and manifest who you are. As a Reiki Master Janet offers advanced level experience to bring you into healing you and others. Dedicated to the highest level of teaching, Janet brings decades of ongoing study and practice to everything she shares. These classes are profound, practical, sweet and fun. You leave feeling relaxed and ready for a new day. More on Janet See Website Private Sessions and Classes 973-647-2500