Follow our craft beer adventures...
- Atlanta Cask Ale Tasting Brewery List Updated

New participating breweries just announced!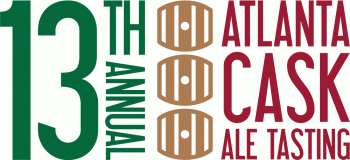 Saturday, January 21, 2017
5 Seasons Brewing & Taco Mac Prado
~50 one-off cask ales from the USA & UK!
We're excited to rotate in some of the newer regional breweries into the
Atlanta Cask Ale Tasting
on January 21.
Do you have your tickets yet? www.AtlantaCaskAle.com
Here's the partial list of amazing breweries supplying a cask for ACAT. We still have to confirm most of the UK beers...
- 5 Seasons Prado
- Abbey of the Holy Goats
- Arches Brewing
- Black Diamond Brewery
- Blue Tarp Brewing
- Burnt Hickory
- Cedar Creek
- Cherry Street
- Coastal Empire
- Copper Creek
- Creature Comforts
- Dry County Brewing Company
- Eagle Creek Brewing Company
- Founders Brewing Co.
- Gate City Brewing Company
- Jekyll Brewing
- Left Nut Brewing Company
- Lincoln Fill Station / Cherry Street Collaboration
- Max Lager's Wood-Fired Grill & Brewery
- MAZURT / Burnt Hickory Collaboration
- Monday Night Brewing
- Moon River Brewing Company
- Old Golden Hen (UK)
- Paradox Beer Company
- Red Brick
- Reformation Brewery
- Rivertown Brewery & Barrel House
- Scofflaw Brewing
- Second Self Beer Company
- Service Brewing
- Slice & Pint
- Southbound Brewing
- Southern Brewing
- Steady Hand Beer Company
- SweetWater
- Terrapin
- Thomas Creek Brewery
- Three Taverns
- Twain's Brewpub & Billiards
- Urban Tree Cidery
- Variant Brewing
- Wicked Weed Brewing
- Wild Heaven
- Wrecking Bar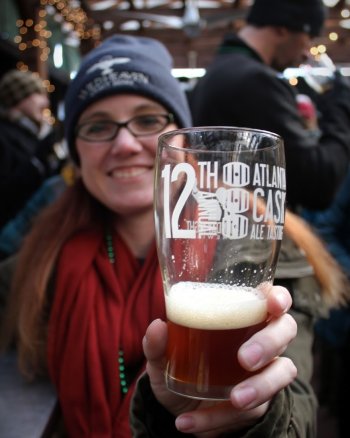 Come see why so many call ACAT

their favorite craft beer event!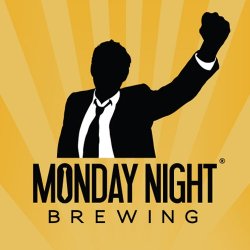 - Beer & Cheese Collision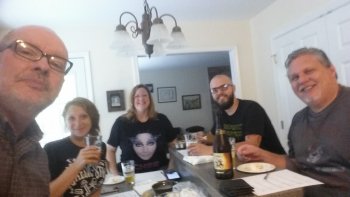 Owen Ogletree, Ashton Smith, The Beer Wench, Ian Meents and Thel Melton gathered on October 2 to evaluate and score six beer and cheese pairings. Comments and scoring focused specifically on how well each beer and cheese worked together on the palate.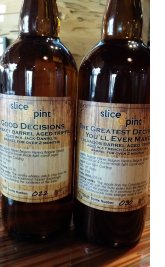 Slice & Pint The Greatest Decision You'll Ever Make - Calvados Barrel-aged Trippel
PAIRED WITH...
Cowgirl Creamery Red Hawk Brie

Pairing Notes:
The funky brie blends magnificently with the apple, spice and fruit notes of the tripel; a gorgeous pairing; the calvados barrel note is elegant with the complex cheese; both the beer and cheese are amazing; the rind of the brie really adds to the beauty of the pairing; the sweet tripel and rich cheese are perfect together; there's a slight funk in the cheese that goes beautifully with the malty, sweet complexity of the beer.

Overall Pairing Score (1-10):

9.6 - FIRST PLACE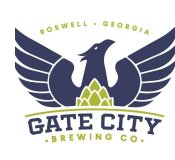 Gate City Gourd Vibrations Chocolate Pumpkin Porter
PAIRED WITH...
Beehive Cheese Co. Barely Buzzed Espresso/Lavender Rubbed

Pairing Notes:
Coffee notes work well with the cheese; lavender gives the beer added herbal complexity; dark malt is pleasant with espresso and herbs; pumpkin notes work well with the herbal, coffee quality of the cheese; lots of spice flavors blend beautifully; pumpkin, chocolate and pie spices are a fantastic marriage; the cheese brings out the chocolate nuances of the beer.

Overall Pairing Score (1-10):

7.9 - SECOND PLACE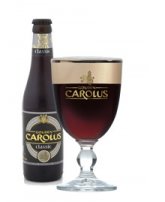 Het Anker Gouden Carolus Classic
PAIRED WITH...
Gruyere AOP

Pairing Notes:
Both cheese and beer are sweet and nutty, but the powerful beer overwhelms the gruyere somewhat; a very pleasant combination overall; nutty cheese flavor is complemented by the strong, sweet, alcoholic flavor of the beer; a delicious pairing, with the beer being a bit too boozy and sweet for the cheese; a similar beer with less malt richness would be perfect for this cheese.

Overall Pairing Score (1-10):

7.8 - THIRD PLACE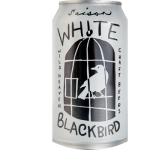 Wild Heaven White Blackbird Saison with pink peppercorns & Asian pears
PAIRED WITH...
Vermont Creamery Herb Chevre

Pairing Notes:
Herbs blend interestingly with pear and pepper notes; like a fine Chenin Blanc wine paired with the tartness of a chevre; the spicy notes of the beer are appealing alongside the herbs of the cheese; the cheese seems to influence the flavors of the beer, but not the other way around; herbs may overpower the beer a little; the pear and peppercorn pair well with the complexity of the cheese.

Overall Pairing Score (1-10):

7.0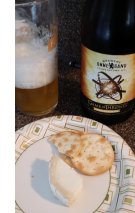 Game of Thrones Seven Kingdoms Hoppy Wheat Ale
PAIRED WITH...
Bucheron Aged French Goat Cheese

Pairing Notes:
Hops cover the cheese a bit; somewhat of a clash; both the beer and cheese are delicious, but hops overpower; beer was also a little malty for the cheese; sharpness of the goat cheese does complement the hoppy wheat ale.

Overall Pairing Score (1-10):

5.0









Cantillon Gueuze 100% Lambic Bio
PAIRED WITH...
Rothkase Buttermilk Gorgonzola

Pairing Notes:
Both are acidic, funky and sharp; fantastic complement; tartness of beer cuts through the complex cheese; the beer might be too complex for the cheese; the lambic cleans the funk from the cheese on the palate and finishes with a pleasant tartness; these are two funky, strong flavors that work well together.

Overall Pairing Score (1-10):

6.8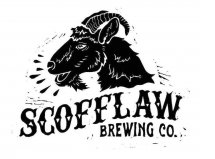 Scofflaw Basement IPA comes in around 7.5% ABV and offers up copious amounts of rich malt and complex hop notes of lemon and grapefruit from the succulent Citra hops. More of a malt-forward, Northeast-style IPA, Basement boasts toffee, toast and caramel tones that balance the resiny hop backbone. There's also a touch of spicy alcohol warmth in every sip. This IPA is too good to keep locked in the basement.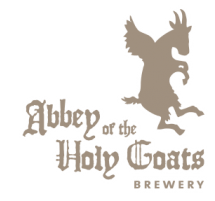 Abbey of the Holy Goats - Goats of the First Order. This quaffable Belgian-style table beer holds a pleasing malt, hop and fruity ester complexity for an ale of only 4.2% ABV. Expect complex hints of clove, banana, light toasted bread, citrus and white raisins. Head to the brewery tasting room in Roswell to sample this beer and the full range of other tasty Belgian-inspired brews.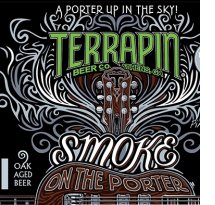 Terrapin Smoke on the Porter holds 8.5% ABV, 30 IBUs, Golding hops, oak spirals, smoked malt, Munich, wheat, crystal and chocolate wheat. Aromas of chocolate, caramel and dark bread crust arise from the glass, while flavor notes of bitter cocoa, burnt toffee and roasted grains interplay with a substantial smoked note that ends in a creamy, malty, somewhat sweet, dark brew. Fans of smoked beers will love this melodic ale.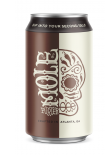 Second Self Mole Porter, one of the most popular brews from the Atlanta craft brewery, conjures taste-bud memories of Mexican molé sauce. It's a robust porter with hints of chilies and spices. Well balanced with pleasant chocolate and cacao nib notes, the beer offers spicy warmth alongside satisfying dark malts and undertones of cinnamon.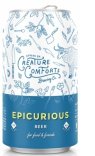 Creature Comforts Epicurious is a session ale built to be enjoyed with food. With big carbonation, a cleansing dryness, 4.2% ABV and light, citrusy hop backbone, Epicurious seems like a soft, subtle session IPA with complex mineral notes. Additions of flaked oats provide a slightly more viscous mouthfeel than expected. Trey Raybun of the Branded Butcher in Athens, GA says, "Epicurious can cut through salty foods and is delicate enough for seafood and shellfish. Pair with mussels, shrimp and crawfish."


- Brewtopia's Belgium Group Beer Tour: October 2016

The Best of Belgian Ales!
Owen Ogletree took a group of 22 beer writers, beer retailers, pub owners and beer enthusiasts on an epic tour of all corners of
Belgium
on October 9-15, 2016.
Visits included: De Cam, Beersel's Lambic Visitor's Center, 3 Fonteinen Restaurant, 3 Fonteinen Lambik-O-Droom, Brouwers Verzet, Hommelhof, Poperinge Hop Museum, Westvleteren Abbey, Orval, Brewery Interpol, Achouffe, Het Anker, Duvel, Westmalle, Brugge, Huisbrouwerij De Halve Maan, Cantillon, Lindeman's, Oud Beersel, and the many delightful beer pubs of Brussels.
Our next beer trip with available slots will take place in October of 2017 to amazing Bavaria and Franconia, Germany. To see more information and register, CLICK HERE.
Video highlights of our October 2016 Belgian beer adventure: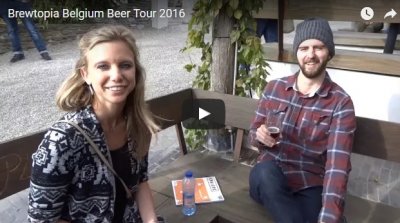 Click the image below to view Owen's photo album from the Belgium group excursion: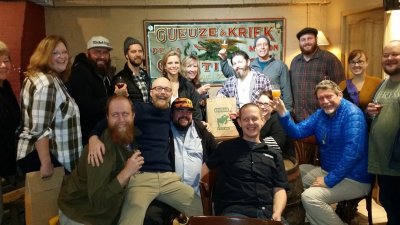 - Beer Styles Best-of-Show Tasting Results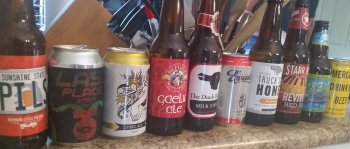 Owen Ogletree picked ten craft beers from around the Southeast - each representing a different BJCP style - and worked with a panel of craft beer judges and enthusiasts to conduct a totally blind "best of show" tasting and ranking.

Comments are based on how well each beer represented its BJCP style description. CLICK HERE to see the results and find out which beers came out on top.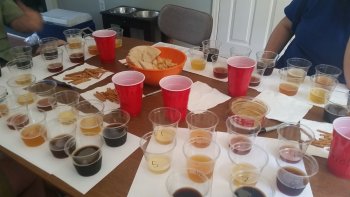 Photos by Ashton Smith

- Greater Yellowstone Multisport & Beer Adventure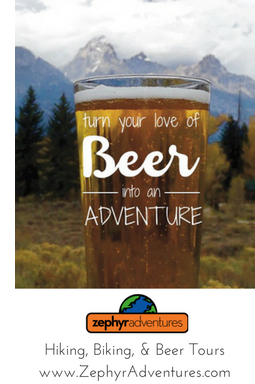 From our friends at Zephyr Adventures...

Journey through America's first (and probably favorite) national park all while sipping on some seriously tasty suds. Who wouldn't want to hike, bike, horseback ride, and raft their way through the incredible greater Yellowstone ecosystem, meeting with local brewmasters and tasting local beers?





Join Zephyr Adventures on the Greater Yellowstone Multisport & Beer Adventure, July 22 – 26, 2017. CLICK HERE for more details.


- Wood & Beer: A Brewer's Guide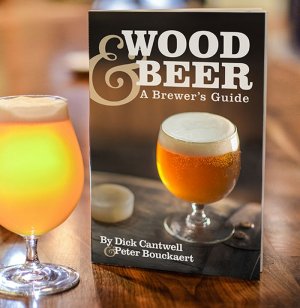 Master brewers Peter Bouckaert and Dick Cantwell have released a new book from the Brewers Association focusing on the intriguing relationship between wood and beer. This is a must-read for any craft brewer interested in exploring the complexities offered by barrel-aging and wood contact maturation.

Wood & Beer: A Brewer's Guide provides insight into coopering and barrel maintenance, finding the best barrels, cleaning, blending, and the complex chemistry involved when wood and beer interact. There's even a detailed section on foeders that every brewer should study before investing in one or more of these pricey vessels.


- Brewtopia's Italian Beer Trip Video

Here are some video shenanigans from our Brewtopia group beer trip to Italy that took place in February of 2016. Owen Ogletree took 30 craft beer writers, pub owners, retail beer shop owners and craft beer lovers to Rome, Florence and Milan to discover the best beer pubs and breweries. Terrapin brewer Spike also did a collaboration brew.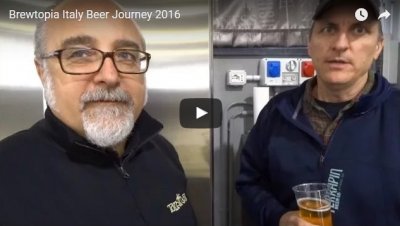 CLICK HERE
to find out how to join a future Brewtopia beer excursion! We organize expert and affordable European beer trips each February and October.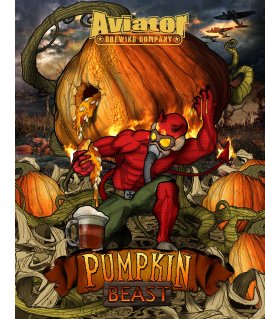 Aviator Brewing



PumpkinBeast



Fall brings us the harvest of pumpkins, and they taste great in beer! Our pumpkin beer is an Oktoberfest or
Marzen style beer infused with real pumpkin and fall spices.

PumpkinBeast has a malty backbone with the addition of subtle pumpkin flavor. We use German Perle and Hallertau Mittelfruh to give the beer traditional hop flavor that blends well with the pumpkin. The dark Munich malts and roasted barley round out the PumpkinBeast giving it depth and a velvety, dry finish. Embrace the cool fall weather and celebrate the pumpkin with PumpkinBeast!


- Brewtopia Events on Facebook & Twitter

CLICK HERE and hit the Brewtopia Events "like" button on Facebook to see live photos and news posts as we sip, quaff and sniff craft beer around the world. Also be sure to "friend" Owen Ogletree on Facebook.

Follow Brewtopia Events on Twitter.
COMING UP...
Owen Ogletree, The Beer Wench, Ashton Smith and Ian Meents head to the Emerald Isle of Ireland to visit with our buddy Will Avery, brewer at Galway Bay Brewery. We'll also report from a few distilleries, pubs and other new craft breweries! Be sure to friend Owen Ogletree on Facebook to see his live video posts from Galway Bay Brewery and the rest of Ireland.