With so much very negative energy flowing through the veins of our country this past few days, one thing we can all agree on is stopping for a moment to honor those who served to protect our freedom. Thank you to all the veterans who served in the past and all the current members of our United States Armed Forces. Well done!
Don't forget to check out the information below if you plan to attend the International Blues Challenge in Memphis. It is an amazing event and I would highly encourage every blues lover to put attending it on their "blues bucket list." Below you will find more information on how to get connected with rooms and tickets! We also are featuring another of our winners in this newsletter. Read on to learn
even more about what all the excitement is about.


And don't forget to
send any ideas or comments to me anytime at:
Jackie B and Me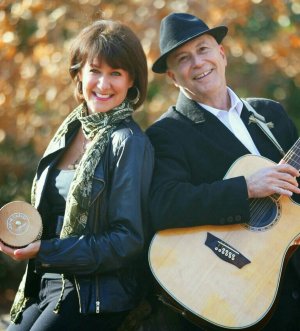 Winner of the solo/duo category of
the 2016 Ozark Blues Society Blues Challenge is a group based in Hot Springs. They will represent Northwest Arkansas in the 2017 International
Blues Challenge in Memphis.
Jacqueline Knight-Beaumont is one half of the "Jackie B and Me" duo. She was born in Dodge City, Kansas- # 5 of 6 children. She graduated from New York University's Tisch School of the Arts and the Strasberg Institute, to earn her BFA in drama. She has made her living for 30 years as a singer, performer, emcee, writer and event producer. When Jackie sings you can see the emotion in her every move. It is nearly impossible for her to stand still and sing - the music permeates her being. Percussive instruments and now, the washboard have become sounding boards. She is a performer to watch as well as hear. Jackie is a certified yoga teacher and loves the creative energy of her new home, Hot Springs, Arkansas. In June, 2013 she moved from Myrtle Beach, SC to Arkansas to be with her parents. On the way, she visited Memphis and Beale Street and fell in love. New to Hot Springs, she had the good fortune of crossing paths with the creative and
seasoned blues singer/songwriter/guitarist, Larry Womack, and they have created an energetic, entertaining duo.
Larry Womack is the other half of the "Jackie B and Me" duo. Larry was born in
Seminole, Oklahoma and began singing and playing guitar at the age of 12. At 18, he discovered an album by Derek and the Dominoes and became excited about playing the guitar. His introduction to Eric Clapton and Dwayne Allman lead him to find the roots of this sound. From that, he began to search for blues artists and listen to as many as he could. The sounds of Howlin' Wolf, Muddy Waters, Earl Hooker, Leadbelly, Robert
Johnson, B B King, Freddie King, Bobby Blue Bland, and one of his most favorite blues men, John Lee Hooker, is what inspired him to play music. He has continued from that time to be highly influenced by the sounds of the blues guitar. Larry began to experiment
with alternative tunings many years ago. Using an open E tuning, he plays the slide on his12-string acoustic guitar. In his 20's, he began to work on playing the guitar and harmonica at the same time. After playing electric guitar for many years, in several bands, Larry began to drift back to more acoustic music. He began to play more harmonica with guitar and focus more on roots of the music, particularly the blues. It was
at a blues jam in 2014 that Larry first heard Jackie and shortly after that he began to work with her.
Together with Jacqueline Beaumont, they bring tight harmonies to the songs they write, and those they adapt from other great blues artists. The two of them not only sing and play, but entertain as well. Audiences enjoy the chemistry Larry & Jackie share when they perform as "Jackie B and Me".
Check them out on Facebook to catch some videos and learn more:
Impressive Short Film on Blues History...

LOMAX

Recently Ozark Blues Society board president, Bill Baird, received word of a wonderful short documentary by filmmaker Jesse Lockwood Kreitzer that is available for public screening online. "Jesse Lockwood Kreitzer (b. 1985) is a filmmaker from Vermont whose interests include rural storytelling, ancestry and folk cultures.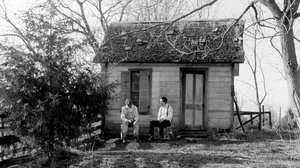 Working in documentary and narrative modes, Kreitzer uses genealogical research as a conduit into broader meditations on memory, lineage and tradition. His films have screened at film festivals, galleries and museums worldwide including The National Gallery of Art, The Museum of the Moving Image, Raindance, Oldenburg, Biografilm, Ashland, IFFBoston, Camden, Atlanta, Woodstock and Starz Denver, among others. He was recently awarded the James Goldstone Award for Emerging Vermont Filmmaker at the 31st Annual Vermont International Film Festival."


In his film, "Lomax," he tells the story of how "in 1941, folklorist Alan Lomax traveled from the Library of Congress to the Mississippi Delta to record an oral history of the blues. Equipped with 500 pounds of audio equipment powered by his car battery, he ventured across nameless roads to discover the most beautiful and harrowing songs ever known.
This spirited folktale reimagines his meeting with Bill Henley, a 73-year-old recluse living in the backwoods of Lula, Mississippi. Presented in partnership with The Association for Cultural Equity. ACE was founded by Alan Lomax to explore and preserve the world's expressive traditions."
The film may be viewed HERE:
Sister Lucille Band

As winners this year in the band division
of the Ozark Blues Society Blues Challenge we welcome a band from Southwest Missouri....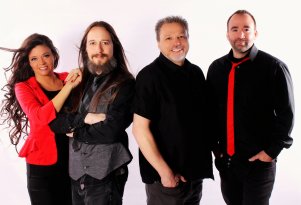 The Sister Lucille Band is a high energy four piece Blues and Roots band that have been working hard and paying dues in 2016! With regular performances at Ground Zero in Clarksdale Ms and their debut on World Famous Beale Street at Rum Boogie Cafe, Sister's take on the Blues is turning heads and gaining exposure! They performed at the 31st annual Music Pioneer Awards in Memphis Tn and were honored with the "Most Promising New Artist 2016" award! In addition they were also invited to play storefront at the King Biscuit Blues Festival and the Hard Rock Cafe in Memphis! In 2014 the band made semifinals at the International Blues Challenge in Memphis Tn and will also represent the Ozark Blues Society at the IBC in 2017! The band has been working hard to hone their craft and promote their debut album "Walkin' Shoes". Sister Lucille has shared the stage with blues legends such as Sugaray Rayford, Janiva Magness, Reba Russel, Mike Zitto, Albert Castiglia, Watermelon Slim and many many more! Sister Lucille is Kimberly Dill-lead vocal, Jamie Holdren-guitar/vocals, Kevin Lyons-drums and Eric Guinn-bass/vocals
and like them on Facebook:
International Blues Challenge

For anyone thinking about going to the 2017 International Blues Challenge (IBC), it is time to consider booking a room and ordering passes. Of course last minute options are always available, but for those wishing to grab the special IBC room rates and/or book rooms an easy walk from the Beale Street entertainment district, it is time to jump in. All the details and information one might need can be found on the Blues Foundation website HERE: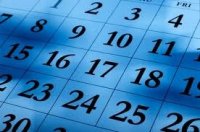 11/11-11/19

11.11
Earl and Them and Outliers for Happy Hour at Georges Majestic Lounge in Fayetteville

Rick Atha at Ramo d' Olivio in Bentonville

Kyle Nachtigal at Two25 Gallery in Bentonville

Voxana at Bentonville Brewing Company in Bentonville

Keith Nicholson Trio at JJ's Grill and Chill in Bella Vista

Bramhall Brothers at Chelsea's in Eureka Springs
11.12

Bella Donna at Two25 Gallery in Bentonville

Mark Albert and Prince Albert at Warren's Rec Room in Alma
11.13

11.14

11.15
11.16
Brick Fields Blues Therapy at Bears Place in Fayetteville

Giving Thanks with The Strayz at Two25 Gallery in Bentonville

Richard Burnett at JJ's Grill and Chill in Fort Smith
11.18
Divas on Fire and Honeyjack for Happy Hour at Georges Majestic Lounge in Fayetteville

Fretts Folly at Ramo d' Olivio in Bentonville

Lee DeWyze at The Founders Room in Alma
11.19

Mark Your Calendar
Watch here for upcoming events
In this issue: 11/11/2016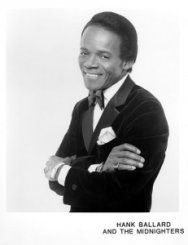 Today's show features music performed by Hank Ballard and
Read more at: http://www.brainyquote.com/quotes/quotes/s/sonnyterry211910.html
You have to open your mind. I like the ability to express myself in a deep way. It's the closest music to our humanity - it's like a folk music that rises up out of a culture.
Read more at: http://www.brainyquote.com/quotes/quotes/s/sonnyterry211910.html

"There are many spokes on the wheel of life. First, we're here to explore new possibilities."
Blues Education Supporters
Thanks to the following for their support of blues education.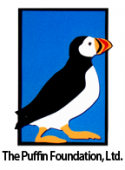 Check Out these regular local radio programs

"The Generic Blues Show" hosted by Paul Kelso airs every Friday night at 9pm on KUAF 91.3FM
Rockin' Hog Radio presents "Sunday Morning Blues" from 8am to 10am every Sunday
LINK
Get Involved with the Ozark Blues Society

Annual membership levels begin at $15 and give you so much in return, including meeting new friends while enjoying the best blues artists in the area.
By being a member of The Ozark Blues Society of Northwest Arkansas, you are helping to support the Arts and to preserve the Original American Art Form known as The Blues.
Membership Benefits Include:
Weekly E-newsletter
Opportunities to win tickets to events
VIP seating at events (when available)
Discounts on OBS merchandise
Social networking – meeting other people who also love the blues
Opportunities to volunteer on OBS committees and at events
Ability to attend board meetings and vote on upcoming organizational issues and elections
Visit our Website to renew or join! Ozarkbluessociety.org