Well the holiday shopping season is officially upon us. Are you home today reading this newsletter...or out in the crowds trying to knock down your holiday shopping? Are you participating in Black Friday or looking to make today a Blues Friday? Whatever you choose, here's to hoping your Thanksgiving was delightful and the rest of your weekend is enjoyable as well. If you didn't catch it before, check out the preliminary announcement of our 2017 Road to Memphis Fundraiser as well as articles continuing to highlight our local sponsored acts.
As we do each week, we offer a calendar at the end of this newsletter that highlights bands, venues, and organizations that partner with the Ozark Blues Society. Please let me know if it is presenting the events you are interested in. And as always, don't forget to
send any ideas or comments to me anytime at:
Planning is underway for another spectacular Ozark Blues Society Road to Memphis Fundraiser to assist in the costs associated with sponsoring the acts representing us in the
2017 International Blues Challenge.
We have the date, January 21, 2017, as well as the location, the 21c Hotel in Bentonville. Both of our winning acts will be there to

perform as well as local favorites, The Downtown Livewires. So mark your calendars and keep a watch on this newsletter and our website for more information!
2016 International Songwriting Competition

ISC 2016 is reopening entries for two special promotions:

#ISCLoveSongs and #ISCSocialCauses. If you have a great song about love, falling in love, heartbreak OR a song related to any sort of social cause, these promotions are for you. All songs entered by Nov. 24 will be eligible to win special prizes and additional promotion, as well as be included in the overall 2016 competition. To enter your songs today, visit
http://songwritingcompetition.com/
Jackie B and Me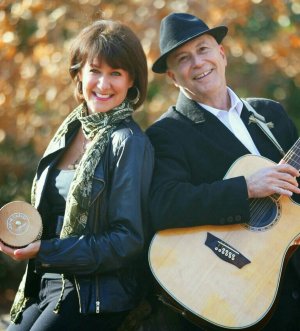 Winner of the solo/duo category of
the 2016 Ozark Blues Society Blues Challenge is a group based in Hot Springs. They will represent Northwest Arkansas in the 2017 International
Blues Challenge in Memphis.
Jacqueline Knight-Beaumont is one half of the "Jackie B and Me" duo. She was born in Dodge City, Kansas- # 5 of 6 children. She graduated from New York University's Tisch School of the Arts and the Strasberg Institute, to earn her BFA in drama. She has made her living for 30 years as a singer, performer, emcee, writer and event producer. When Jackie sings you can see the emotion in her every move. It is nearly impossible for her to stand still and sing - the music permeates her being. Percussive instruments and now, the washboard have become sounding boards. She is a performer to watch as well as hear. Jackie is a certified yoga teacher and loves the creative energy of her new home, Hot Springs, Arkansas. In June, 2013 she moved from Myrtle Beach, SC to Arkansas to be with her parents. On the way, she visited Memphis and Beale Street and fell in love. New to Hot Springs, she had the good fortune of crossing paths with the creative and
seasoned blues singer/songwriter/guitarist, Larry Womack, and they have created an energetic, entertaining duo.
Larry Womack is the other half of the "Jackie B and Me" duo. Larry was born in
Seminole, Oklahoma and began singing and playing guitar at the age of 12. At 18, he discovered an album by Derek and the Dominoes and became excited about playing the guitar. His introduction to Eric Clapton and Dwayne Allman lead him to find the roots of this sound. From that, he began to search for blues artists and listen to as many as he could. The sounds of Howlin' Wolf, Muddy Waters, Earl Hooker, Leadbelly, Robert
Johnson, B B King, Freddie King, Bobby Blue Bland, and one of his most favorite blues men, John Lee Hooker, is what inspired him to play music. He has continued from that time to be highly influenced by the sounds of the blues guitar. Larry began to experiment
with alternative tunings many years ago. Using an open E tuning, he plays the slide on his12-string acoustic guitar. In his 20's, he began to work on playing the guitar and harmonica at the same time. After playing electric guitar for many years, in several bands, Larry began to drift back to more acoustic music. He began to play more harmonica with guitar and focus more on roots of the music, particularly the blues. It was
at a blues jam in 2014 that Larry first heard Jackie and shortly after that he began to work with her.
Together with Jacqueline Beaumont, they bring tight harmonies to the songs they write, and those they adapt from other great blues artists. The two of them not only sing and play, but entertain as well. Audiences enjoy the chemistry Larry & Jackie share when they perform as "Jackie B and Me".
Check them out on Facebook to catch some videos and learn more:
International Blues Challenge

For anyone thinking about going to the 2017 International Blues Challenge (IBC), it is time to consider booking a room and ordering passes. Of course last minute options are always available, but for those wishing to grab the special IBC room rates and/or book rooms an easy walk from the Beale Street entertainment district, it is time to jump in. All the details and information one might need can be found on the Blues Foundation website HERE: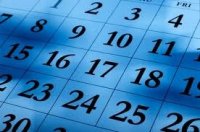 11/25-12/03

11.25
Isayah's Allstars and Jim Mills for Happy Hour at Georges Majestic Lounge in Fayetteville

The Odds at JJ's Grill and Chill on Dickson

Roger Thomas at Two25 Gallery in Bentonville

Erin Dethridge at Bentonville Brewing Company in Bentonville

Jon Dooly at Fred's Hickory Inn in Bentonville
11.26

The Odds at JJ's Grill and Chill in Rogers

The Lark and the Loon at Bike Rack Brewing in Bentonville

Tom Bryant at Fred's Hickory Inn in Bentonville
11.27

11.29

11.30
12.01
12.02
Bel-Aires and Boss Tweeds for Happy Hour at Georges Majestic Lounge in Fayetteville

TJ Scarlett at Fred's Hickory Inn in Bentonville
12.03

Darren Ray at Fred's Hickory Inn in Bentonville

Randall Shreve and the Devilles at Meteor Guitar Gallery in Bentonville

Roger Tepper at Founder's Room in Alma

Christmas Party at Warren's Rec Room in Alma
Mark Your Calendar
January 21, 2017 Road to Memphis OBS Fundraiser at the 21c Hotel in Bentonville
In this issue: 11/25/2016

Today's show features music performed by Muddy Waters and Willie "The Lion" Smith
Read more at: http://www.brainyquote.com/quotes/quotes/s/sonnyterry211910.html
You have to open your mind. I like the ability to express myself in a deep way. It's the closest music to our humanity - it's like a folk music that rises up out of a culture.
Read more at: http://www.brainyquote.com/quotes/quotes/s/sonnyterry211910.html

"I was always singing the way I felt, and maybe I didn't exactly know it, but I just didn't like the way things were down there-in Mississippi."
Blues Education Supporters
Thanks to the following for their support of blues education.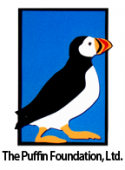 Check Out these regular local radio programs

"The Generic Blues Show" hosted by Paul Kelso airs every Friday night at 9pm on KUAF 91.3FM
Rockin' Hog Radio presents "Sunday Morning Blues" from 8am to 10am every Sunday
LINK
Get Involved with the Ozark Blues Society

Annual membership levels begin at $15 and give you so much in return, including meeting new friends while enjoying the best blues artists in the area.
By being a member of The Ozark Blues Society of Northwest Arkansas, you are helping to support the Arts and to preserve the Original American Art Form known as The Blues.
Membership Benefits Include:
Weekly E-newsletter
Opportunities to win tickets to events
VIP seating at events (when available)
Discounts on OBS merchandise
Social networking – meeting other people who also love the blues
Opportunities to volunteer on OBS committees and at events
Ability to attend board meetings and vote on upcoming organizational issues and elections
Visit our Website to renew or join! Ozarkbluessociety.org